How do I use the Assignment Scores report?
Updated
You can view an Assignment report for any student by clicking on Scores under Assignments in the left sidebar.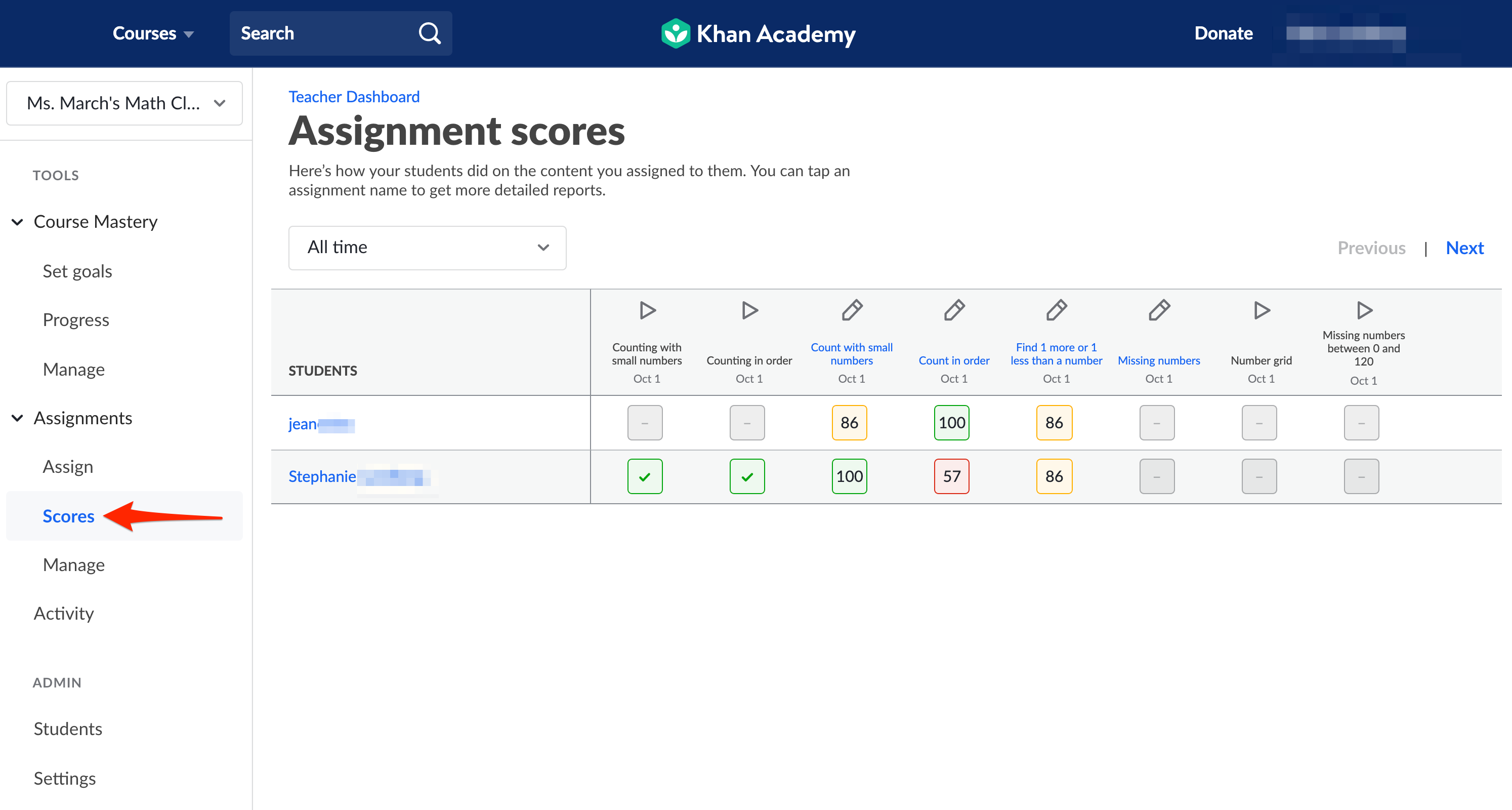 If you want to see a single student's performance on an individual assignment, click their score.

If you want to see an individual student's performance on all assignments, click their name.

To switch between students, click on the Switch Students dropdown and select a different student.

If you would like to focus on a specific time period, use the time filter. This will allow you to sort assignments by due date.