How do I create assignments?
Updated
Assignments allow teachers to select videos, articles, exercises, quizzes, unit tests, or mastery of a specific course for an entire class or specific students to work on. A variety of reports for different types of assignments allow teachers to see students' performance, to track their progress, and to identify gaps in understanding.
Creating assignments from the Content tab
To create an assignment, select the content that you want the student(s) to work on from the Assign content page inside of the class using the checkboxes on the right, and click on Assign.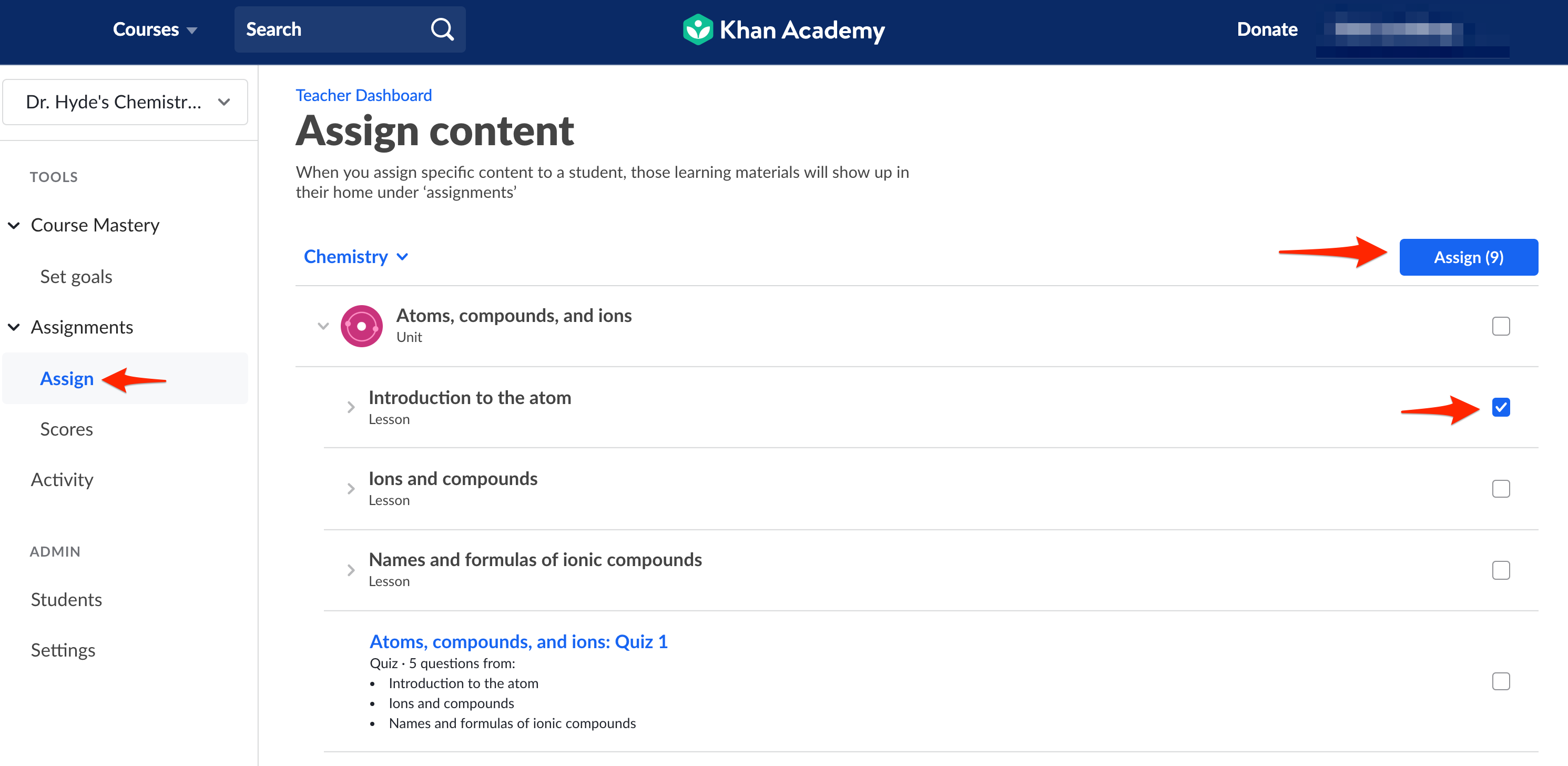 A screen will pop up where you can choose whether you would like students to complete the same set of problems or a different set, when the assignment is due, and which students should receive the assignment.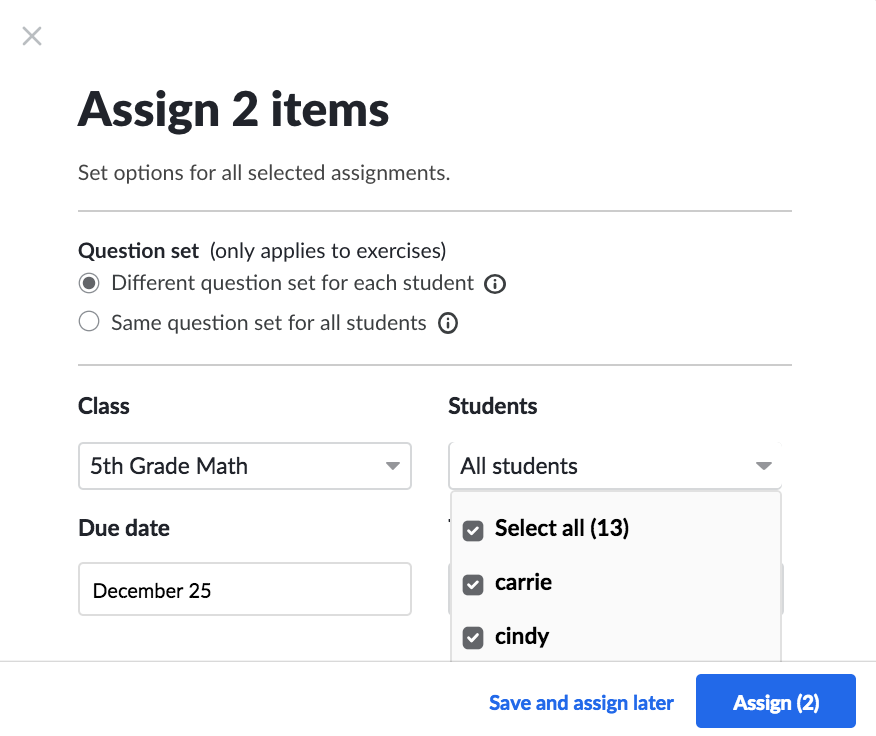 Creating assignments directly from the content page
To create an assignment from a specific content page, browse our library until you find material that you want your students to interact with. This could be a video, an article, or an exercise. Once you click on a resource, you'll notice an assignment toolbar near the top of the screen.

Using that toolbar, you can select the class, student(s), and due date you want for that piece of material. Then, clicking Assign will assign it immediately and clicking Save will save it to a Saved tab where you can edit and post it later.

Note: Course Challenges cannot be assigned.
Sequencing assignments
Students will see the assignments listed in order by the due date. Assignments due soonest will show up at the top of their list. If you would like to sequence the assignments in a specific order, assign them with slightly different due dates. For example, if you would like your students to access a video or article before trying an exercise, assign the video and/or article with a slightly earlier due date to encourage students to learn more about the concept before practicing the skill.
You can learn more about how assignments appear to students in this article.