How do I use my Individual Student and Activity Overview reports?
Updated
Individual Student Report with Activity Log
When you click on an individual student's name, you will land on the Individual Student report, which includes exercise minutes, total learning minutes, and an Activity Log. This log can be sorted by timeframe, material, and type of activity. Our new and universal measurement of time does not include time spent navigating on non-learning parts of the website, so you'll have an even more accurate idea of time spent engaged in learning.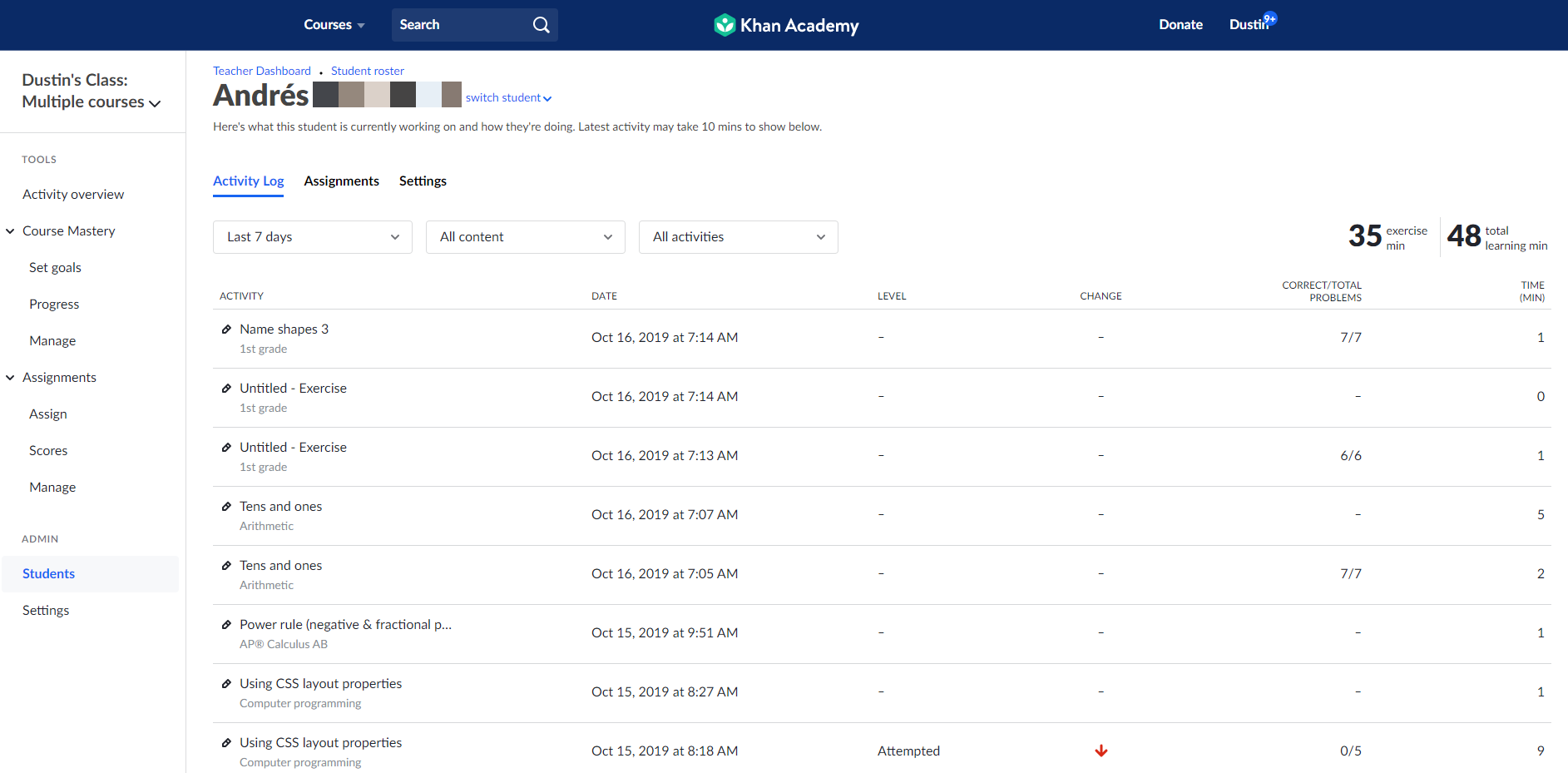 Students can also see this page by going to their Profile and clicking Progress.
Activity Overview
The Activity Overview page shows the students in a particular class, the total minutes they've spent learning, how many skills they have leveled up in, and how many skills they've worked on but not made progress (skills w/o progress).

Mastery Movement
In the Activity Log, for exercises, the change in mastery level is the change that is a result of this exercise. For quizzes and unit tests, we show the multiple skills that changed levels due to work completed on this specific test or quiz.
Sometimes, quizzes, unit tests, and course challenges on Khan Academy include skills that build on other pre-requisite skills. When students see and complete these skills, it also impacts their mastery level of pre-requisite skills. This is why you sometimes may see a student who has leveled up or down on more skills than questions they completed on a quiz, unit test, or course challenge.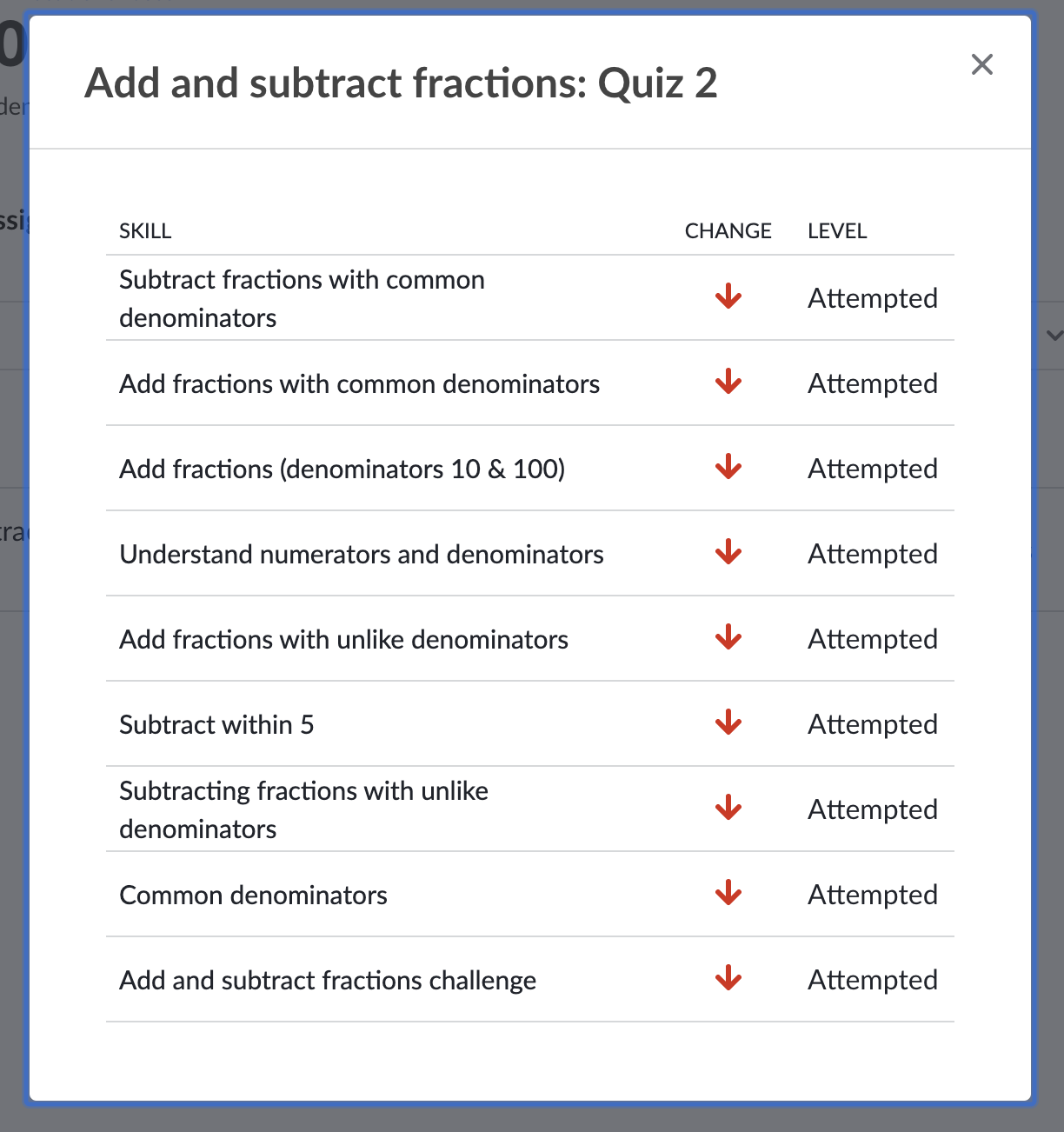 Reports that are available
The following reports are available:
The Course Mastery report with bar graphs describing class and student progress: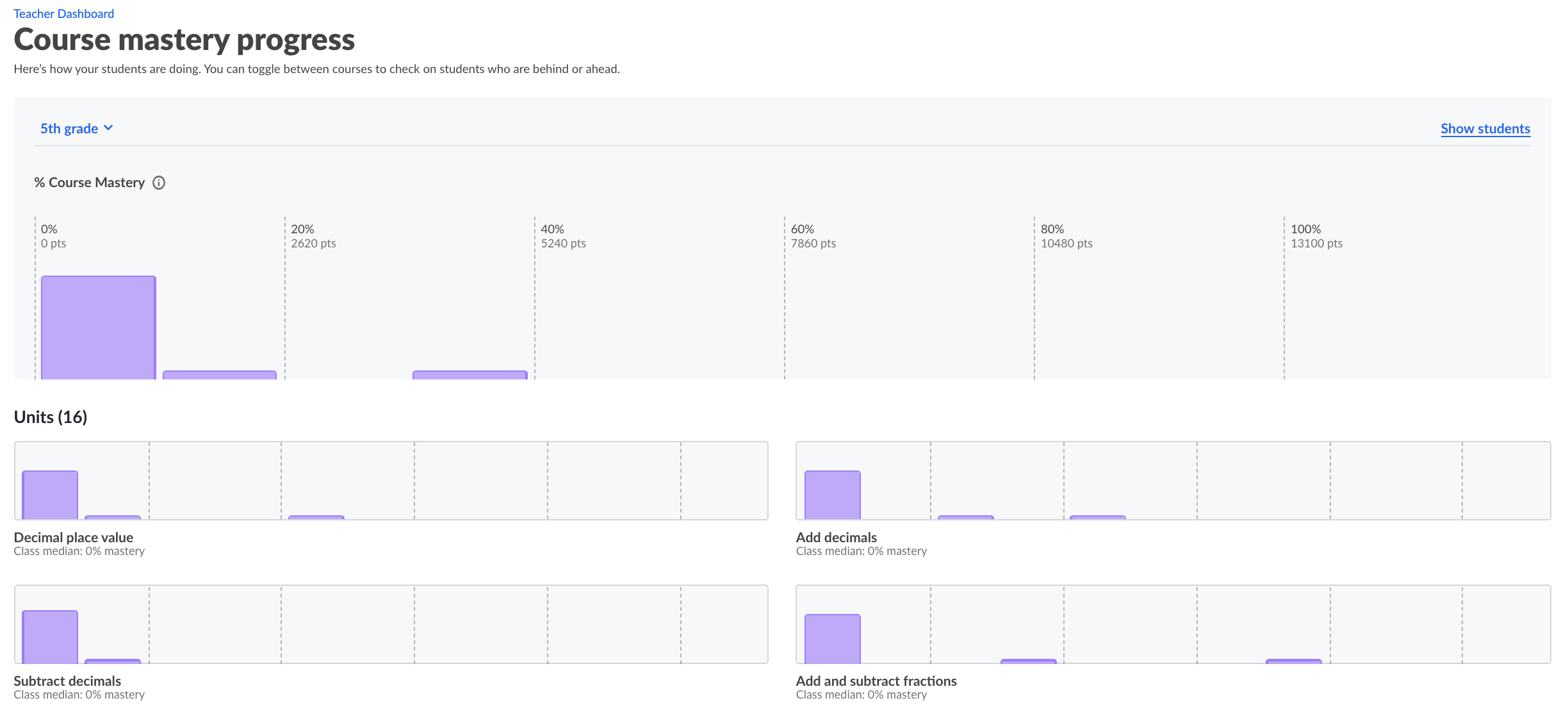 The Assignment Scores Report: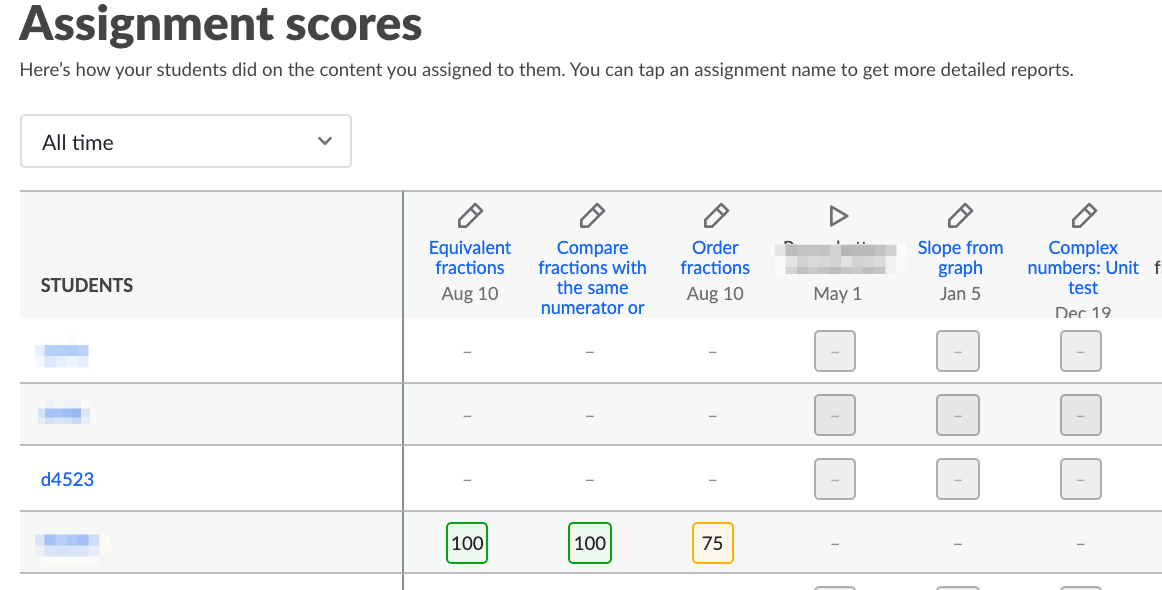 Individual Assignment Reports:

We have a new report that we are excited to introduce: The Class Skills report! Check out this article that explains how you can use it with your students and your classes.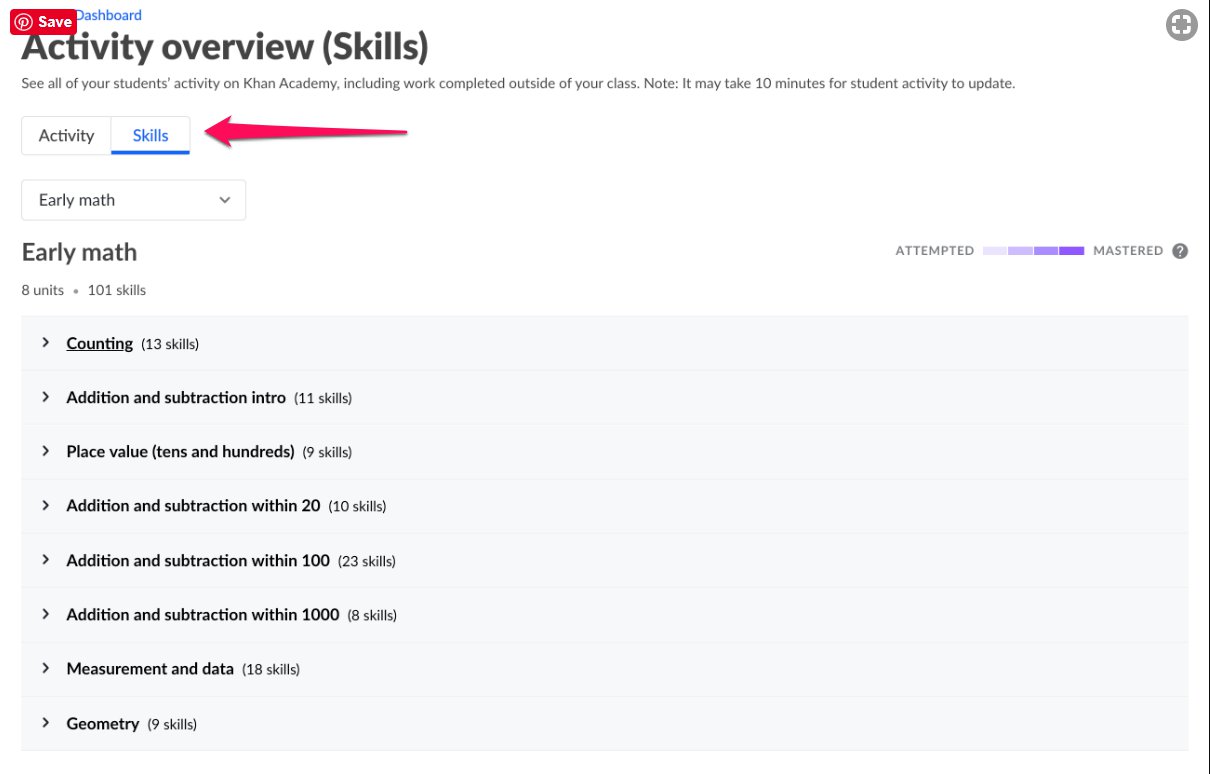 Additionally, a new and cool progress tracker was created by our team! It was designed to be very complete, which allows teachers to easily follow their students' progress throughout their learning journeys, especially for those who teach several classes and subjects. Below is a sneak peek of what the progress tracker looks like: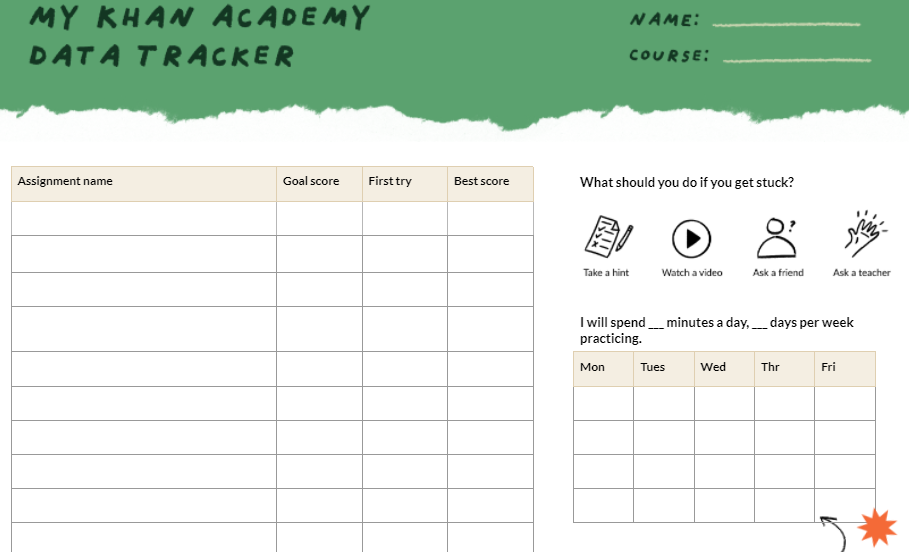 Teachers can access it by clicking here, and they can also print it to use the tracker with their classes!