What reporting options are available for teachers to track student performance?
Updated
Khan Academy offers teachers insight to track their students' work on both assigned and unassigned content. This article will give you an overview of the different places you can find information about your students' performance on Mastery goals, Assignments, and any unassigned work your students have done on Khan Academy.
Once you have logged into your Khan Academy account and selected a class from your Teacher Dashboard, you will see the below options on the lefthand menu which offer data about student performance:
These options are listed below, along with a quick description of their functionality, and link to a Help Center article with more information about how to use them:
Below is a clip showing the different report options from the Teacher Dashboard: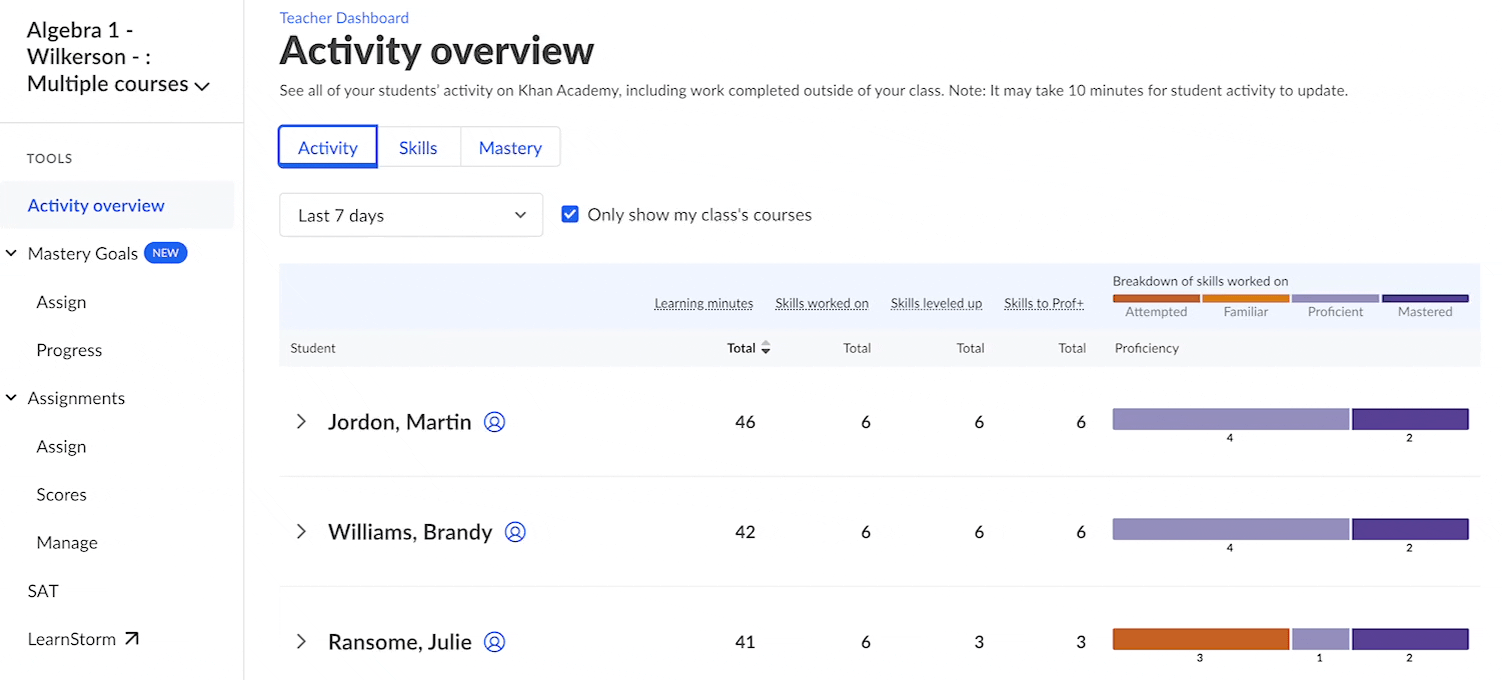 We hope this article has helped you understand what reporting options Khan Academy offers for teachers to monitor progress, and pointed you in the right direction to find the report options that best meet your classroom needs.
For additional guidance or to share feedback, please reach out to our support team here! We are happy to help.