How can I monitor Mastery progress?
Updated
1: From the Teacher Dashboard, select the class for which you want to view mastery progress.

2: In the class, click on Progress under Course Mastery in the left sidebar.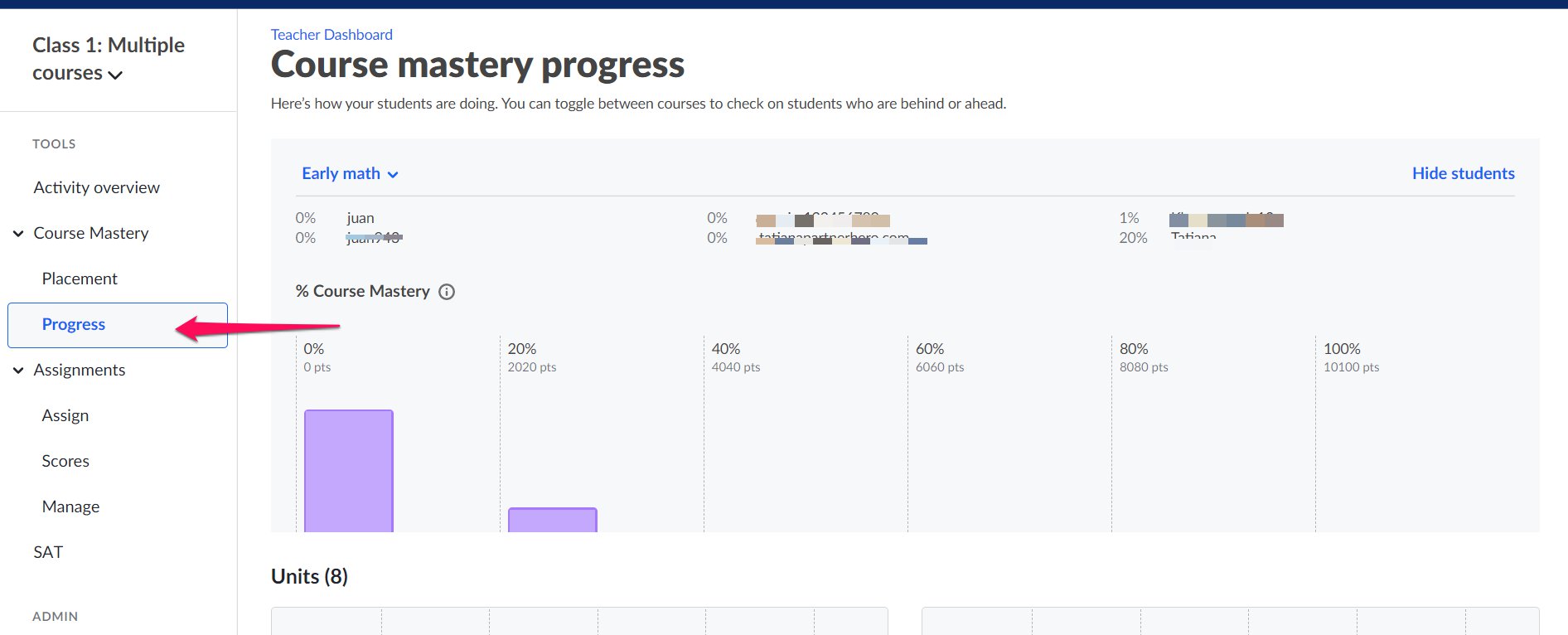 3: At the top of the screen you will see overall course mastery percentages for each of the students in your class (A), and a bar chart showing the distribution of course mastery progress for the class. (B)
A circle above the bar chart indicate the class median for overall course mastery. (C)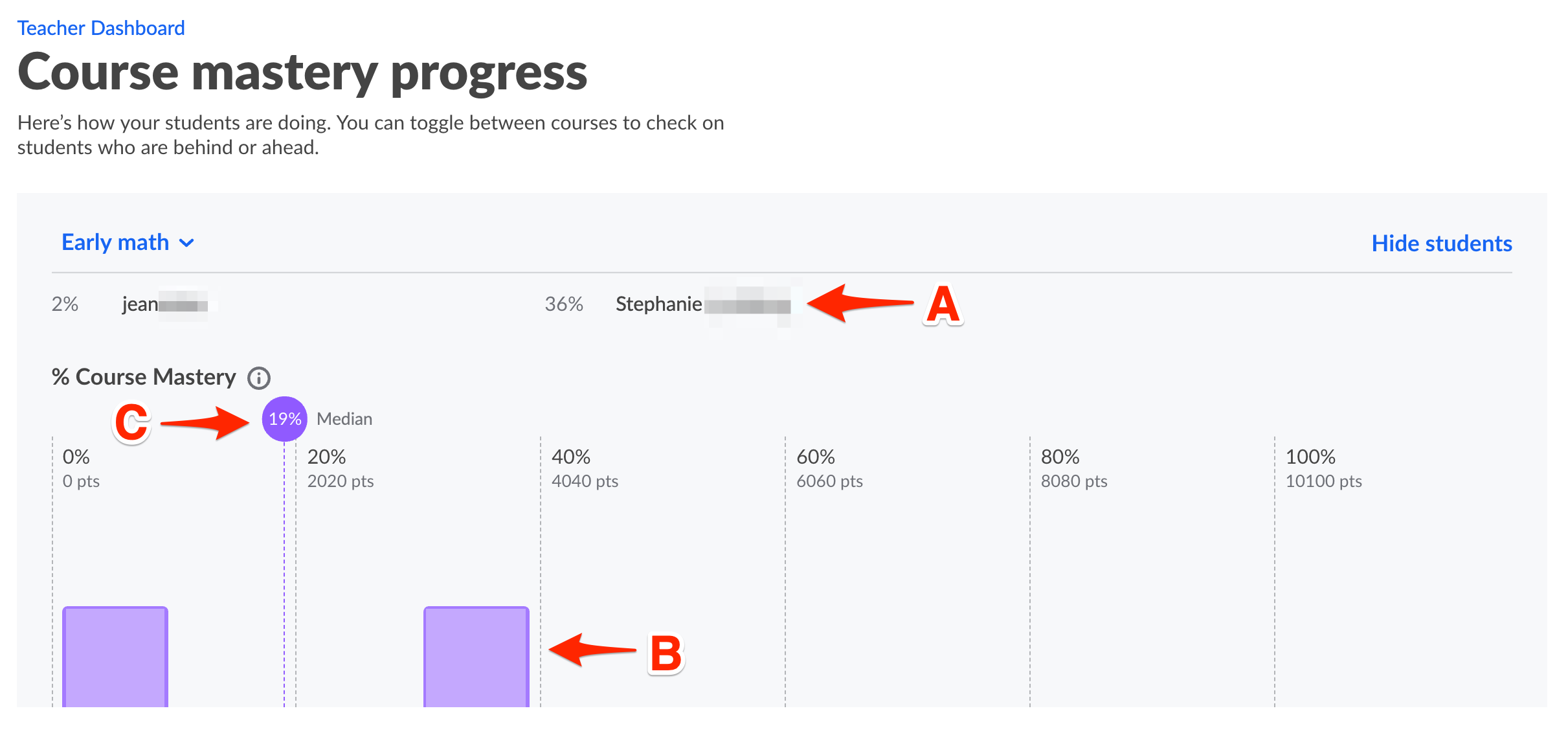 4: Below overall course mastery you will find mastery progress for each of the units in the course. Select any unit, by clicking on the unit name or unit bar chart to look at that unit's mastery more closely.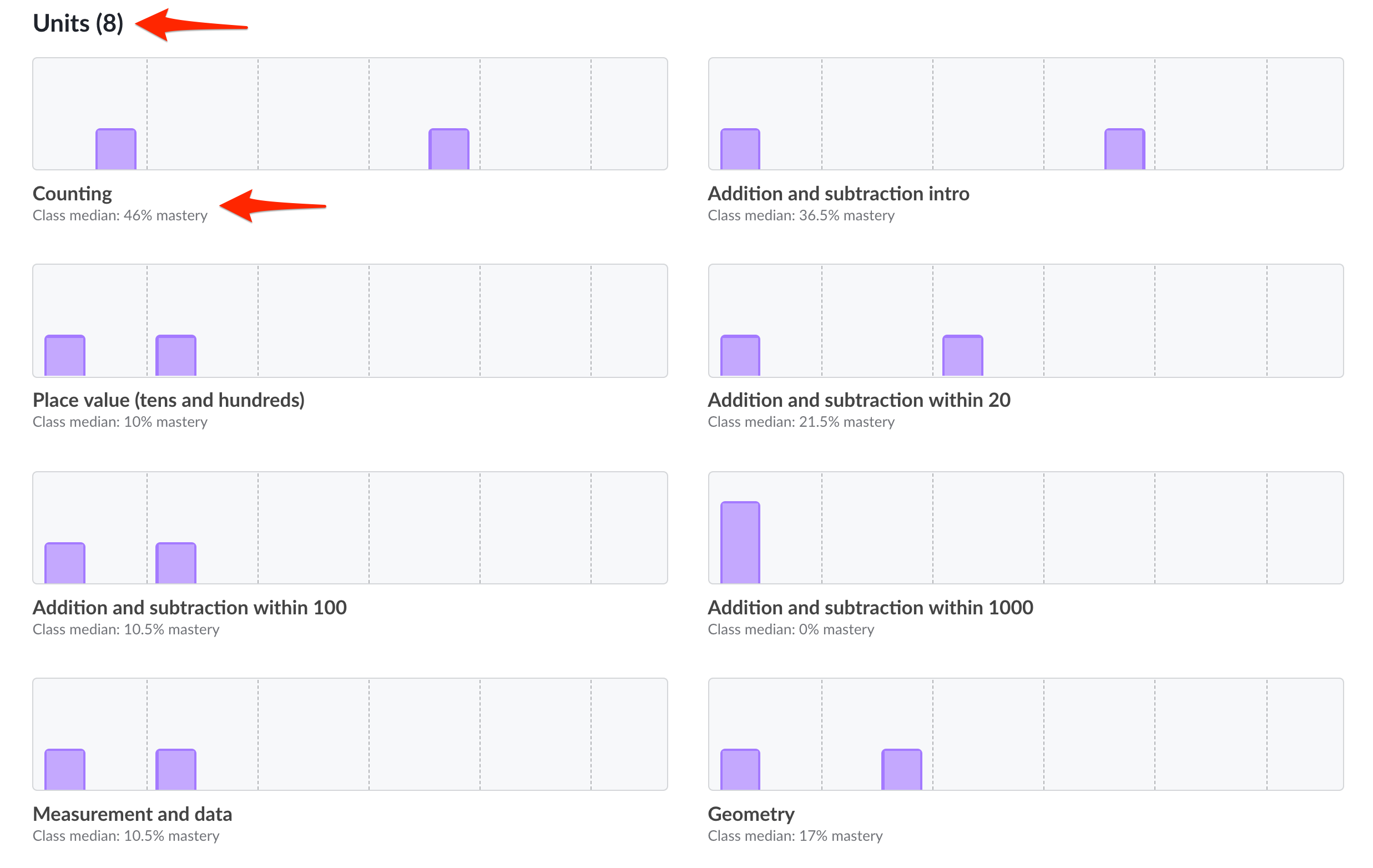 5: On the unit progress page, you can view overall unit progress by student, and the class distribution on a bar chart, similar to overall course mastery (A).
You can also view mastery progress for each individual skill in the unit (B).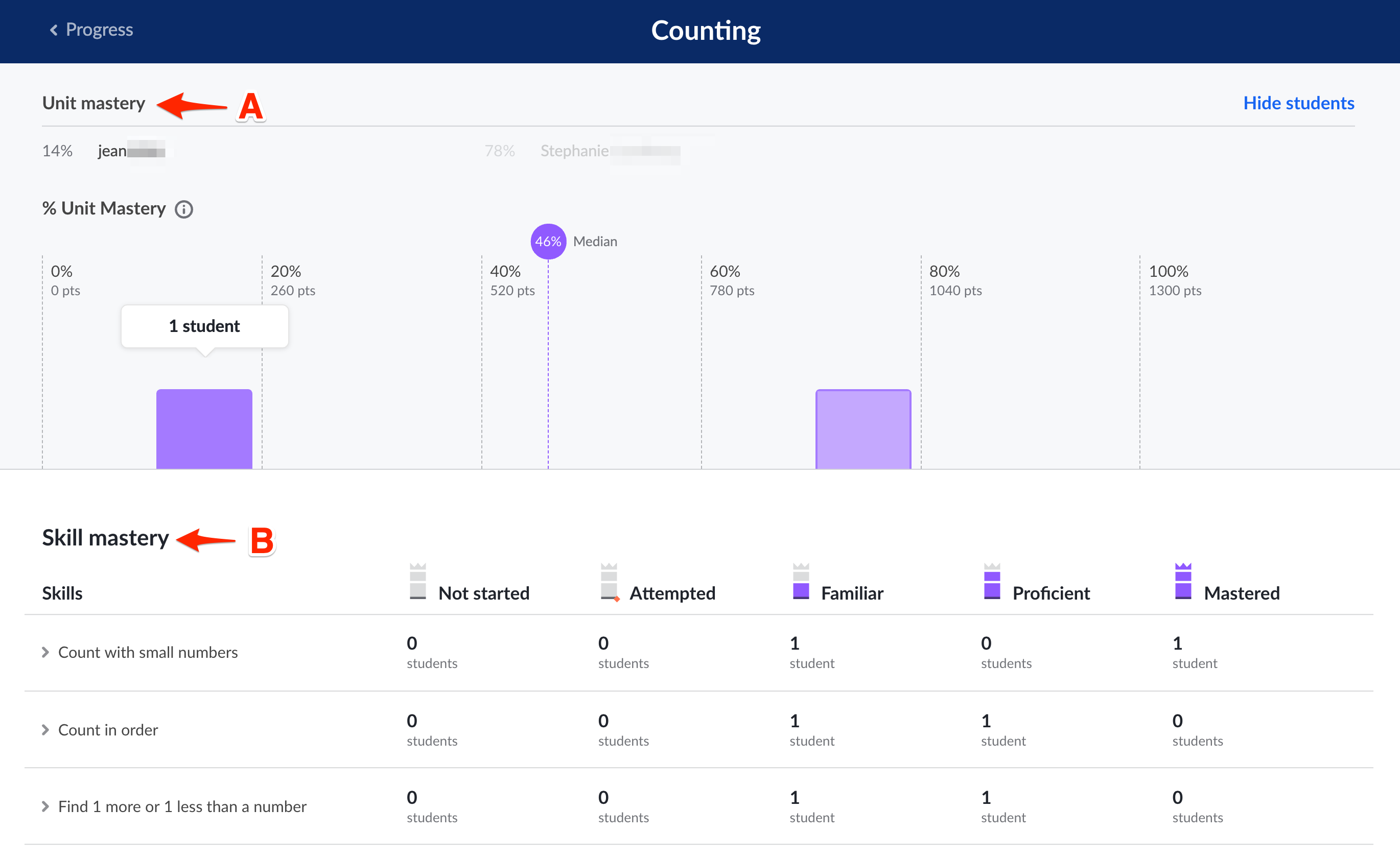 6: Click skills to open them and look more closely at that skill and view which level of mastery each student has achieved for the given skill. You can open multiple skills at once in this view.

7: To assign a skill to a student or student(s) from this page, click the blue Assign button to the left of the chosen skill.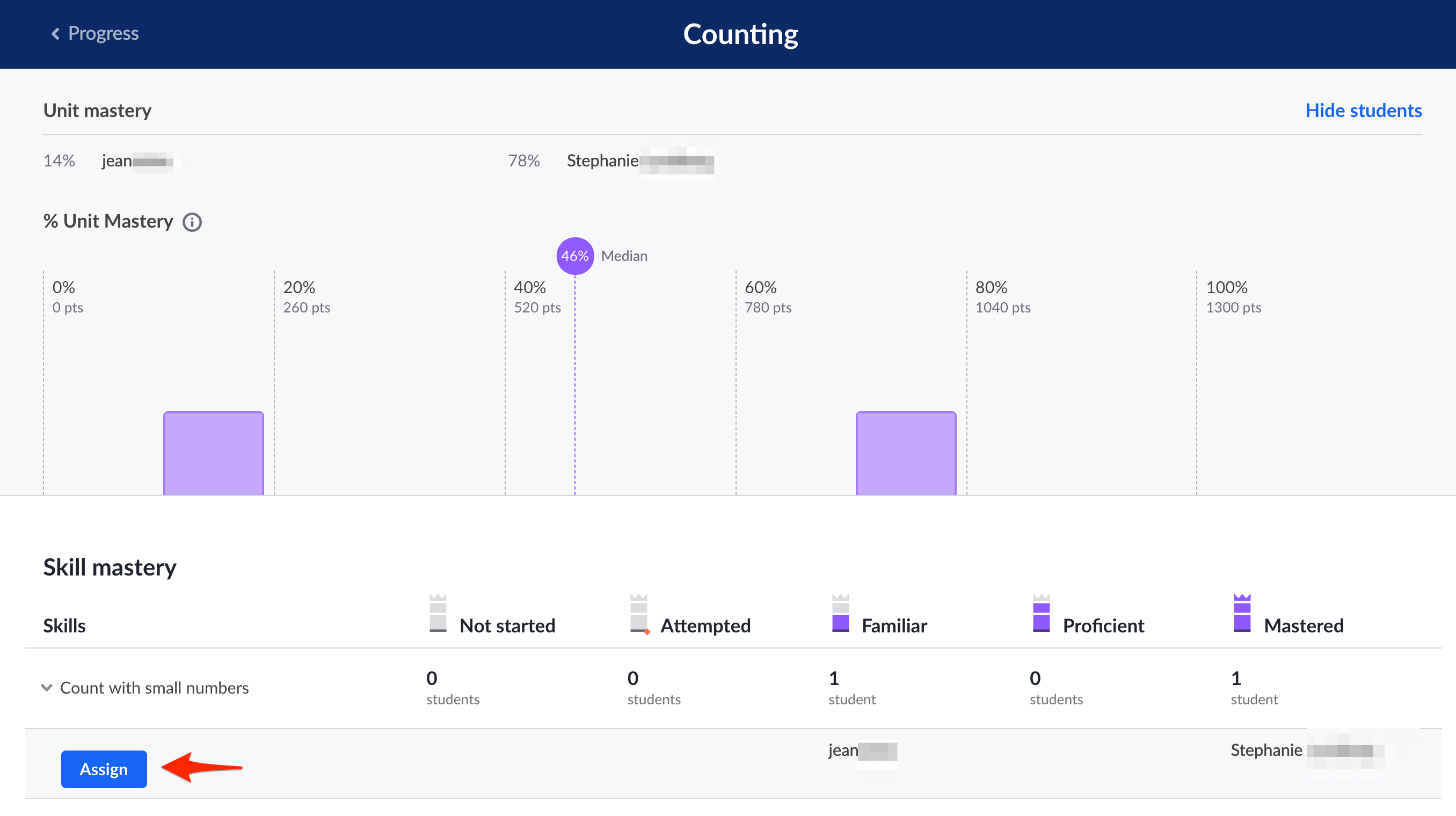 8: A popup box will appear that allows you to determine the class(es), student(s), due date, and time for that skill.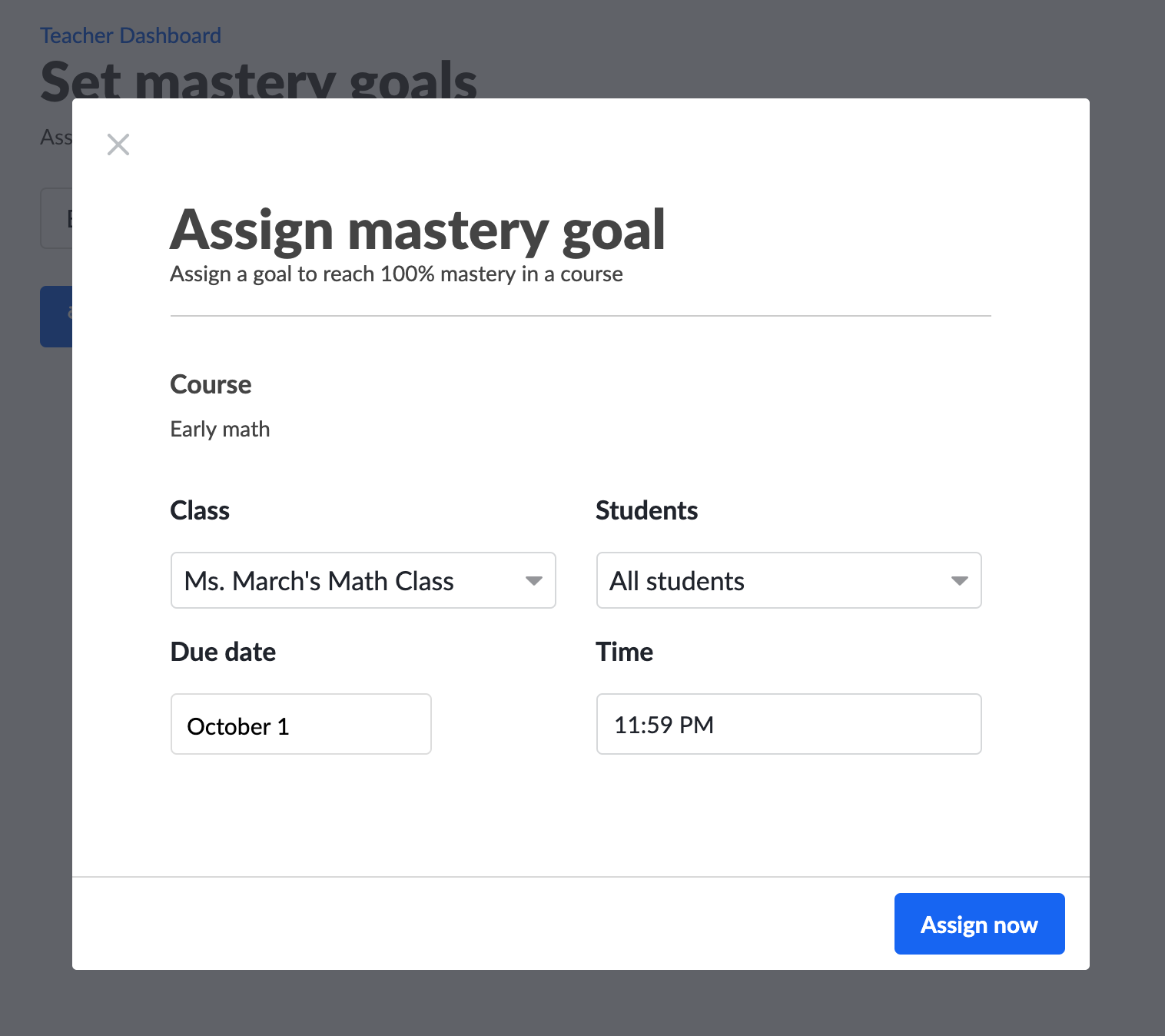 Additionally, a new and cool progress tracker was created by our team! It was designed to be very complete, which allows teachers to easily follow their students' progress throughout their learning journeys, especially for those who teach several classes and subjects. Below is a sneak peek of what the progress tracker looks like: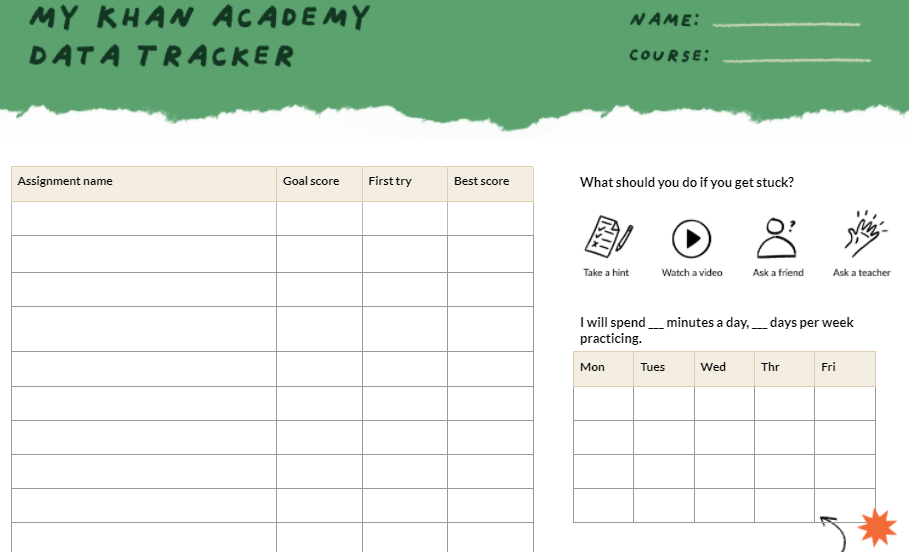 Teachers can access it by clicking here, and they can also print it to use the tracker with their classes!