What are energy points, badges, and avatars?
Updated
Energy points
Energy points measure effort on Khan Academy. Learners earn more energy points by pushing the edge of their knowledge. They are not a measure of mastery or ability.
As of 9/22/2017, you get points for the following learning tasks:
Completing Computer Programming challenges

Video completed

Videos already watched

Practice problems

Completing tasks
Badges
Badges are awarded for behaviors— earning points, achieving mastery of exercises, or other behaviors like building community or learning computer science.
There are five primary levels of badges. From the most common to the rarest, they are:
Meteorite

Moon

Earth

Sun

Black Hole
There are also other special "Challenge Patches," which can be earned for completing certain course units, tutorials, or special activities.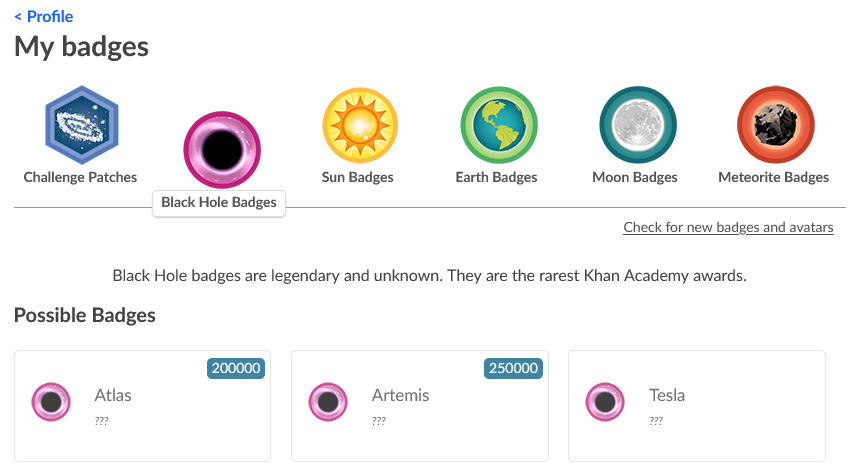 Avatars
Your avatar is a character that represents you in the Khan Academy Community. Some avatars are available for you to choose from as soon as you join Khan Academy; others become available as you earn energy points or work on specific activities.
Many avatars have evolutions— as you earn more energy points, more advanced versions of the avatar become available for you to choose from.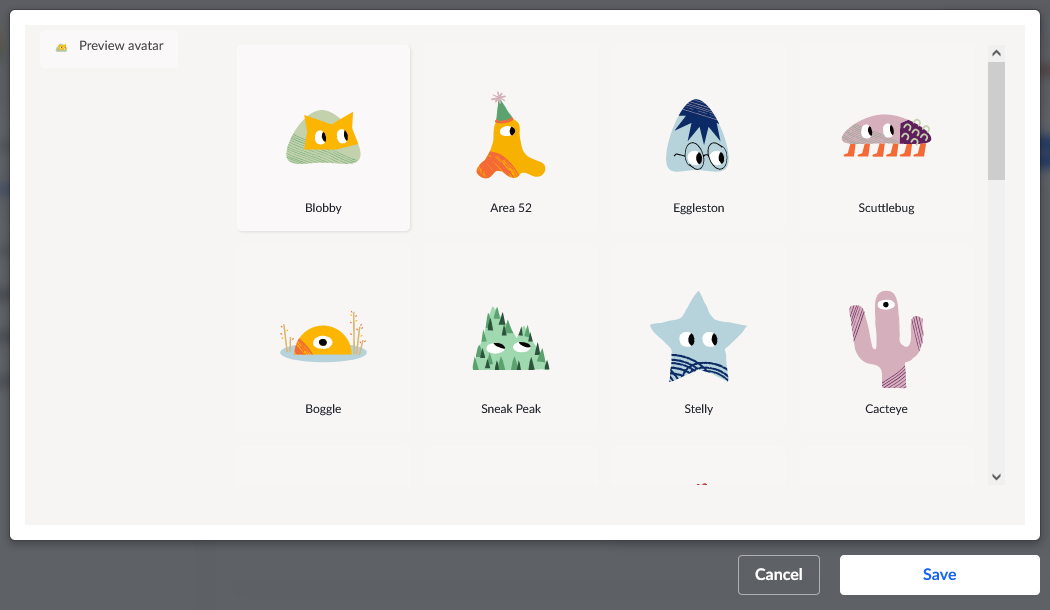 You can change your avatar by clicking on the image next to your name on your profile page.