How can I view my students' Khan Academy experience?
Updated
If you'd like to see what your classes and assignments look like to your students (or just what the student experience is like in general), you can join your own class in the same way that your students join your class. In doing so, you can actually see and complete the same assignments you give to your students.
To do this, first copy the code for the class you'd like to join and view from your student's perspective.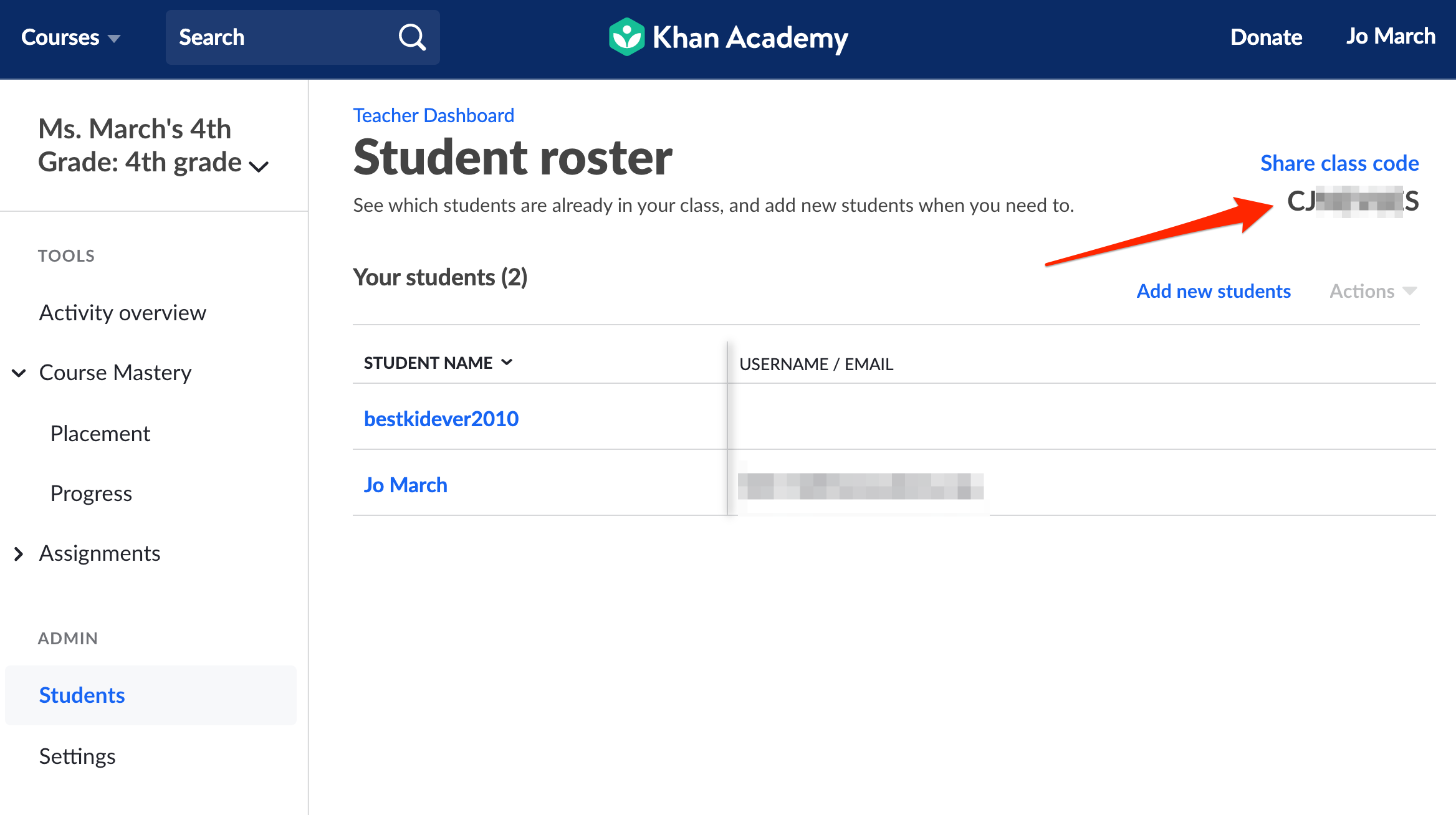 Then, click on your name in the upper right corner of any page and then click on Learner Home.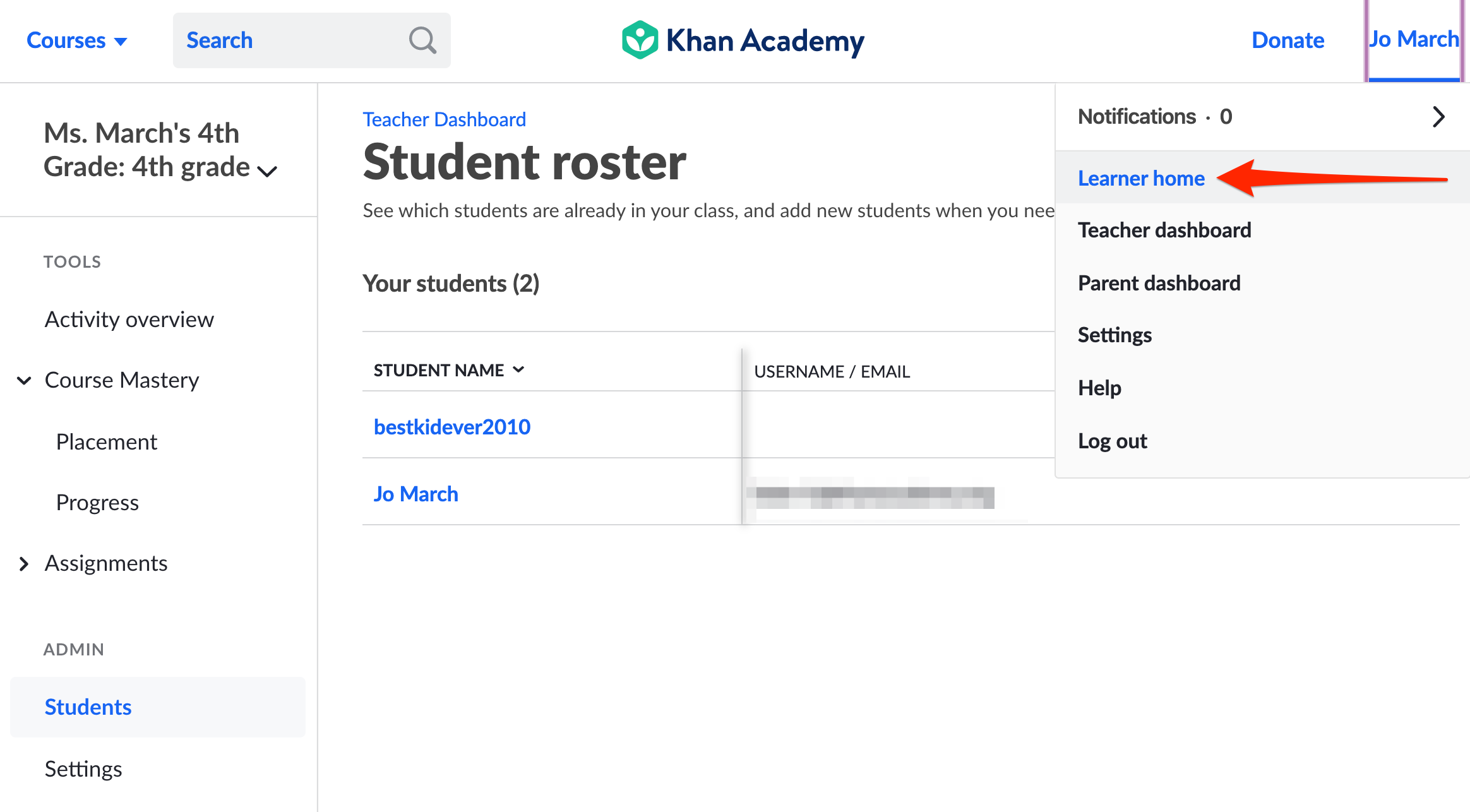 Once there, click on Teachers (under My Account at the bottom of the left navigation bar):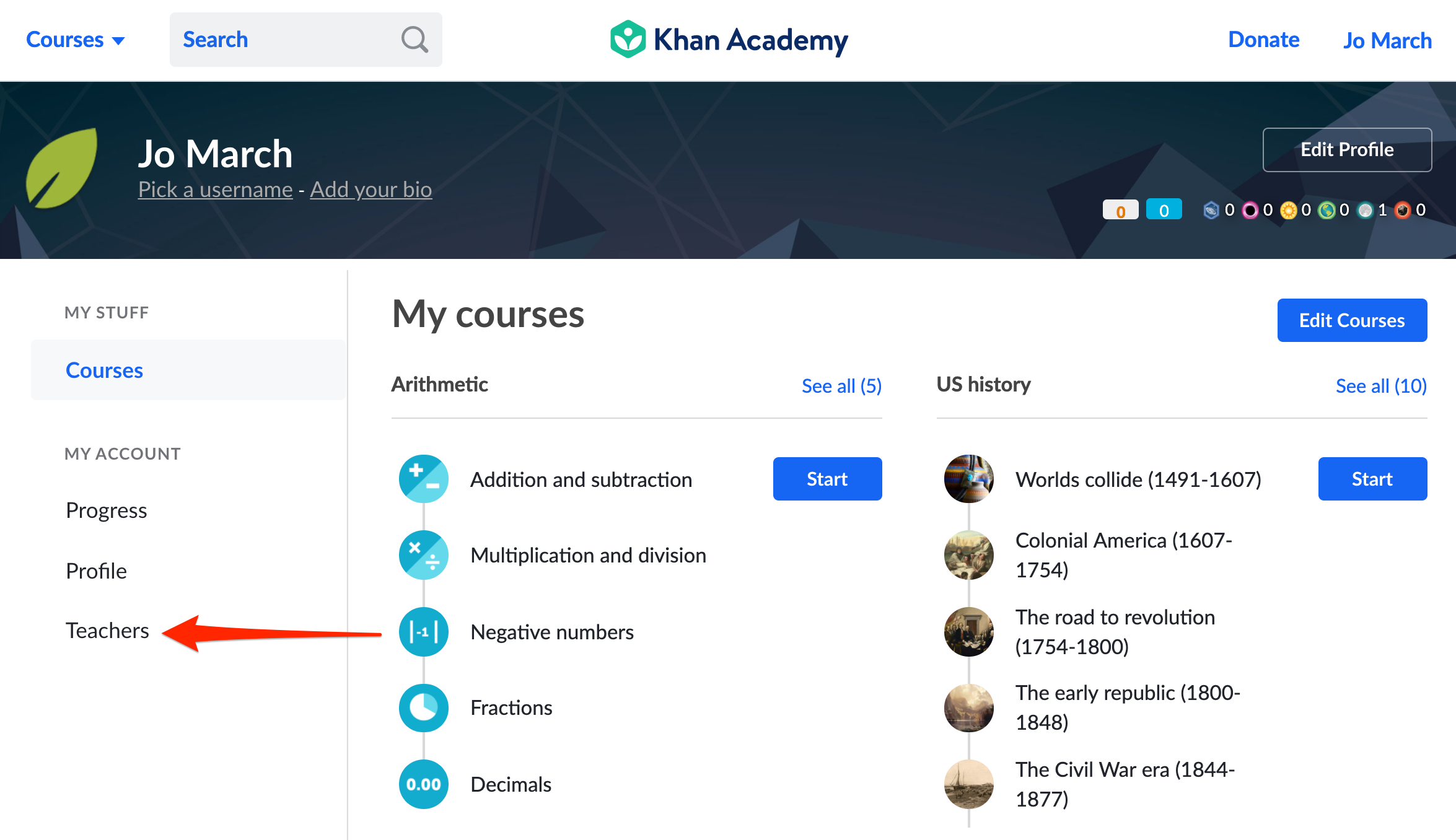 And then paste the class code in your Join a Class field and click the Join the class button.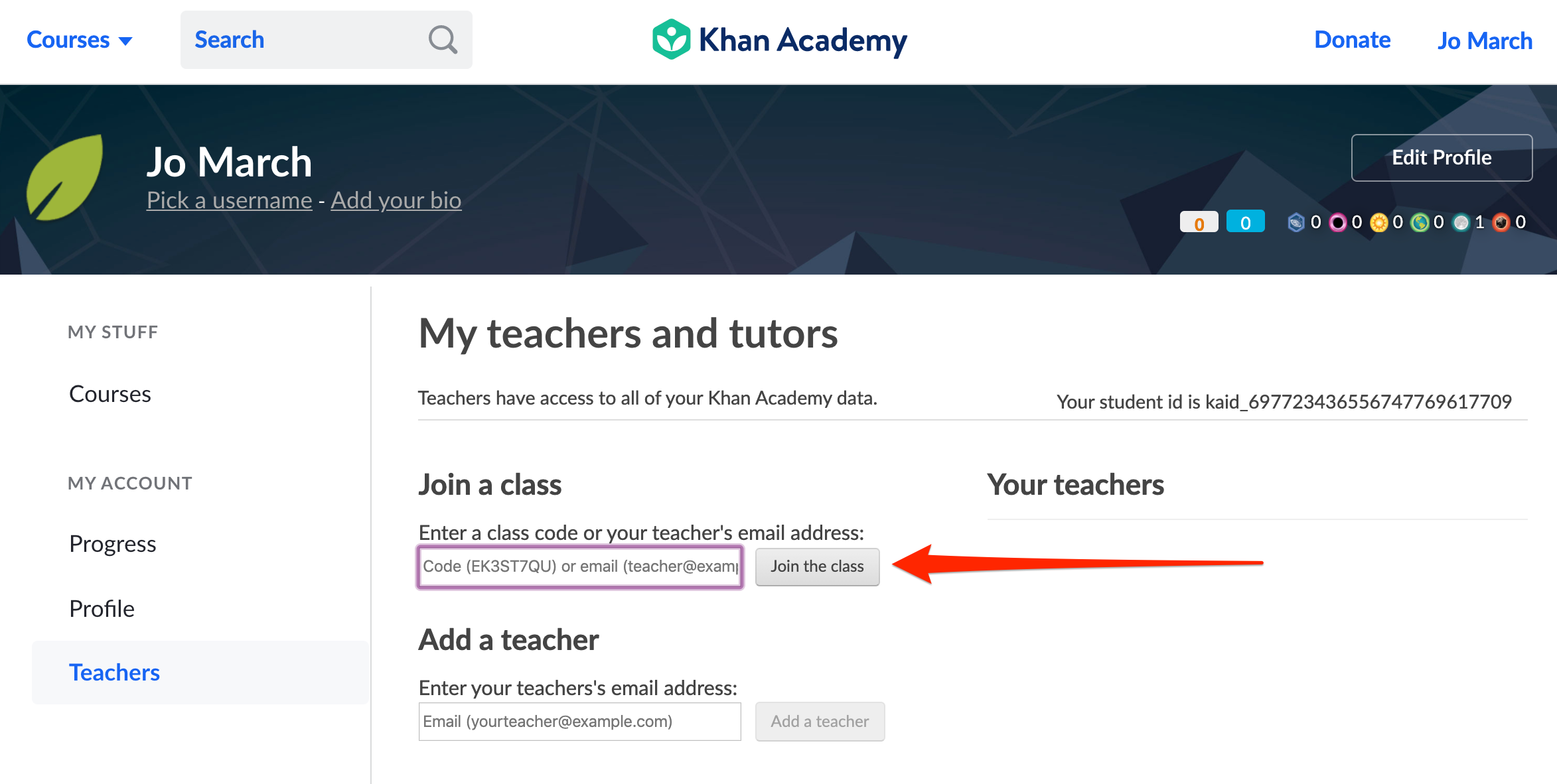 Just like your students, you'll get a notification that your teacher (you!) enrolled you in a class.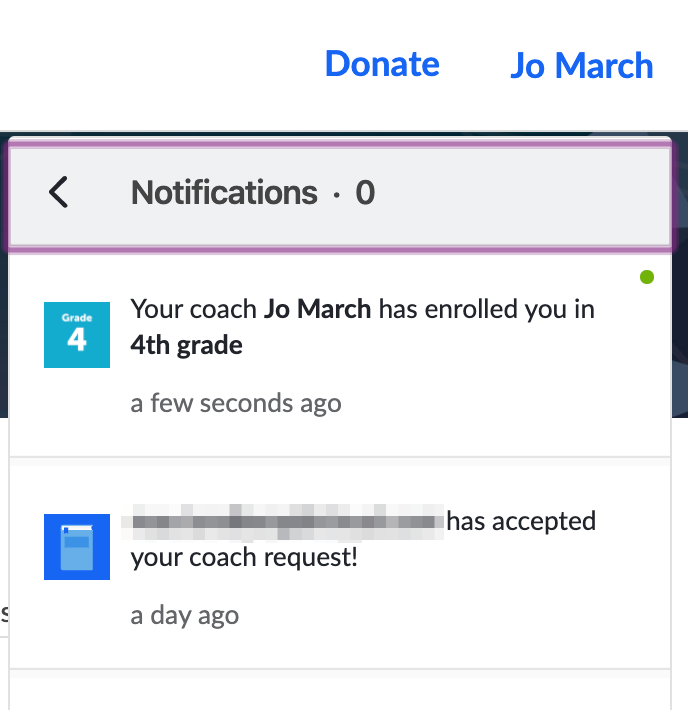 You should see the class appear in the left navigation bar on your Learner Home, and then you can explore it as if you were a student.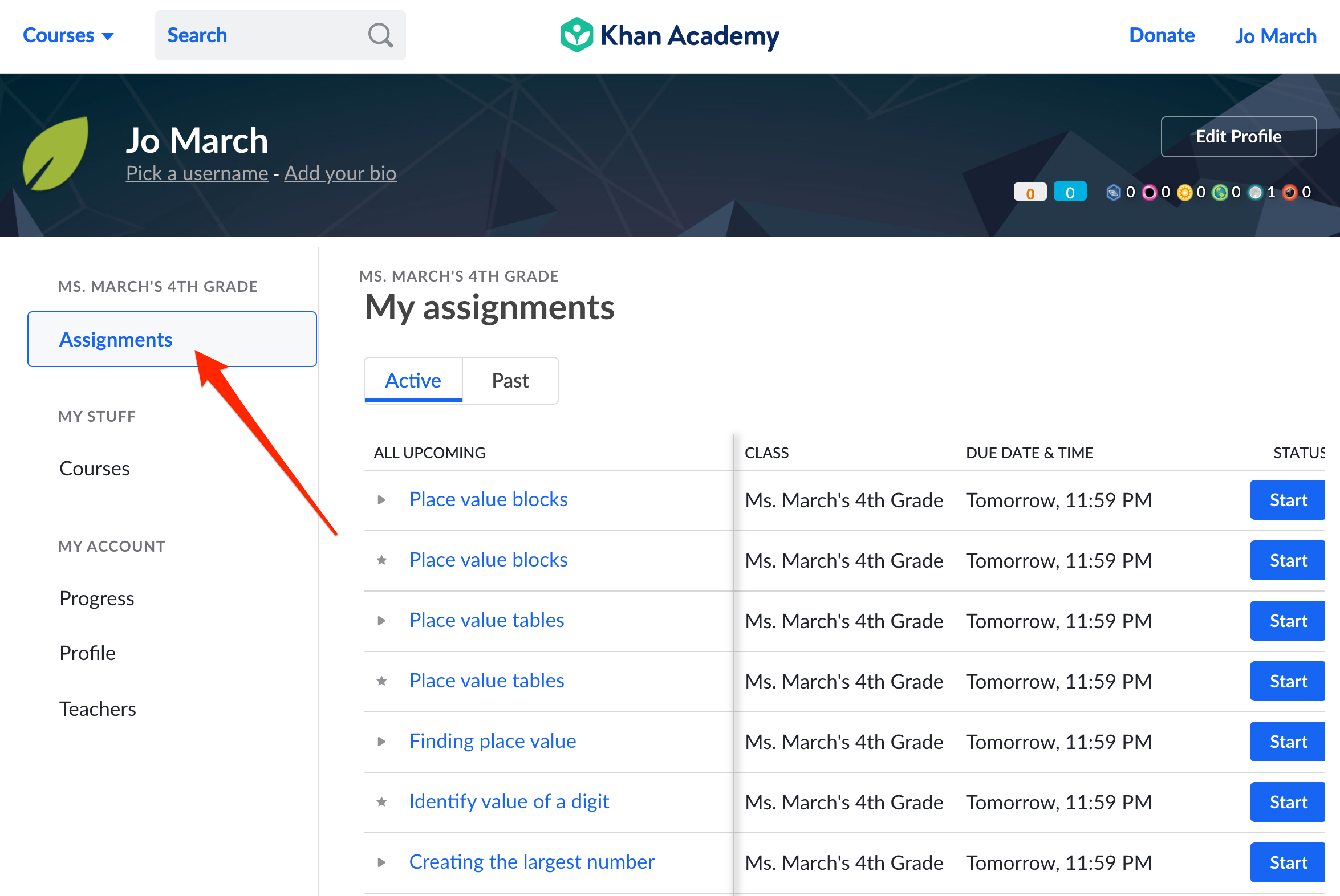 What do I do if I don't see the class on my Learner Home page after I've joined it?
If you've successfully joined a class but you don't see it appear on your Learner Home page, try creating a new assignment or editing an existing one to include you as a newly-joined student, and then make sure you refresh the page once you return to your Learner Home page.
Classes won't appear for students until there's an assignment or mastery goal in the class for them to complete, so if their class is not appearing as it should on their Learner Homepage, try assigning an activity or mastery goal (and then having them reload their Learner Home page once it's been assigned) and once you do, the class should appear as normal on their homepage.
See also: