Türk takımı / The Turkish Team
Updated
Khan Academy Türkçe was launched in 2012 as one of Khan Academy's first international partnerships with an aim to make all Khan Academy content available for Turkish learners around the world. Khan Academy Türkçe is a non-profit organization, sponsored by the Foundation for Translation of Scientific and Technical Publications, an STFA Group Foundation, established in 1992 with a mission to support education in Turkey. The STFA Group is one of the most rooted conglomerates in the Republic of Turkey with over 80 years of history. From a corporate social responsibility point of view, STFA decided to sponsor Khan Academy's localization efforts into Turkish in order to celebrate the company's 75th anniversary, in 2013.
With a goal to provide equal opportunities for all in Turkish education, Khan Academy Türkçe features over 8000 Khan Academy video lessons in Turkish, which have been translated by more than 500 volunteers. Khan Academy Türkçe has delivered over 100 million online lessons, reaching out to 15 million learners in Turkey. Today, Khan Academy Türkçe educational content reaches out to thousands of schools all around Turkey through a collaboration with the Ministry of Education. We believe that education is a fundamental human right. Therefore, Khan Academy Türkçe video lessons feature optional subtitles for the hearing impaired learners. You only have to know one thing: you can learn anything!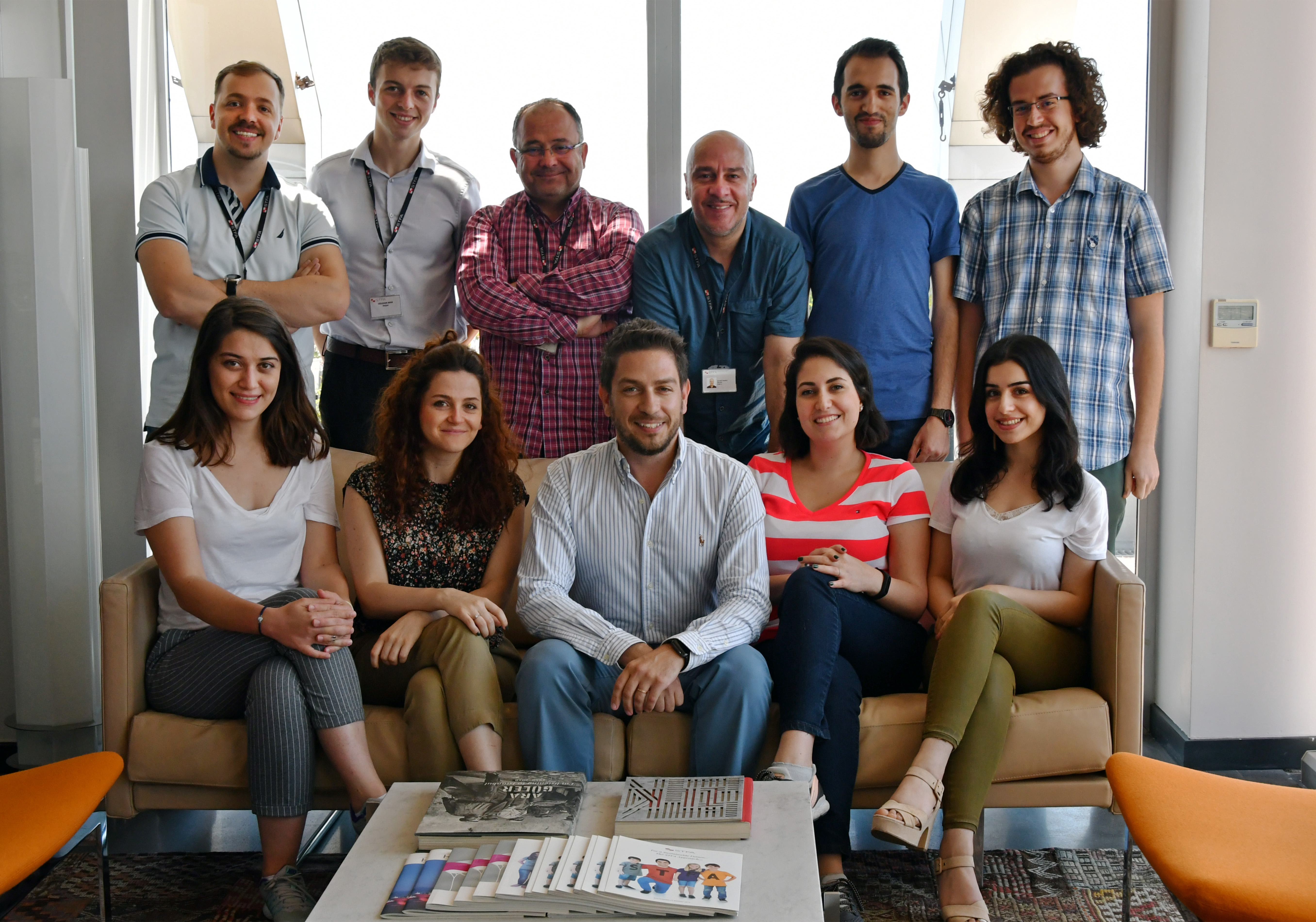 Click here to meet the Khan Academy Türkçe Team
Click here to meet our localization volunteers.
(Without you, translating 8000 videos would only be a dream… Thank you!)
Please check out our websites:
https://www.khanacademy.org.tr and https://tr.khanacademy.org
Subscribe to our YouTube channel for the latest videos:
https://www.youtube.com/khanacademyturkce
Follow us on social media for the most recent news:
https://www.instagram.com/khanacademyturkce/
https://www.facebook.com/khanacademyturkce
https://twitter.com/khanacademytr
Contact us for your inquires on volunteering, collaboration, invitations and information:
Khan Academy Türkçe Team:
Khan Academy Turkish language advocate:
Alp Köksal: alp@khanacademy.org.tr
-----------------------------------------------------------------------------------------------
Khan Academy Türkçe
Khan Academy Türkçe 2012 yılında Khan Academy'nin ilk uluslararası iştiraklerinden biri olarak kuruldu. STFA Grubu'nun girişimiyle, kar amacı gütmeyen bir kuruluş olarak İstanbul ofisi ile hayat bulan Khan Academy Türkçe, bir STFA Vakfı olan Bilimsel ve Teknik Yayınları Çeviri Vakfı çatısı altında faaliyet göstermektedir. 80 yılı aşkın tarihi ile Türkiye'nin en köklü şirketlerinden olan STFA'nın üst yönetimi, kurumsal sosyal sorumluluk yaklaşımıyla şirketin 75. yıl dönümünü kutlamak için Khan Academy'yi Türkçe'ye kazandırarak, Türkiye ve tüm dünyada Türkçe konuşan herkese hizmet verecek bir eğitim kaynağını ücretsiz olarak erişilebilir kılmayı amaçlamıştır.
Türkçe eğitimde fırsat eşitliğinin güçlenmesine katkı sunmayı hedefleyen Khan Academy Türkçe, 500'den fazla gönüllünün desteği ile bugüne kadar 8000'den fazla Khan Academy eğitim videosunu Türkçeleştirdi ve tamamen ücretsiz olarak yayınladı. Hayat boyu öğrenme anlayışı çerçevesinde her yaş için sunduğu geniş kütüphane ile Türkiye'nin en önemli dijital eğitim kaynakları arasında yer alan Khan Academy Türkçe, geride bıraktığımız süre zarfında 100 milyondan fazla ders vererek 15 milyon insanın hayatına dokundu. Milli Eğitim Bakanlığı ile yapılan işbirliği kapsamında Khan Academy'nin Türkçe olarak sunduğu dersler bugün Türkiye'deki tüm okullara ulaşıyor. Eğitimin her birey için temel bir hak olduğu düşüncesiyle işitme ve görme engelli bireyler için de çözüm üretmek için elimizden gelen gayreti gösteriyoruz. Ülkemizin genç ve teknolojiyle barışık nüfusunun eğitim teknolojilerinden önemli fayda sağlayabileceğine inanıyor ve onlara sesleniyoruz: Tek bir şeyi bilmelisin, her şeyi öğrenebilirsin!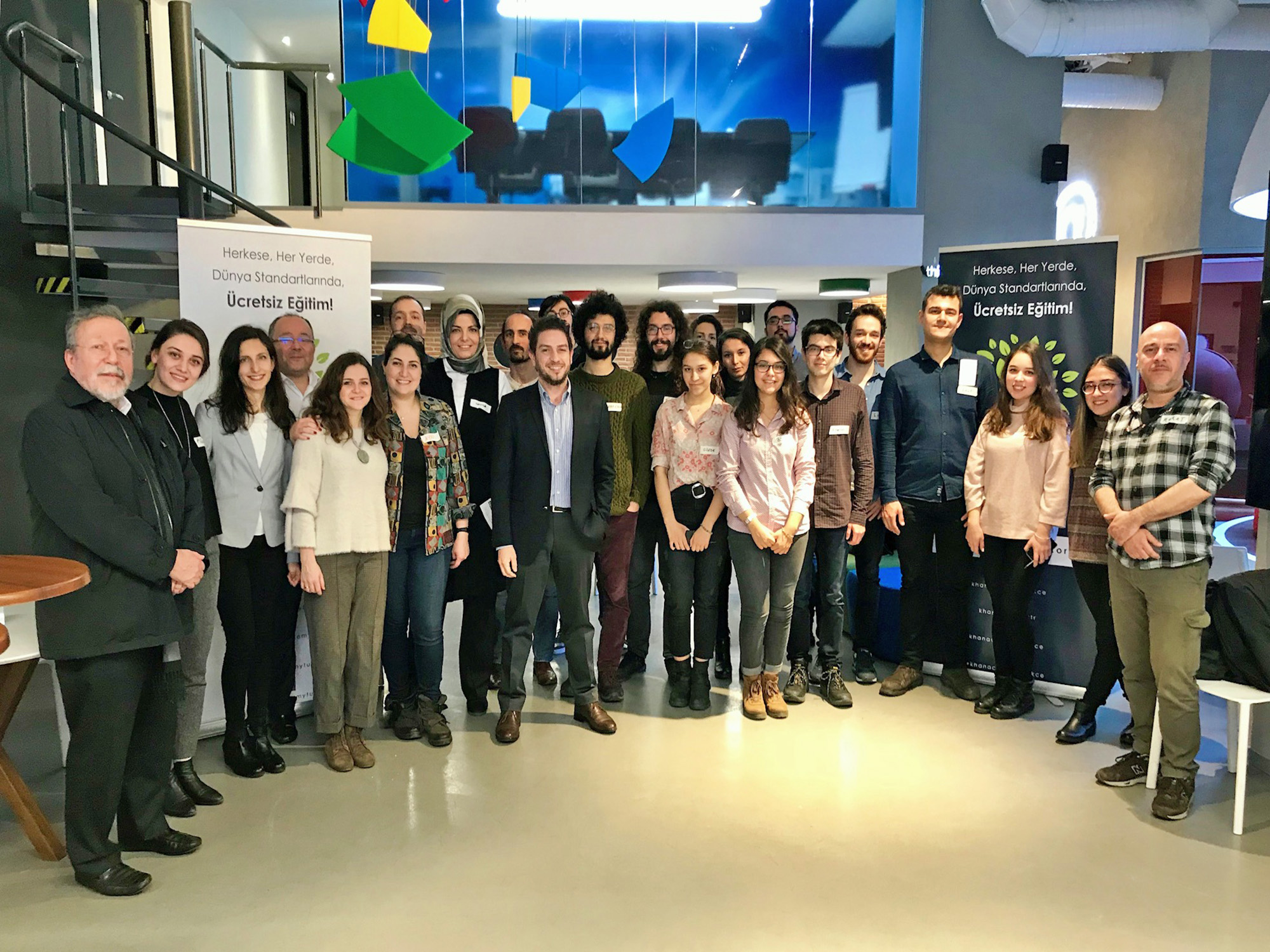 Khan Academy Türkçe takımı ile tanışmak için buraya tıklayın.
Derslerimizi Türkçe'ye kazandıran gönüllülerimizle tanışmak için buraya tıklayın.
(Sizler olmadan 8000 eğitim içeriğini Türkçe'ye kazandırmak ancak bir hayal olurdu…)
Web sitelerimize göz atın:
https://www.khanacademy.org.tr ve https://tr.khanacademy.org
En yeni içerikleri kaçırmamak için YouTube kanalımıza abone olun:
https://www.youtube.com/khanacademyturkce
En yeni haberler için bizi sosyal medyada takip edin:
https://www.instagram.com/khanacademyturkce/
https://www.facebook.com/khanacademyturkce
https://twitter.com/khanacademytr
Gönüllü olmak, işbirliği teklifleri, konuşma daveti ya da bilgi almak için bize ulaşın:
Khan Academy Türkçe ekibi: