Oʻzbekiston jamoasi / The Uzbek Team
Updated
Founded on January 21, 2019, the non-government non-profit organization "Bilim Onlayn" is working on the localization of Khan Academy into the Uzbek language. Having gathered around 150 volunteers from different corners of the world under the mission "A free, world-class education for everybody, everywhere and forever", the Khan Academy Uzbek team is striving to make a positive shift in the education sphere of Uzbekistan by providing the nation with high quality, free content in their native language.
We would like to thank our translators, proofreaders and teachers, who at this time have translated almost 4 million words and record nearly 1,000 video lessons. In addition, we would like to recognize our phenomenal managing team and all those who helped and continue supporting us in making Khan Academy content available in Uzbek.
We still have much to do and are ready for collaboration. For any additional information on our project, please visit our Facebook page and website.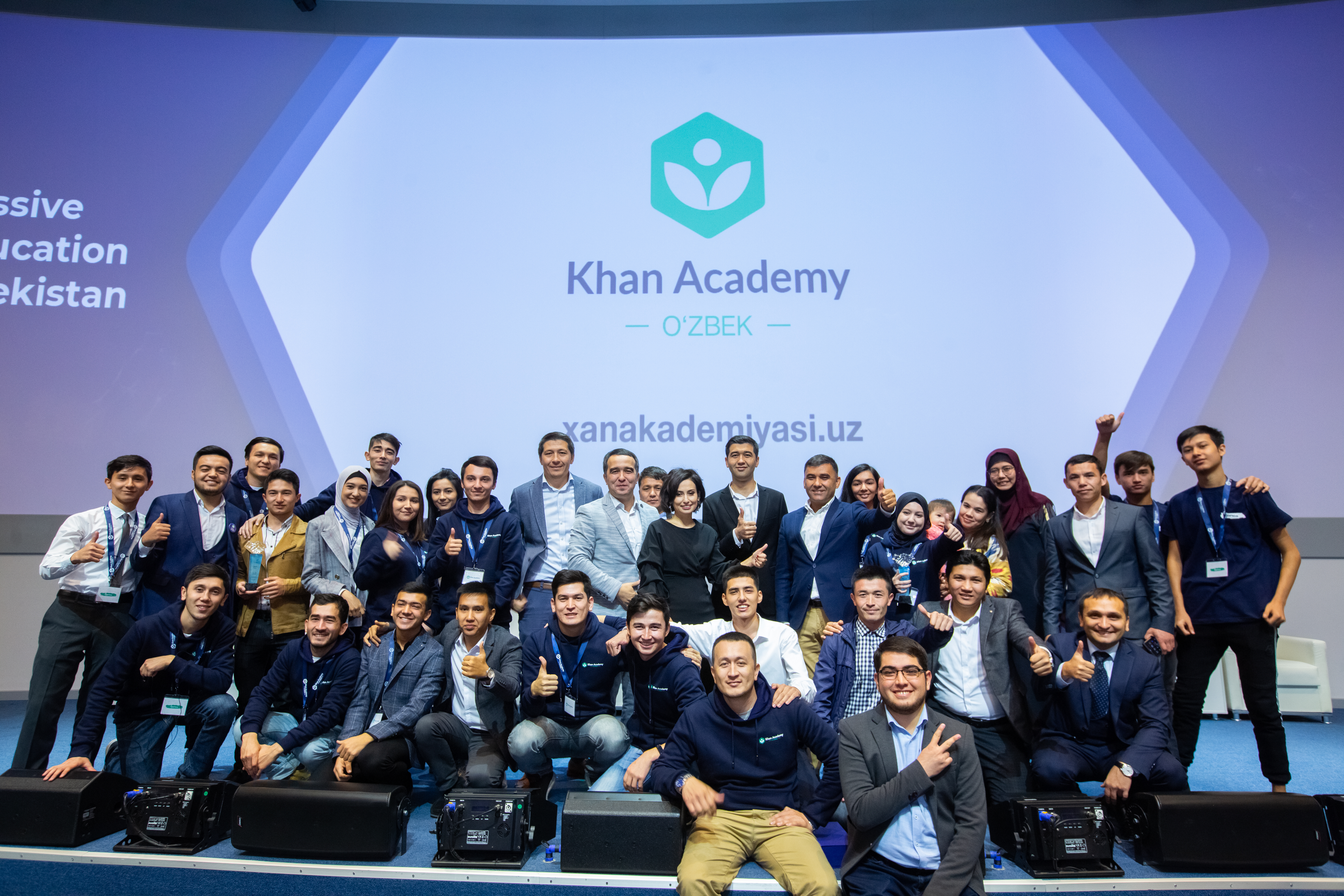 Managing team:
Botir Arifdjanov
Nigora Arifdjanova
Umidjon Ishmukhamedov
Kamola Makhmudova
Abdulakhad Kuchkarov
Nabi Togaev
Elbek Bakhromov
Otabek Juraev
Iskandar Mamasoliev
Bekhzod Nurmatov
Mirafzal Mirakhmadov
Maftuna Khodjaeva
Javokhir Abdullaev
Bakhtiyor Kalimbetov
Risolat Fatkhullaeva
Ulugbek Abdusamadov
Translators:
Rano Kuchimova
Otabek Rakhmonberganov
Nigora Karimova
Sardor Narziev
Mukhammad Adburakhmonov
Azizjon Primov
Murodali Mamanazarov
Gulrukhsor Abdugafurova
Davronjon Abduvokhidov
Djamshed Kamaldinov
Sarvarbek Sulaymonov
Lazizbek Azimov
Dauronbek Abdiganiyev
Ozodakhon Asadjonova
Proofreaders:
Pulat Tadjimuratov
Nilufar Abdullaeva
Shukhrat Ismailov
Orifjon Madvaliev
Nozima Rikhsiboeva
Akmal Khushvakov
Giyosiddin Mukhtorov
Abdusattor Norkobilov
Zilola Sultanova
Ravshan Burkhonov
Diydor Berdiklichev
Kumushoy Kurbanova
Teachers:
Mukhammadjavokhirbek Suratov
Abdufattokh Abdurakhmonov
Muslimabonu Juraeva
Islombek Yuldashev
Maftuna Samatboeva
Khabibakhon Ubaydullaeva
Other key contributors and advisors:
Sekhrob Ibrokhimov
Feruza Buranova
Jamshiddin Khodjimukhamedov
Team of Uzbek students in South Korea