How do I add additional classes to my Khan Academy teacher account?
Updated
You can add additional classes in the same way that you created your first one.
First, go to your Teacher Dashboard, accessible through the username dropdown menu at the top-right of the screen.
Click the Add new class button.

You can also go to the class switcher in the upper left corner and then click on Create new class... from the dropdown.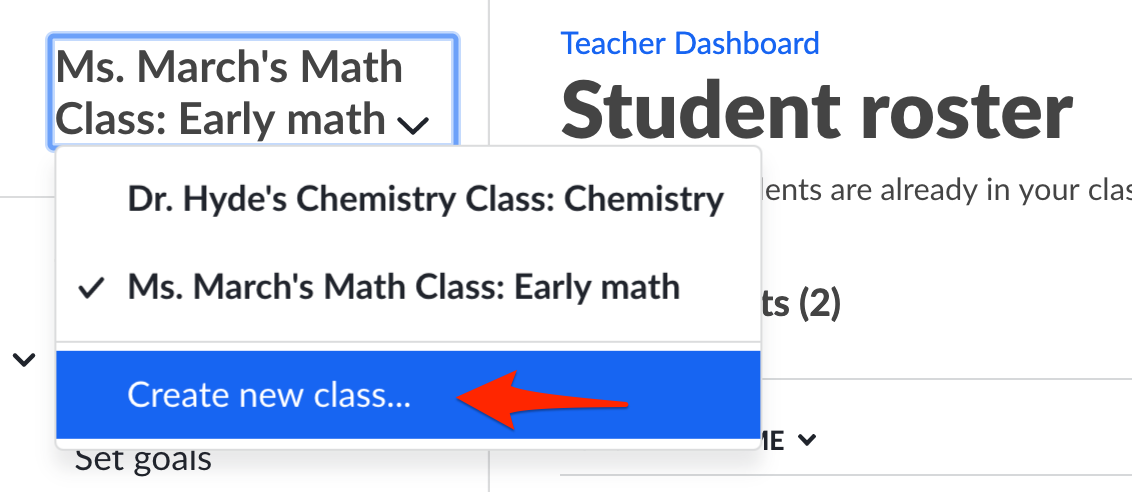 Either enter your own class name or import a class from Google Classroom. Then, select a subject for your class. For more information on creating a class click here.
Note: Adding a subject allows Khan Academy to suggest relevant content for you to assign. It will not prevent you from assigning other content to students or prevent students from practicing on other parts of the site.