How do I add existing students to a class in my Teacher Dashboard?
Updated
When creating classes on your Teacher dashboard, you will have the option to manually add new students to the class (please see this article on How to add new students to a class) or you will have the option to have your students add you as the coach to their student account.
If you have students that have already added you as a coach then they necessarily won't be in a class yet. These students will appear on the Students page (seen below) but not in a class roster (until added to one). You can add students to classes from the Students tab.
To add existing students to your class:
1. Make sure you're in your Teacher Dashboard. You can get there by clicking on your name in the top right corner of the screen and selecting Teacher dashboard from the drop-down menu.
2. To add a student to a class from your existing Student list, you will click on the Student page.

3. Choose the students you wish to add to the class or classes from the list and then click on the checkboxes under the Actions tab.

4. When you click on add student, you will be prompted to confirm that you want the students added to the selected class.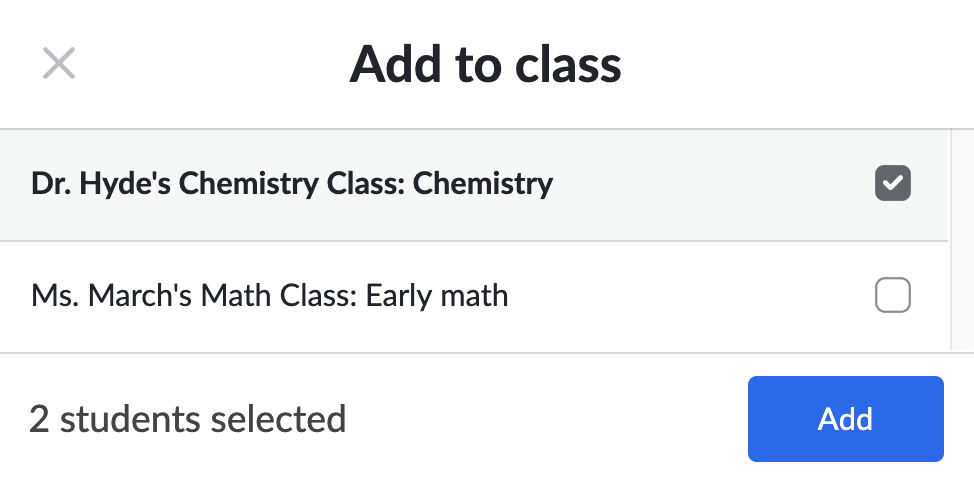 5. When you have finished adding the students to the class, you will be able to see this reflected on the Students page.