How do I auto-assign content to new students?
Updated
When navigating to a class that a student has joined since your last visit, you will see the following modal.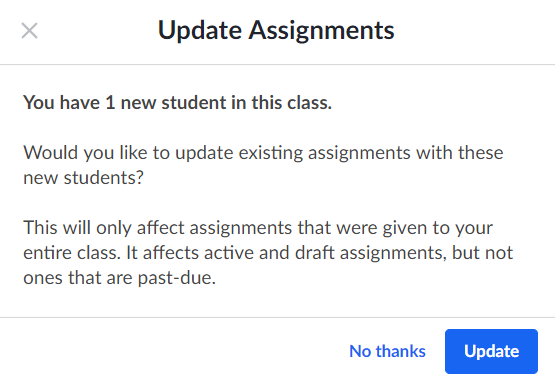 You can then:
- Click Update: This adds the new student(s) to all not-yet-due assignments (active and draft) that have been assigned to all students.
- Click No thanks: The student(s) won't be added to the assignment.
- Click outside of the modal to dismiss it: It'll pop up the next time you log in and navigate to this class.
When adding new students (either creating them or importing from Google Classroom), the prompt should open almost immediately after adding the students and will be the same prompt as mentioned before.