How can I edit my child's settings?
Updated
If your child is younger than age 13, you can change their:
Username: Your child will use this name to log in to Khan Academy. It's also the name that will show up on your parent homepage.
Gender: This information is optional.
Birthdate: If your child is younger than 13, indicating this will restrict your child's access to Discussion Forums and keep their information private.
Primary language: We'll show your child content in this language.
Sound effects: Choose whether you'd like your child to hear celebratory sounds when they achieve something.
Video auto-continue: Choose whether you'd like the next video to automatically start playing after watching the last one.
Password: Change your child's password.
Coaches: Choose whether your child can add other coaches.
SAT extended time accommodation: Choose whether to let the child practice with extended time.
Accessibility: Choose "Hide visually dependent content" to hide content that requires mouse interaction with the screen.
Delete account: Permanently delete your child's account.
To change your child's settings, follow these steps:
Log into your own Khan Academy account and click your name at the top right. A menu will open.

Click Settings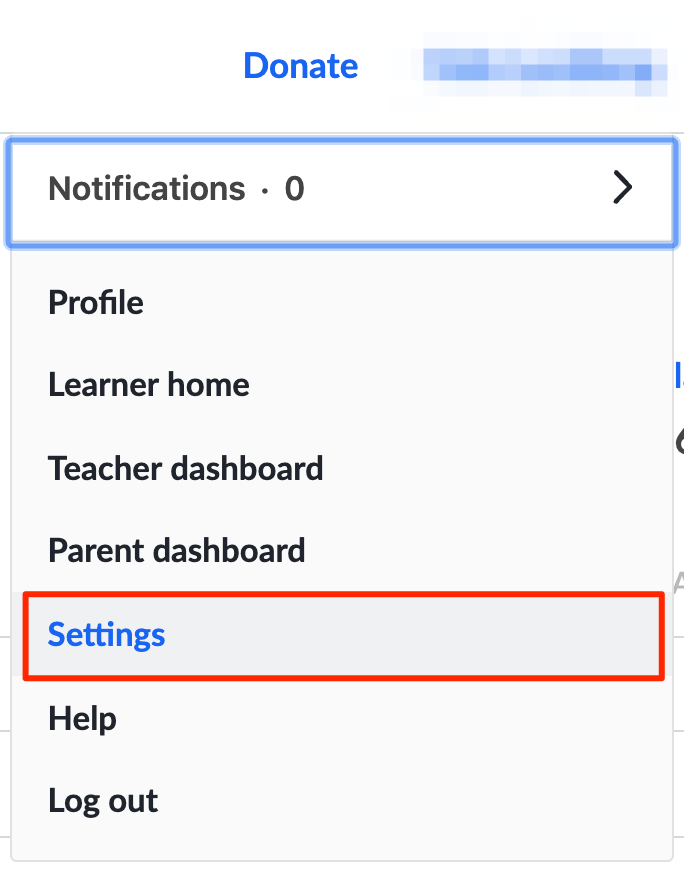 Scroll down to Child accounts and click Settings for the child whose settings you want to change.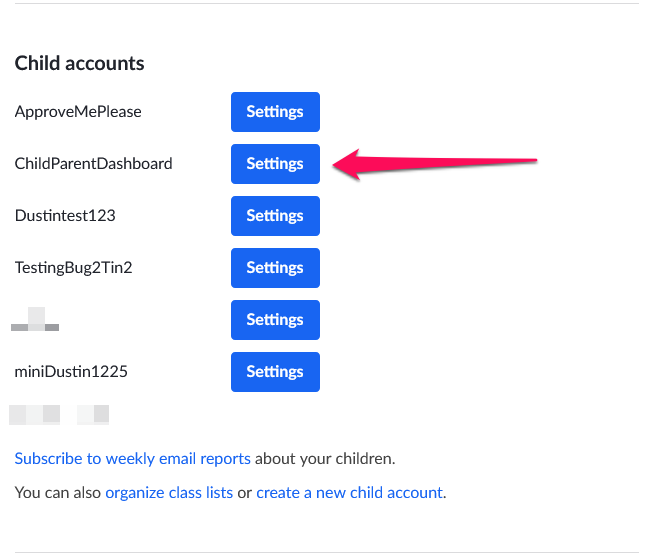 Note: You can also reach these settings by selecting Your children from the drop-down menu, clicking on the child account you want to adjust, and clicking View settings.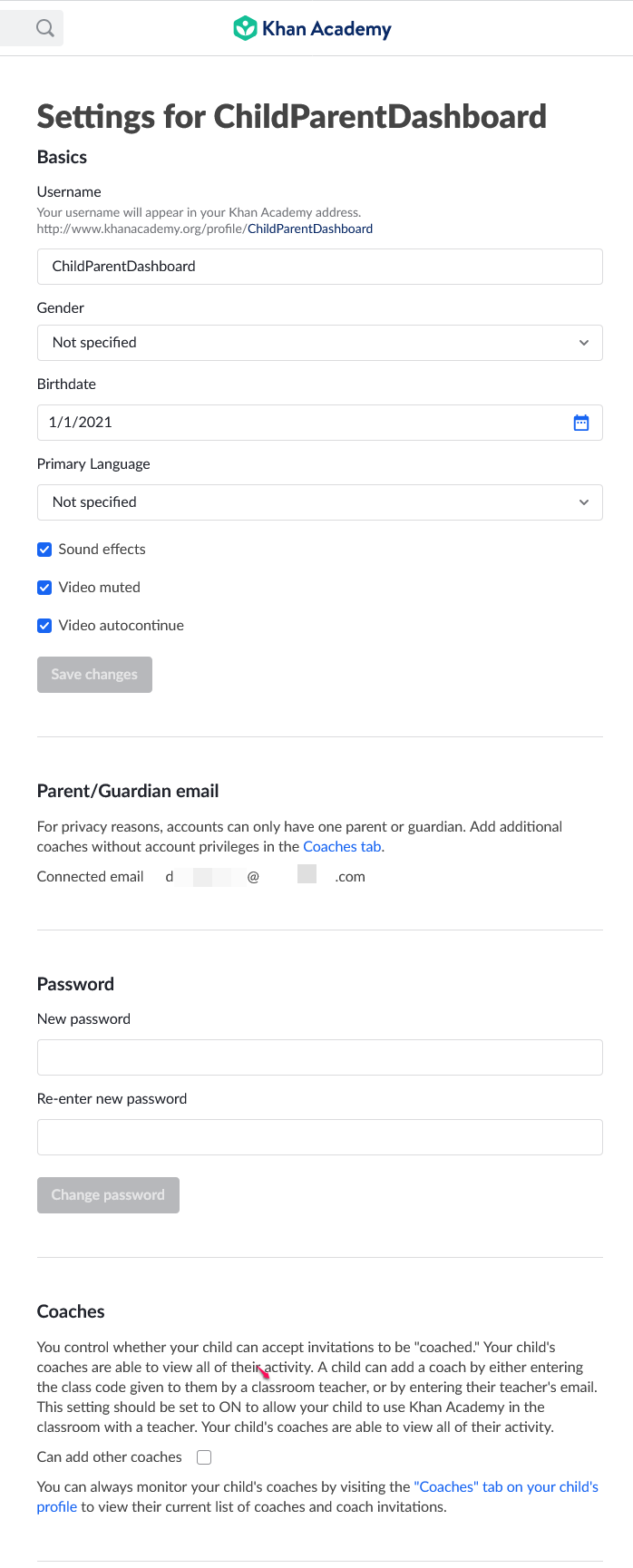 Note: On a child account there is no option to connect to CollegeBoard.org. If your child is 13 or older, they can edit their own settings.