How can I create my teacher account?
Updated
Whether you are a teacher, parent, or student, you create your Khan Academy account the same way. No matter what you select, your account will still allow you the option to learn, teacher, or parent as long as you are older than 13.
To create your account, follow these steps:
Go to khanacademy.org
Click Sign up, the Teachers option, or you can scroll down and click on Teachers start here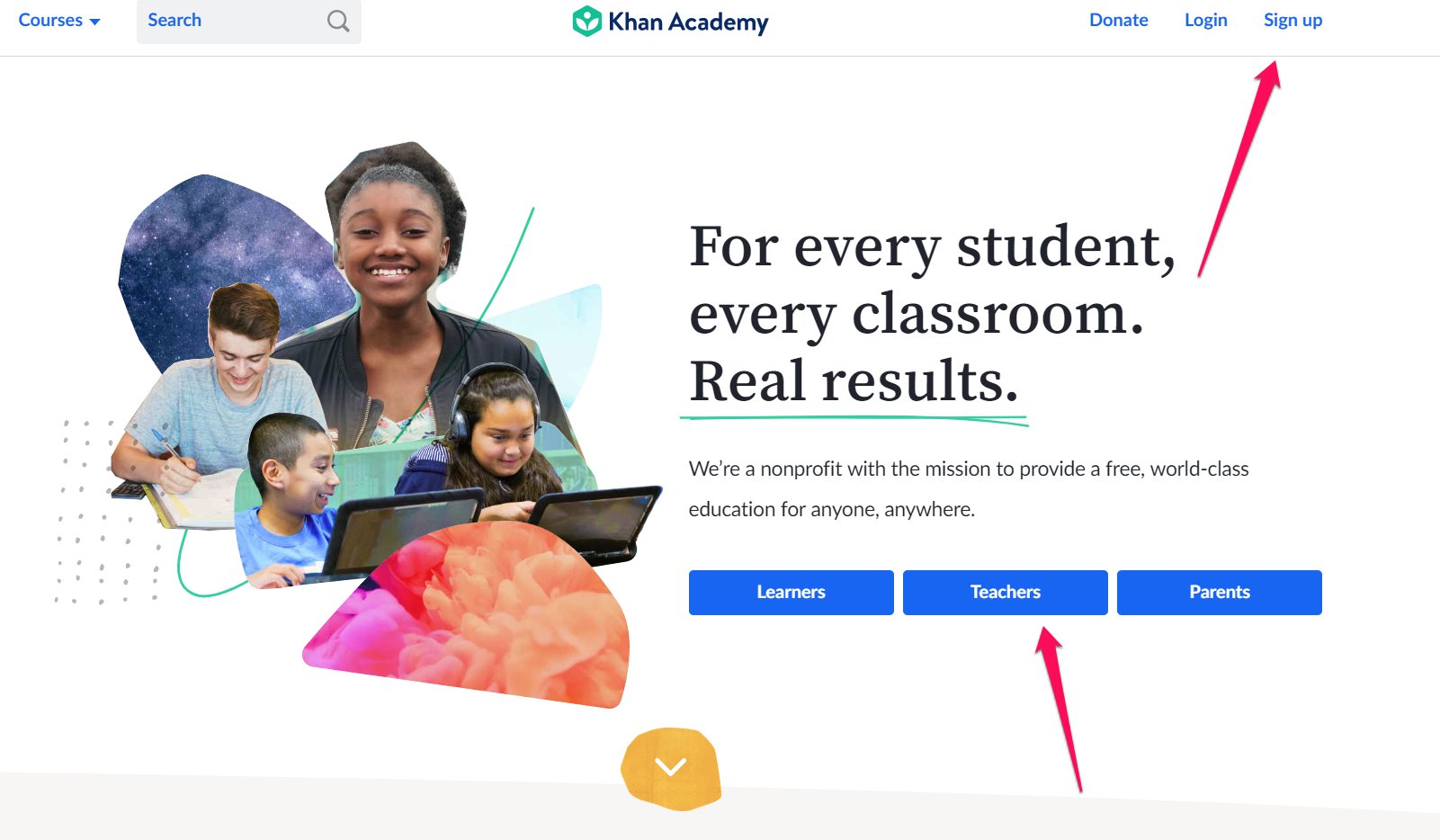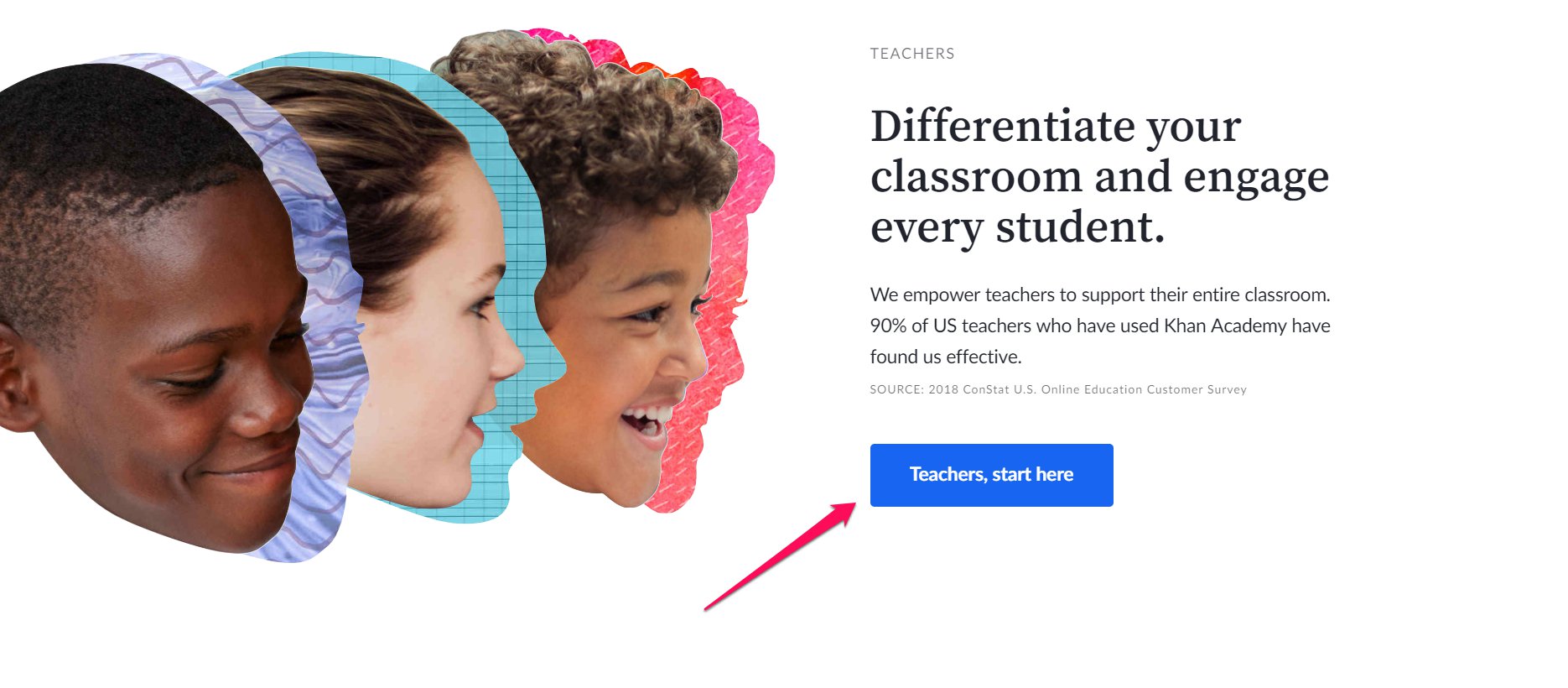 Once you do, you will be guided through the process of adding students or children. 
See also: