How can I manage or cancel my recurring donation?
Updated
Depending on how you set up your recurring donation, there are two different ways you can manage or cancel it.
PayPal
If your donation is set up through PayPal, you can make any changes directly from your PayPal account. As donations are initiated from your PayPal account, Khan Academy is unable to change or edit those settings on your behalf.
Credit Card
If your recurring donation is automatically charged to your credit or debit card, you can manage it through Classy.* To do so, please follow these steps:
Log in to your Classy account.

Scroll down to Recurring Donation and locate Khan Academy.

Click on Edit Donation.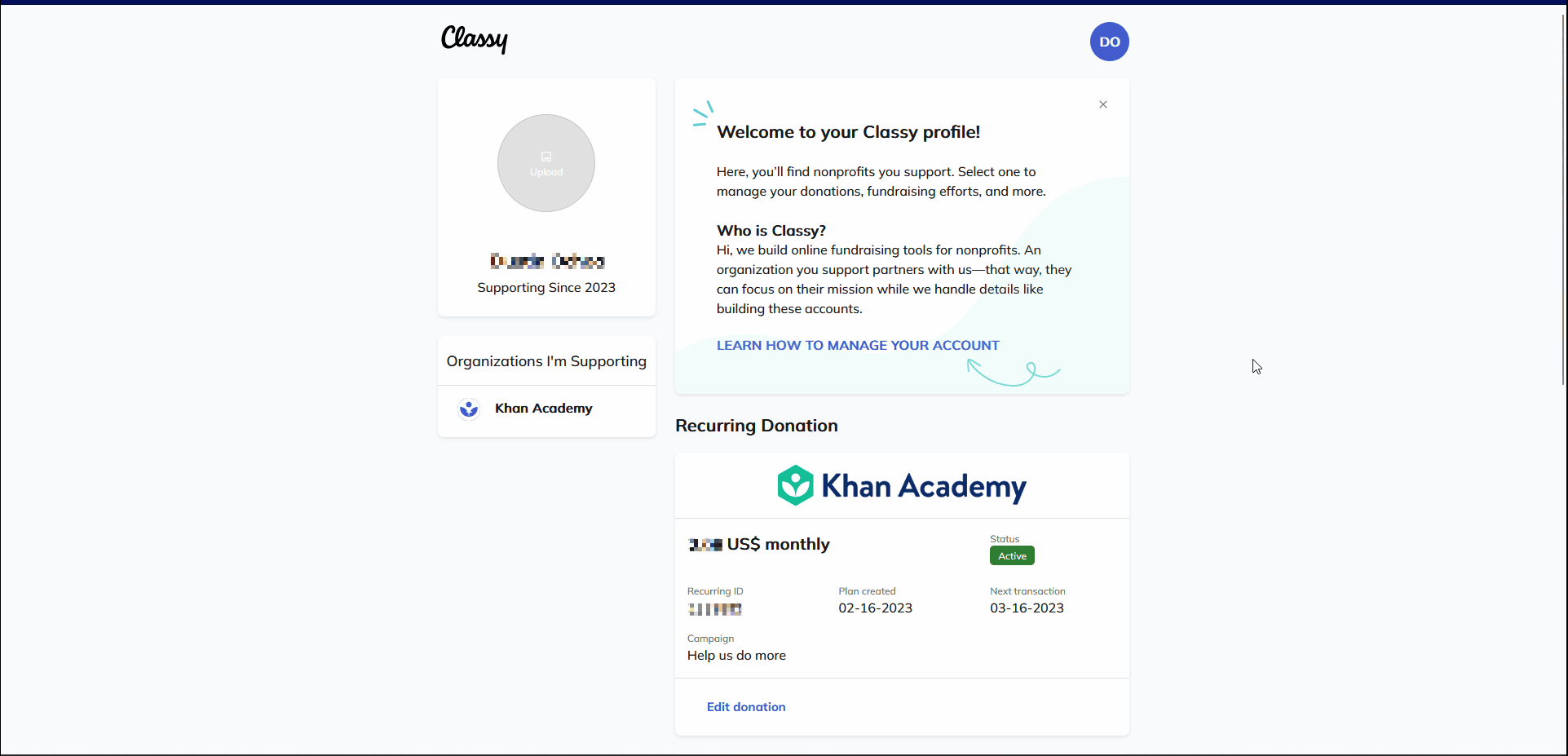 *Note: Our donations portal is powered by Classy. Once you donate to Khan Academy using your credit or debit card, a Classy account is created with the email address used to make your donation.
And if you have any further questions, you can always reach out to us at donate@khanacademy.org or submit a support request. We're happy to help!
Thank you for contributing to Khan Academy!