How do I add or remove coaches on a child account?
Updated
Parents have the ability to choose to allow or deny the addition of additional coaches to their child's account (coaches can view a child's Khan Academy progress information).
Additional coaches on child accounts are allowed by default in case your child's teacher, tutor, or another friend or family member is going to help coach them using Khan Academy.
If you create an account for your child, you will have the option to disable this option upon creation or in your Child's Settings (see below).
What is a coach?
A coach is someone who uses a Khan Academy teacher account to set Course Mastery goals, assign activities, and track your child's progress.
How to enable your child's account to add coaches
Log in to your Khan Academy account and make sure that you are viewing your Parent Dashboard by clicking your name in the upper right corner and selecting Parent Dashboard from the drop down menu.

Click the

Edit settings

link next to the child account where you'd like to enable the ability for your child to add coaches.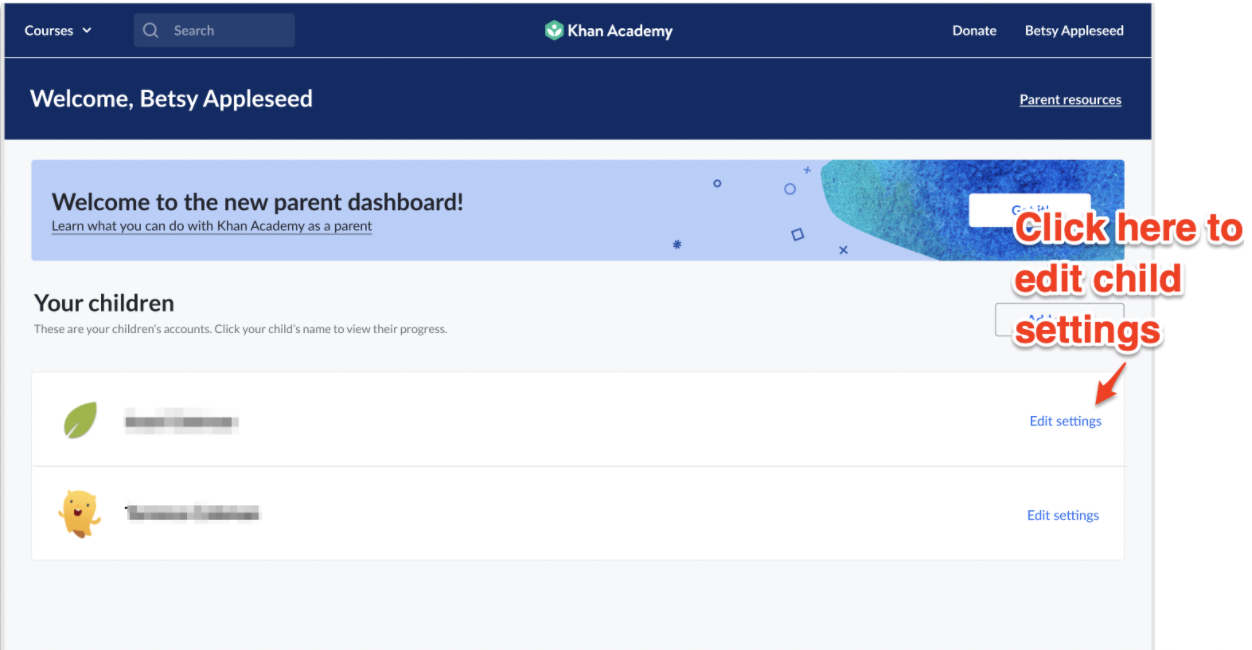 In your child's Settings, scroll down to Coaches and check the Can add other coaches box. Your changes should be automatically saved.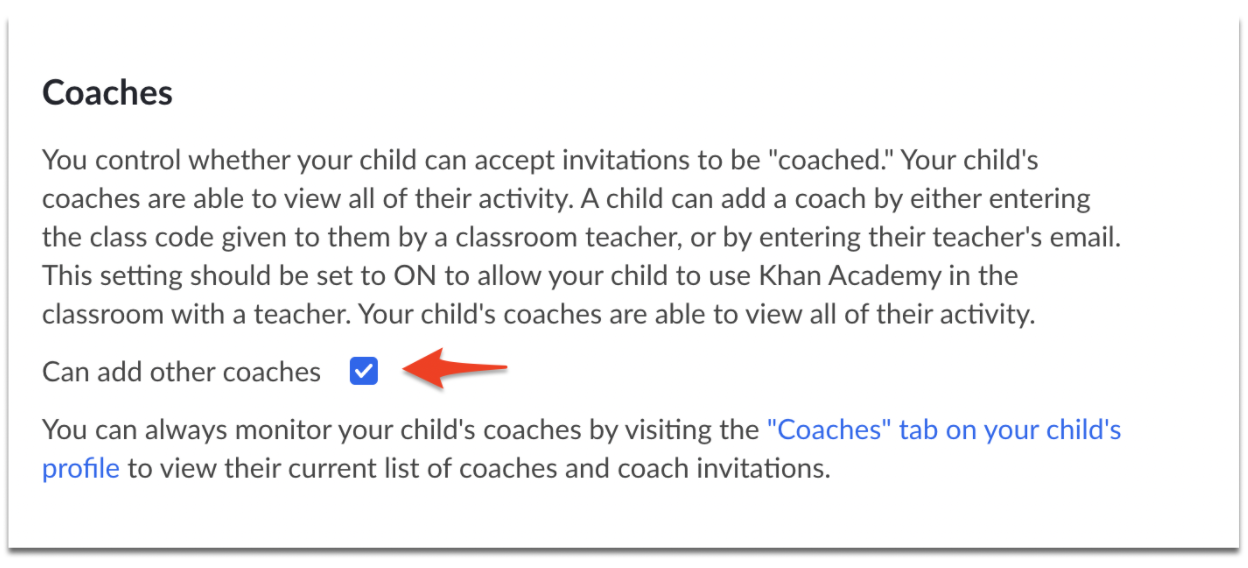 How to view and update your child's coaches
From your child's account, you can track your child's coaches, remove coaches, and help your child join a teacher's class. To do this, click your child's name from your Parent Dashboard and click the

Teachers

link.
See also: