How do I add or remove coaches on a child account?
Updated
Parents can choose to allow or disallow the addition of other coaches to their child's account (coaches can view a child's Khan Academy progress information). Additional coaches on child accounts are allowed by default in case your child's teacher, tutor, or another friend or family member is going to help coach them on Khan Academy. If you create an account for your child, you will have the option to disable this option upon creation or in your Child's Settings (see below).
To add a coach
Log in to your parent account and click your name at the top right. Choose Settings from the menu.
On your Settings page, scroll down to Child accounts and click the Settings button next to your child's username: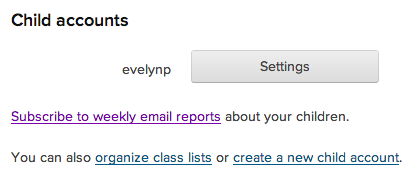 On your child's Settings, scroll down to Coaches and click Visit the Coaches tab on your child's profile.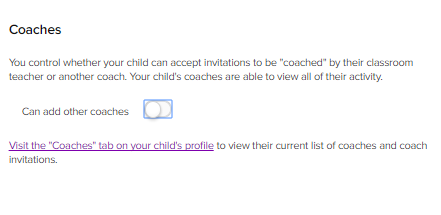 See also: