Why was my child's account deleted after 7 days?
Updated
Khan Academy allows children under 13 years old to create an account for themselves. While creating their accounts, these users will be asked to enter their parent's email address. Parents will then receive an email requesting they approve the child account.
In the meantime, the user will be able to create a username and password for their account and start using Khan Academy!
Parents must approve their child's account within 7 days or the child's account will be permanently deleted, as Khan Academy can't store personal information of users younger than 13 without parental approval. The 7-day grace period allows the child to start using Khan Academy and all its features until their parent approves their account.
If you think your email address was misspelled, or if you never received the email to approve your child's account, no need to worry! You can now update the email address directly from the child account Settings page.
Visit the Settings page, then click on Update under the Parent/Guardian email section. You'll be prompted to re-enter the email address. See below: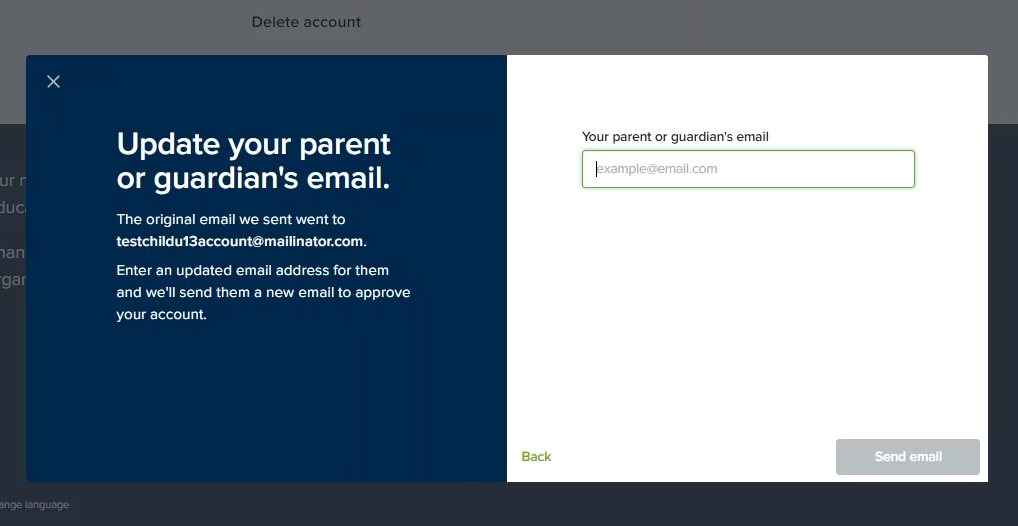 You'll be sent another email so that you can approve your child's account.