Which role should I use to log in to my Khan Academy Districts account in Clever?
Updated
If your district has granted you multiple Clever Roles, and one of those roles is "Teacher," that is always the Clever Role you should use when logging into Khan Academy Districts from Clever.
For more information about Clever Roles and their features, please refer to this Clever article.
Priority 1: Teachers
If your district has rostered classes for you, we assume this will be your main focus for this term, so you should always log in to Khan Academy from your Teacher dashboard on Clever. This is true regardless of what other roles you may have— Teacher will always be the role you use.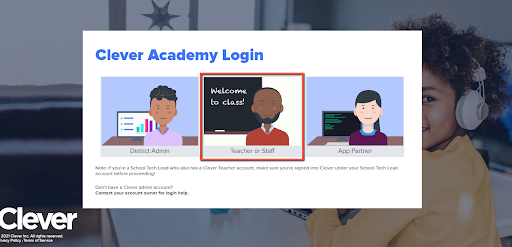 Priority 2: District Administrators
If you are not a Teacher with rostered classes, but are both a District Administrator on Clever and also a School Administrator, you should always log in from your District Admin dashboard. Logging in from your School Administrator role will result in an error (unless you are ONLY a School Administrator).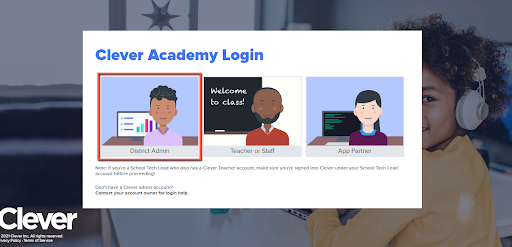 Note that you should use the "District admin log in" link from the Clever login page to access your Clever Admin account, as described in this Clever Help Center article.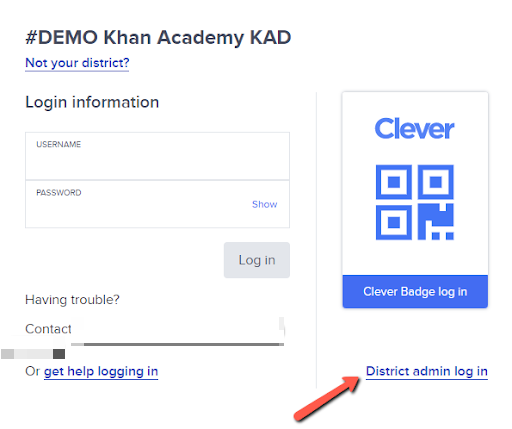 Please note that all Clever Roles are set by your district, and recent changes and updates should be reflected on your Khan Academy account on the next business day.
If you believe recent changes to your Clever access have not been reflected accordingly, or you're encountering issues logging in with your priority Clever Role described above, feel free to contact us by reporting a problem. We're here for you!