How can I access discussions under articles and videos?
Updated
Note: As of July 13th, 2022, the steps described in this article refer to the past Learner experience at Khan Academy.
If you're a US-based learner who is using Khan Academy to work on Math or Science at the direction of a teacher or tutor, you're probably working from the new Learner experience. For more information about it and the differences between both experiences, check out our post in the Support Community.
As learners, we have all been in the situation of finishing a lesson and not quite getting a hang of the topic. In these cases, it can be helpful to ask for clarification— it could be from a teacher, a tutor, a relative, or even a classmate.
If this is a situation you find yourself in on Khan Academy, you can access discussions to ask questions that might help you better understand the lessons you're working on.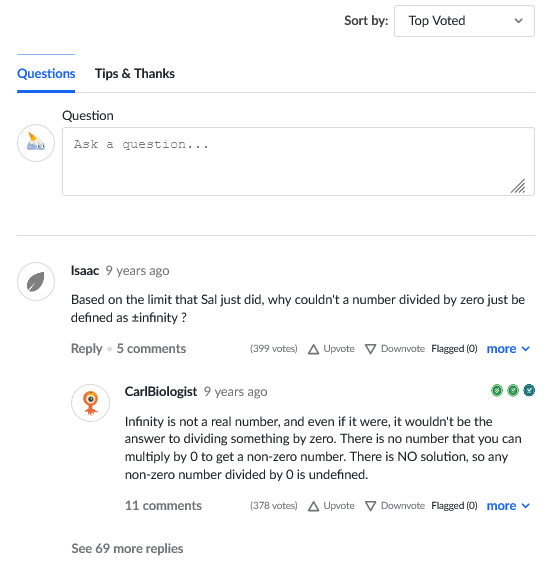 You can find these discussions under each article and video. To access them:
Once you've opened an article or video, click on its title (at the top of the pop-up).

You'll be redirected to a new page. This is known as the

lesson page

.

On the lesson page, scroll down to

Questions

|

Tips & Thanks

.

Under

Questions

, ask the question you have about the lesson you've just seen. (Note: Please be specific and add any timestamp that might help anyone better understand your question.)

Under Tips & Thanks, share a tip or offer feedback that lets the creator know what is working well.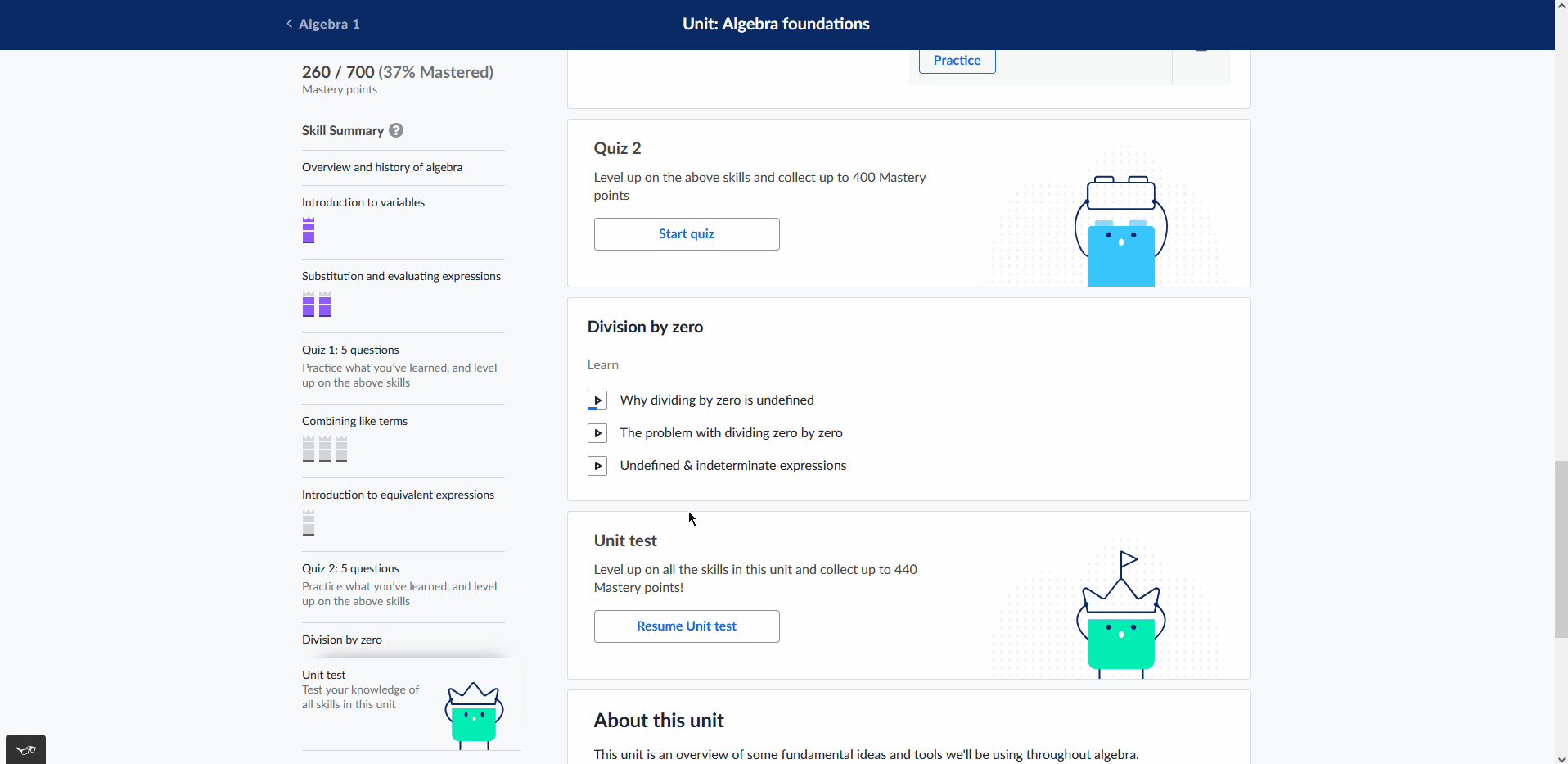 There are some limitations on who can participate in site discussions:
Discussions can only be accessed on the Khan Academy site.

This feature is not available from the mobile app.

You can only participate in discussions if you're age 13 or older.

For more information on how accounts for under-13 learners are different from regular accounts, check out

this article

.

You must have a verified email address connected with your account, and 5000 energy points.
If you need more help with using Khan Academy, you can search our Help Center or let us know by submitting a support request. We're happy to help!