How do students set up their Khan Academy District accounts?
Updated
Khan Academy and your district have partnered to create official, district-rostered accounts for teachers and students this year.
Share these steps with students to activate and access their district-rostered Khan Academy account:
Step 1: Go to Clever and select Khan Academy
Log into Clever as you normally would, with your school district username and password. Ask your teacher or school IT team member, if you can't log in to Clever. Select the Khan Academy tile in your Clever Portal (you may have to scroll down to find it).


If you have an existing Khan Academy account that is associated with your school email or has Clever credentials, after you click on the tile, you will be brought directly to your homepage. Welcome back to Khan Academy, you're done!
Step 2: Either create a new account or link an existing Khan Academy account.

Option A: if you're new to Khan Academy, clicking "Create a new account," will set up a district-rostered account for you immediately, and you will be taken to your learner dashboard.

Option B: select "Use my existing school account" if you have a Khan Academy school account. If you typically use Google Single Sign-on, select "Continue with Google," or you can enter your school email or username and password.
If you select "Continue with Google," you will be asked to confirm which account you want to use. Make sure that you select your school email account.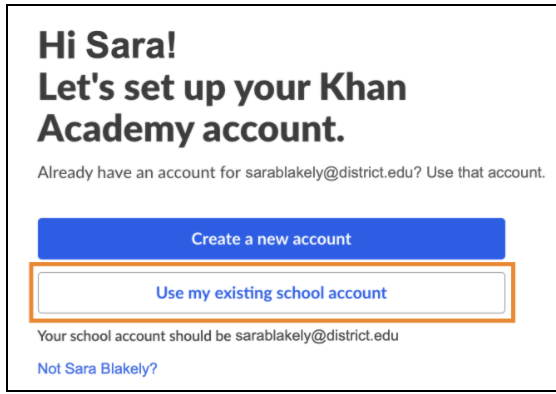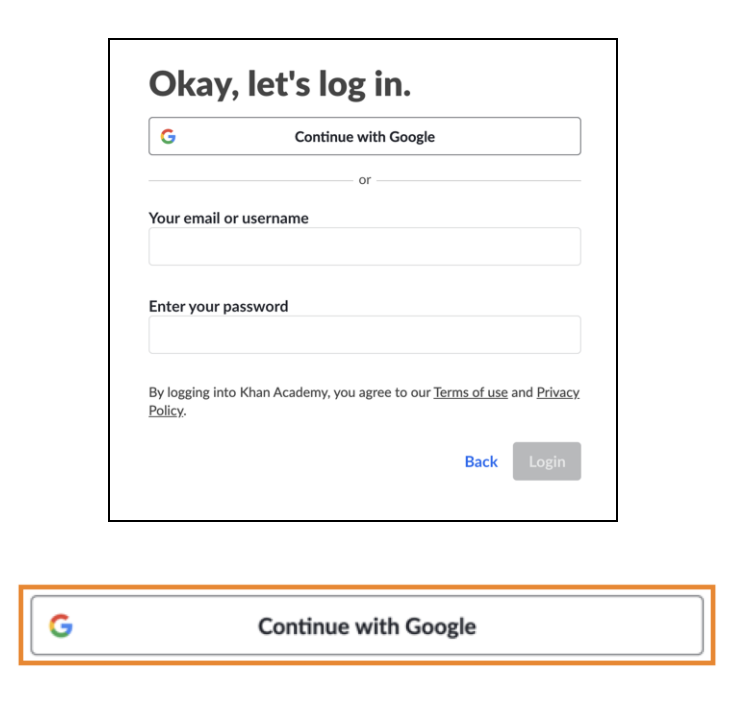 Step 3: View your dashboard and get started
Once you are logged in, you will see your class(es) and courses listed on the left-hand side of your dashboard.
Alternatively, you could set up your Khan Academy account with your teacher's class code:
You do not need a class code, however, if your teacher provides you with a code, you can set up your district account following this step:
Go to: khanacademy.org/join and enter the code your teacher provided (it will be 8 characters long). Once you enter the code, the rest of the steps are similar to the above instructions.