I want to link my school to my Khan Academy account. Why is my school not listed?
Updated
If you're not able to locate your school on the master list, it is likely that it is not yet included in the list of schools of the National Center for Education Statistics. We source our school data from the NCES list which is updated annually.
The last update available is from the 2020-2021 school year, so if your school's information has changed more recently (including name changes), those changes won't be reflected in our master list.
In the meantime, you can select "OTHER" as your school for any specified ZIP Code in the United States.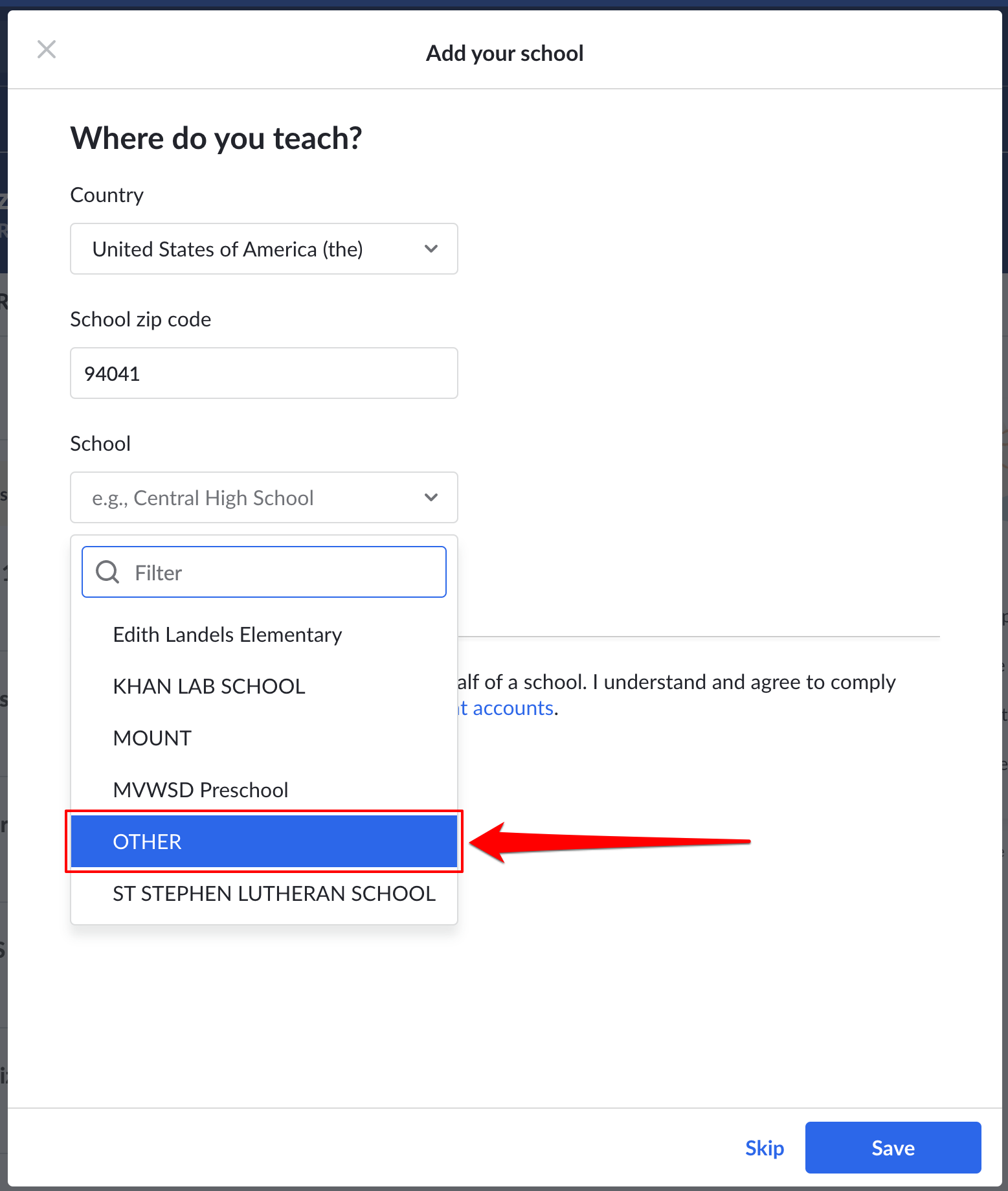 While we're unable to add or edit individual names, we encourage you to contact our support team and let us know what's missing so we can keep track of these discrepancies.
For more information about the "Add your school" pop-up, please read this article.