How to use Khan Academy Kids for distance learning
Updated
If you are seeking resource options with distance learning for your preschooler, kindergartener, or 1st grader, please read our tips below. We've included free supplemental, printable resources - plus how to get started with the Khan Academy Kids educational app.
Supplemental resources for parents
🗓Daily Schedules (for kids ages 2-7) ▶️ khan.co/KhanKids-DailySchedules
📝 Printable Activities & Worksheets ▶️ khan.co/KhanKids-Printables
📺 "Circle Time" Kids Activities on YouTube ▶️ khan.co/KhanKids-YouTube
🎨 Submit your photos, videos, and art ▶️ khan.co/KhanKids-SubmitYourArt
How to create a free account on Khan Academy Kids
Khan Academy Kids is a free, fun, educational app with thousands of activities and books for young children ages 2-7.
1. To get started, download the app onto your mobile device:
2. Open the app and click "Sign Up" to add a grown-up's email address.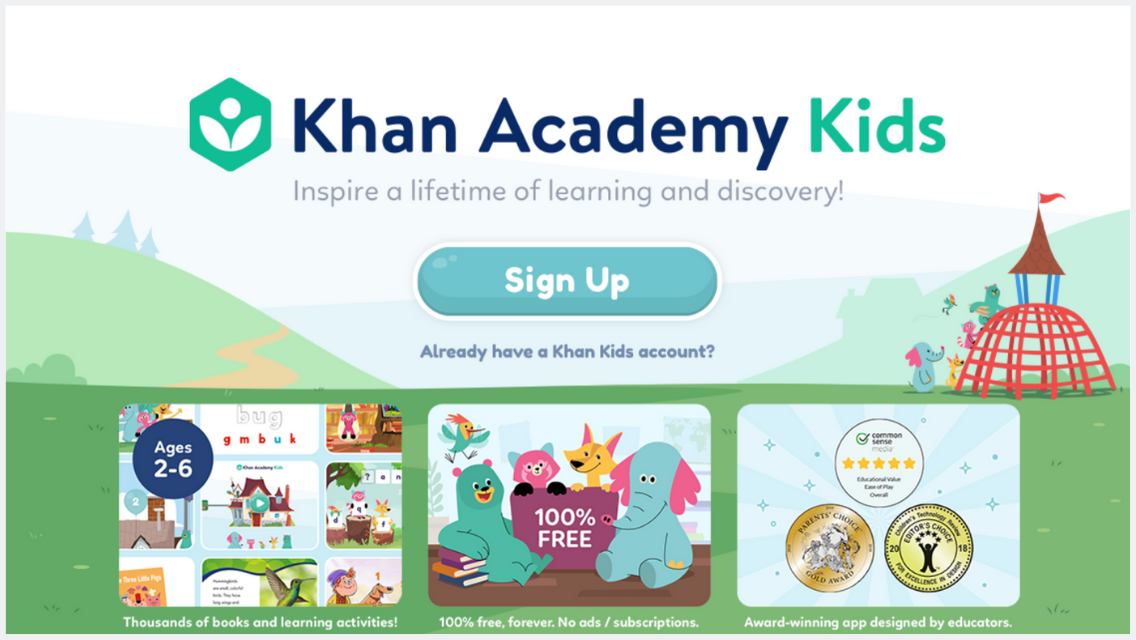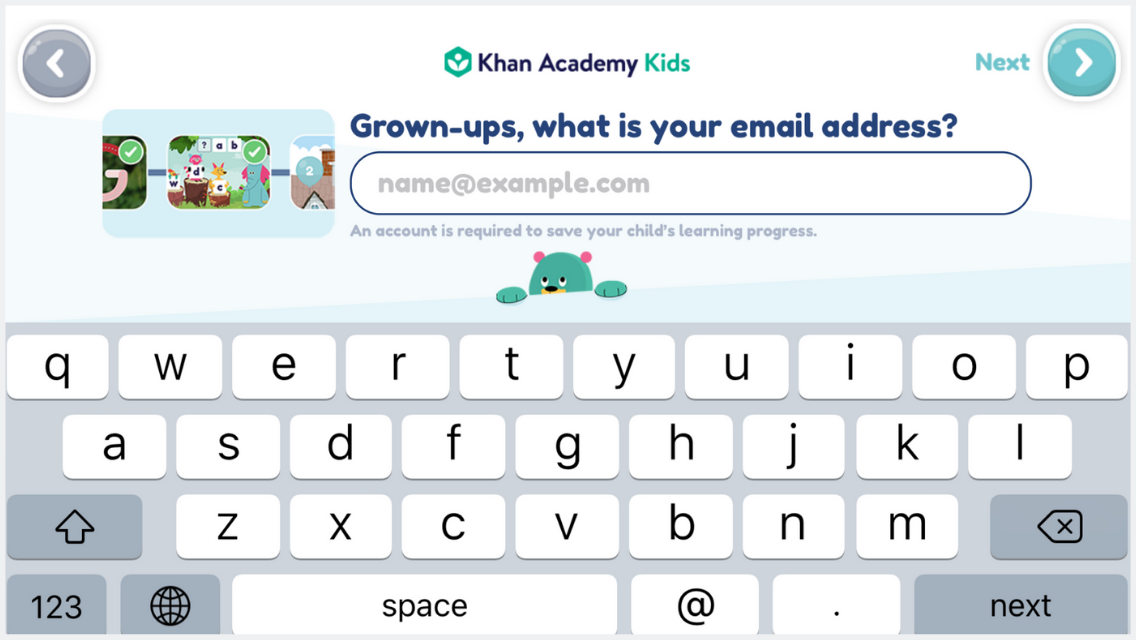 3. Check your email account for a message from welcome@khanacademykids.org. Tap the blue button on the verification email to activate your Khan Academy Kids account.
.
4. Input the child's name, age, and avatar to create a user profile. If you have more than one child, multiple user profiles can be added for each child.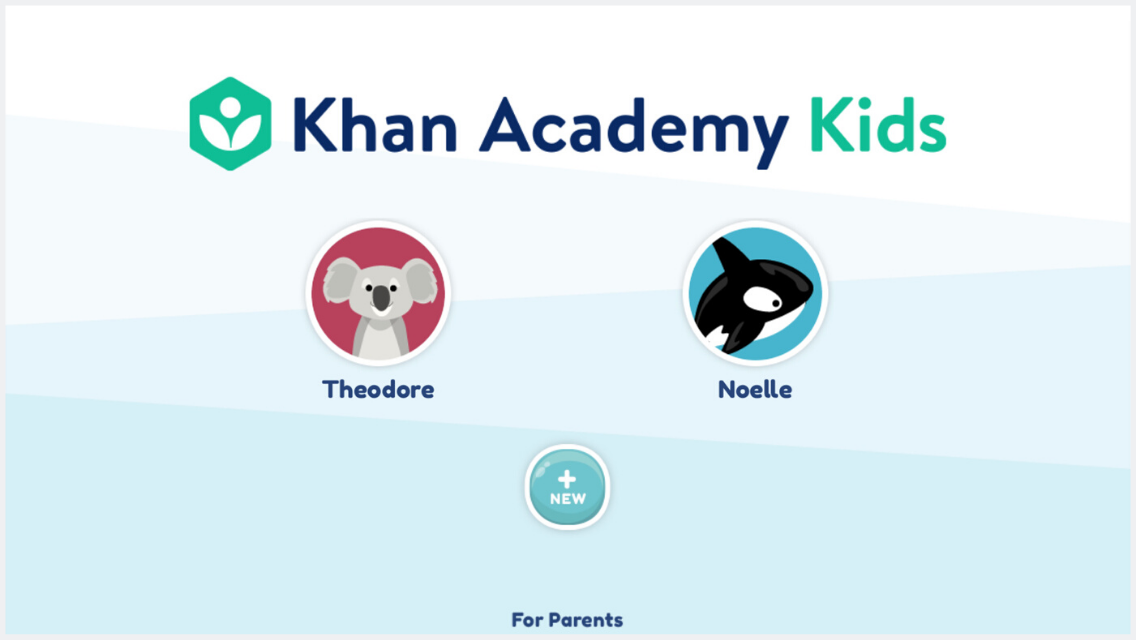 Start learning
Head to the Home screen inside the app to get started. There, you will see multiple options for learning:
Press the green play button on the house to start a personalized learning journey.

Press the library book in the upper left to self-select activities for skills practice.

Press the characters along the bottom to explore the Kids' Club.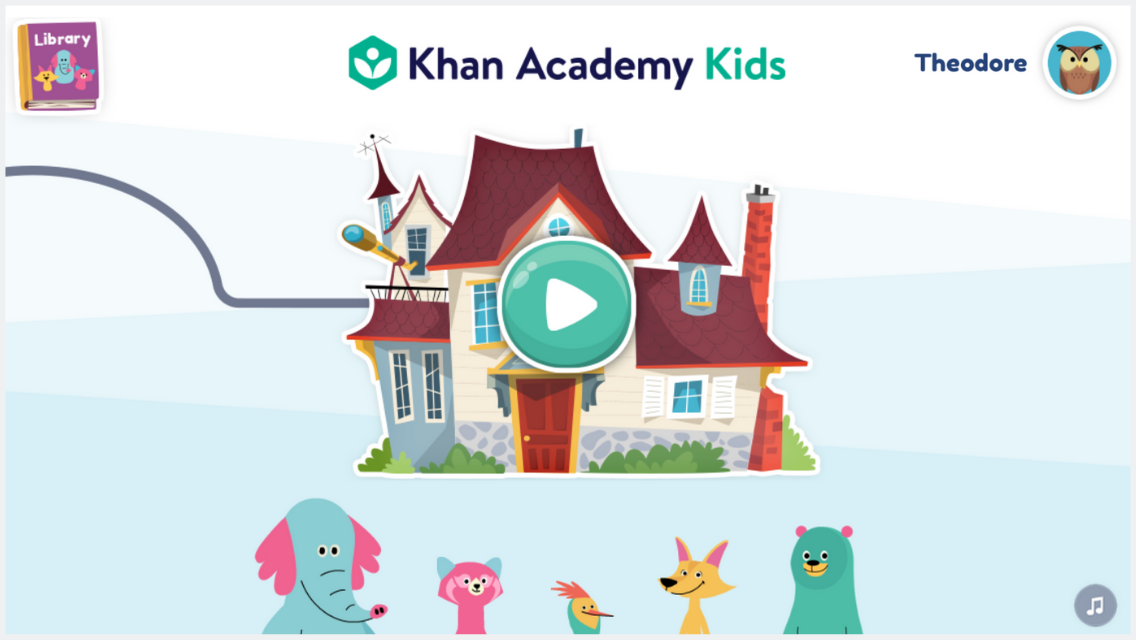 Tips to make learning from home easy and fun
📲Prep your device for learning
Ensure the device is charged and connected to the internet to access all of the activities in the app. In the event there is no internet, offline activities are available in the "Offline" and "Create" tabs of the app's Library. On some devices, Guided Access can be enabled to encourage focus and minimize distractions.
⏰Set time aside for independent learning
From the Home screen, tap the big green arrow to begin a personalized learning path. The Learning Path automatically cycles through topics like math, language arts, and social-emotional learning according to your child's progress. After completing the lessons, kids can choose a reward from the delivery truck. [Don't miss Sal Khan's suggestions for daily schedules while learning at home.]
🔢Practice specific skills
From the Library, select an area of focus. Choose from topics like letters, numbers, reading, or logic. Scroll down through subcategories to identify specific skill sets. For example, the 123 topic includes subcategories for counting, comparing numbers, addition, subtraction, and place value depending on grade level.
📚Choose books for reading time
Hundreds of books in the app's Library cover a range of content, including early readers, nonfiction nature books, interactive number books, and stories with social-emotional themes. All books are available in "Read to me" or "Read by myself" modes.
😄Practice healthy habits
Learning about saying hello, making friends, reading facial expressions, and getting dressed are all part of a healthy routine. During times of uncertainty, these lessons can be a great way to reinforce good daily habits. Access this content in the Logic+ section of the app's library for the preschool and kindergarten levels.
🎨Create artwork for a project or a friend
Create artwork in the app's library to engage in open-ended play and creative expression. Choose a coloring page or create a drawing. Enhance with colors, stickers, or even a voice!
👀Take a closer look inside Khan Academy Kids! ⤵️
Math
Language
Logic+
Books
✅ View Progress
In the app's Library, you can see which activities a child has completed. Colored checkmarks indicate a child's progress on a topic. Green, yellow, and red checkmarks indicate whether a topic is mastered, in progress, or still developing.
🧑‍🏫 Teacher Guide
Are you a teacher looking for learning options for your students? Please refer to our new Teacher Tools!
✉️Get in touch
For questions or suggestions about Khan Academy Kids, please reach out to our support team via email at khankids@khanacademy.org. Plus, keep in touch on Twitter, Instagram or Facebook for news and kid-friendly activity ideas from the Khan Academy Kids team.