What are Mastery Challenges?
Updated
Mastery Challenges are a way for you to review and practice skills you've previously learned in a course. It's also another way for you to level up or down in Mastery, in addition to taking Unit Tests and Course Challenges.
Mastery Challenges aren't always available; they are unlocked when:
You've reached the Familiar level on at least 3 skills

You've reached the Proficient level on at least 1 skill, and

It's been more than 12 hours since you last started a Mastery Challenge (or you've never started one).
Once unlocked, you can find Mastery Challenges on the main Course page of mastery-enabled courses.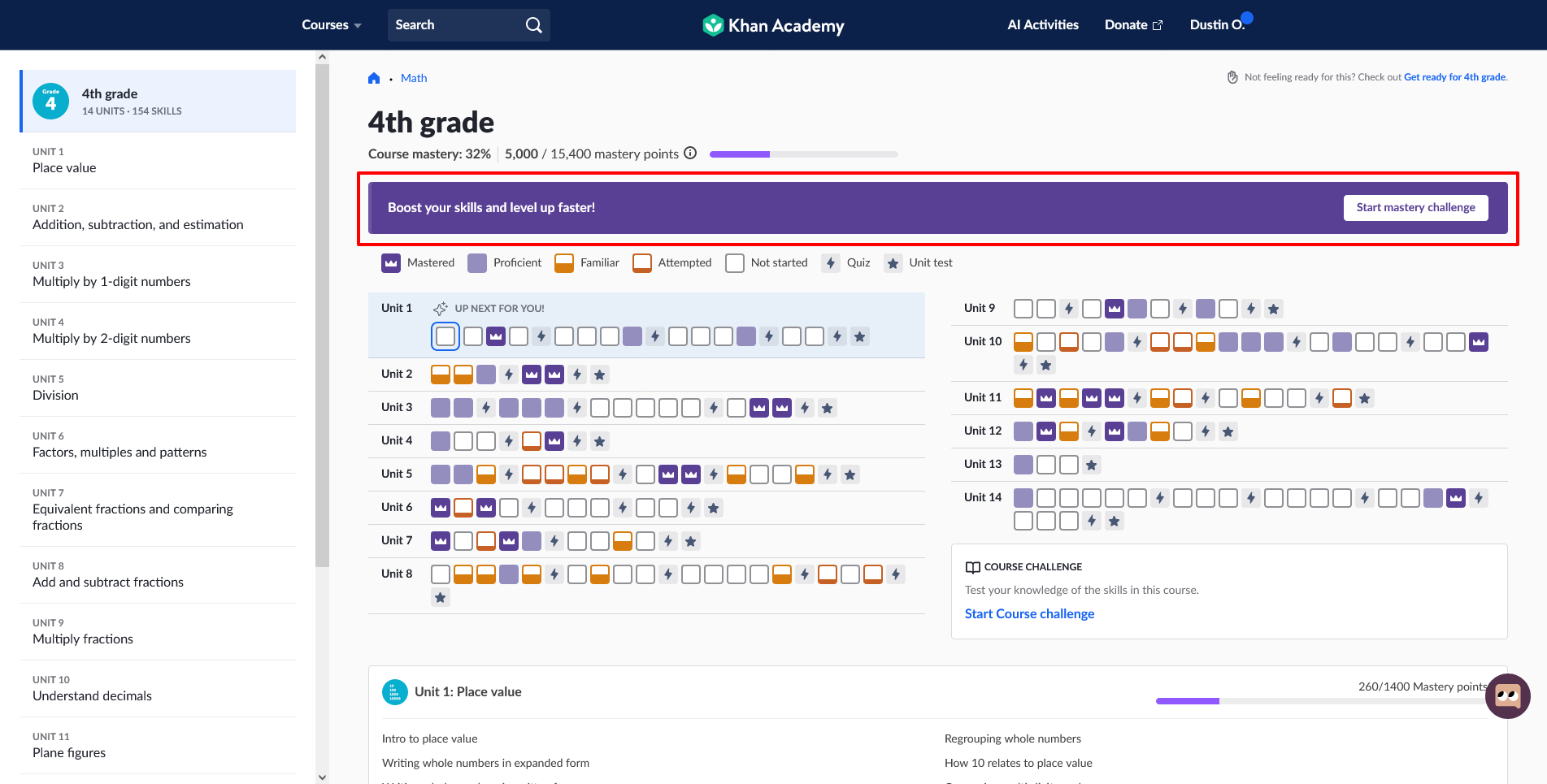 Note: Over time, we plan to introduce Mastery Challenges for all mastery-enabled courses. For now, however, Mastery Challenges are only available in Math courses.
Mastery Challenges always consist of 6 questions that review 3 skills. Mastery Challenges are personalized to you, reviewing skills that you've worked on across the entire course and devoting 2 questions to each skill:
If you answer both questions correctly, you'll level up in that skill.

If you answer both questions incorrectly, you'll level down in that skill.

If you answer 1 question correctly and 1 question incorrectly, your level in that skill remains the same.
Mastery Challenge questions are randomized, which means you won't necessarily answer both questions for each skill one after another.
You don't have to finish a Mastery Challenge in one sitting; once you start it, you have 12 hours to complete a Mastery Challenge or it will reset. You can also only complete one Mastery Challenge per 12-hour period.