Content Update: October 2019 (Chill out with ELA, AP US History, Art History, Khan for Educators, and more!) ❄️
Updated
October brought chillier temperatures, but we think it's the perfect weather for grabbing a cup of tea and settling into our new content! Below you'll find information on new content in English Language Arts, History, Art History, Khan for Educators, Math, Science. Onwards!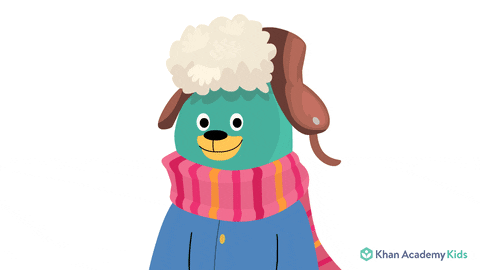 Image Caption: Kodi the bear, wearing a fuzzy hat, a striped scarf, and fuzzy mittens, is putting his hands up in celebration.
Arts and Humanities
English Language Arts Beta
We've already announced it, but we want to make sure that we include our ELA Beta course, which launched in October. For more information about the course and what a beta is, check out this article on the new course.
AP US History (Video and Articles)
Europe 1300-1600 (Article)
Special Topics in Art History: Seeing America (Art that brings American history to life) (Videos)
Khan for Educators
Khan for Educators (India) (Videos)
Math
Class 10 Math (India) (Video)
Science
Class 10 Biology (India) (Videos and Exercises)
Class 10 Chemistry (India) (Videos and Exercises)