Update: Khan Academy Mobile App 6.4.0 - Pick Your Language and Region with Ease
Updated
Now that the latest version of our Khan Academy app is available to all users on iOS and Android, we wanted to give you the scoop on the new features.
Choose Your Primary Language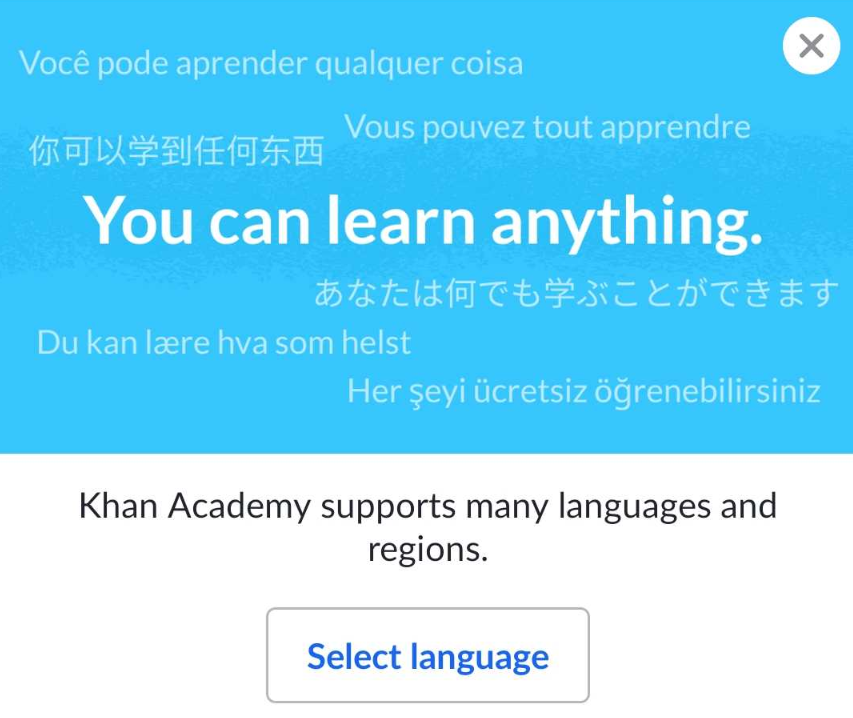 Having multiple, readily available language options in our Khan Academy mobile app is one of our top community requests, and we're excited that it's now possible. You can choose to use Khan Academy in:

Bulgarian

Chinese (simplified)

English

French

German

Indonesian

Norwegian

Polish

Portuguese (Brazil)

Portuguese (Portugal)

Spanish

Turkish

and more to come!
If you'd like more information, check out our articles on how to change your primary language in the Khan Academy app or see a full list of languages the Khan Academy site as a whole is available in.
Choose Your Region
In prior versions of the Khan Academy app, the region was automatically selected by the app based on your location. With the latest version of the Khan Academy app, you can now select the region that best matches your learning goals.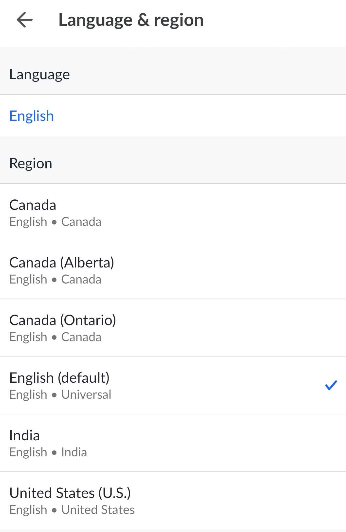 For more information on what's affected when you change your region, see our article on changing your region in the Khan Academy mobile app.