How do I use my Admin SAT practice reports?
Updated
The Admin SAT practice reports are available for administrators who are part of Khan Academy Districts, giving district and school leaders insight on time spent on Official SAT Practice, broken out by school, grade, or teacher.
To find your reports, log into your District Admin account and go to Admin Reports.
Once in your Admin Reports, click on the SAT dropdown menu. From here, you can see total SAT practice hours, hours spent practicing SAT Math, and hours spent practicing SAT Reading and Writing.
You can view SAT reports by School: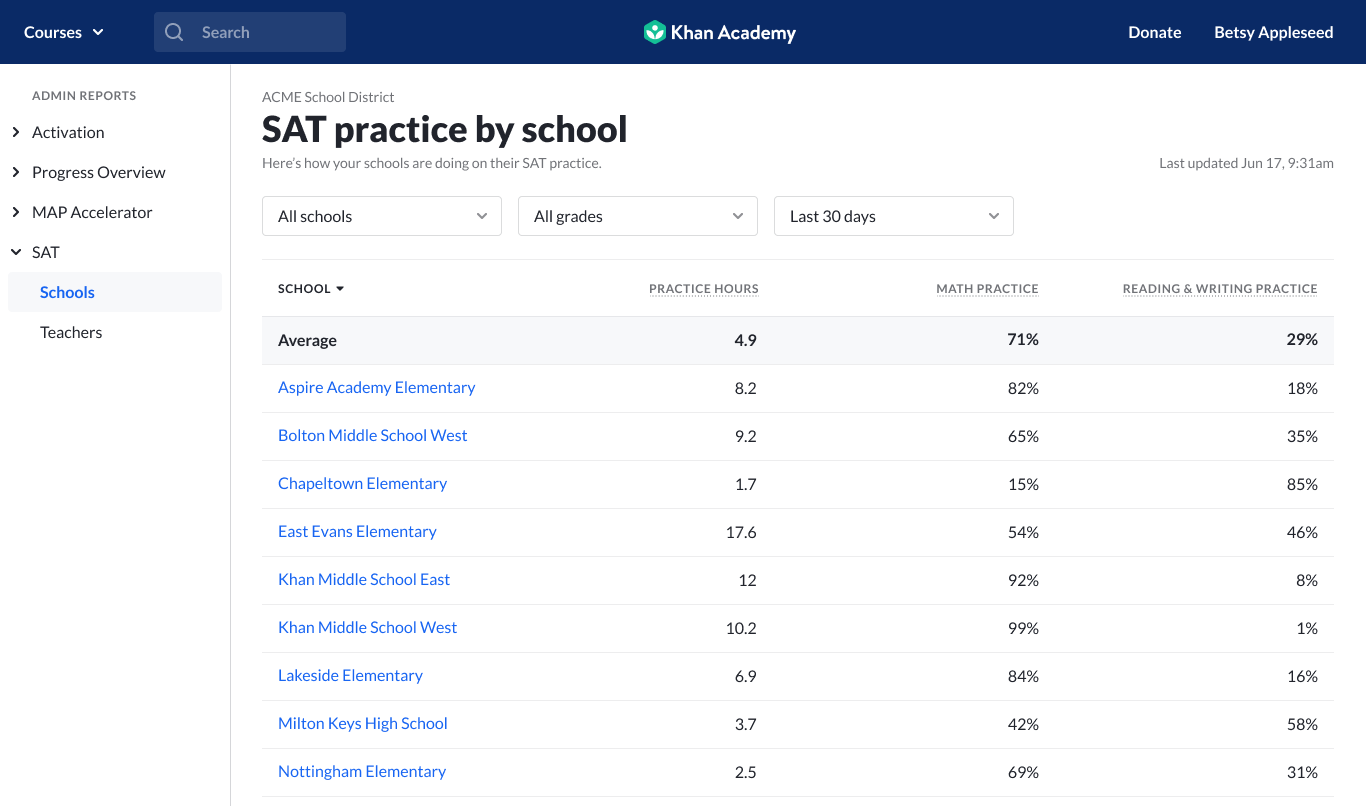 Or by Teachers: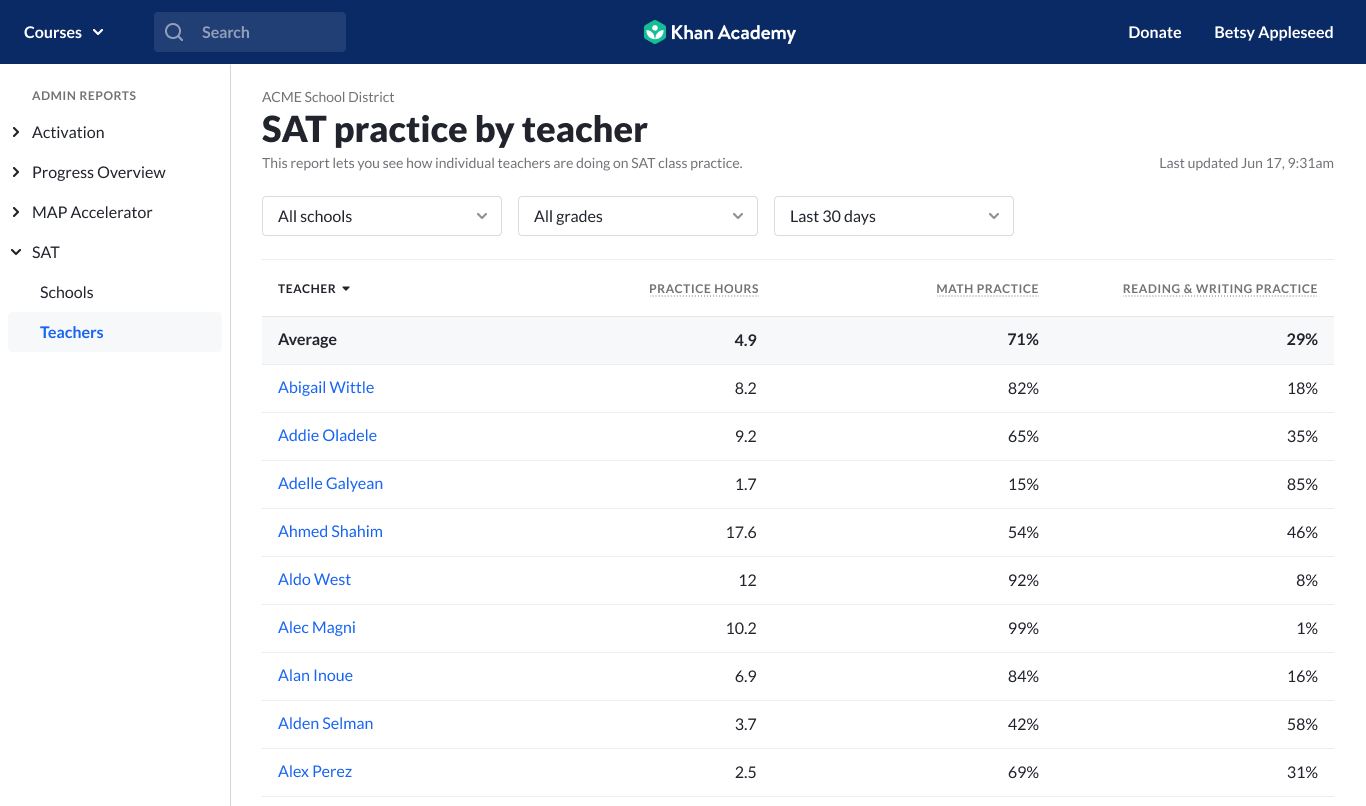 You can filter each report further by school, grade, and date:

The time on the report is also broken out in percent math and percent ELA, so administrators can easily grasp which area is getting the most focus.
To look at a specific class's progress, click on a teacher's name, and then select a class to view: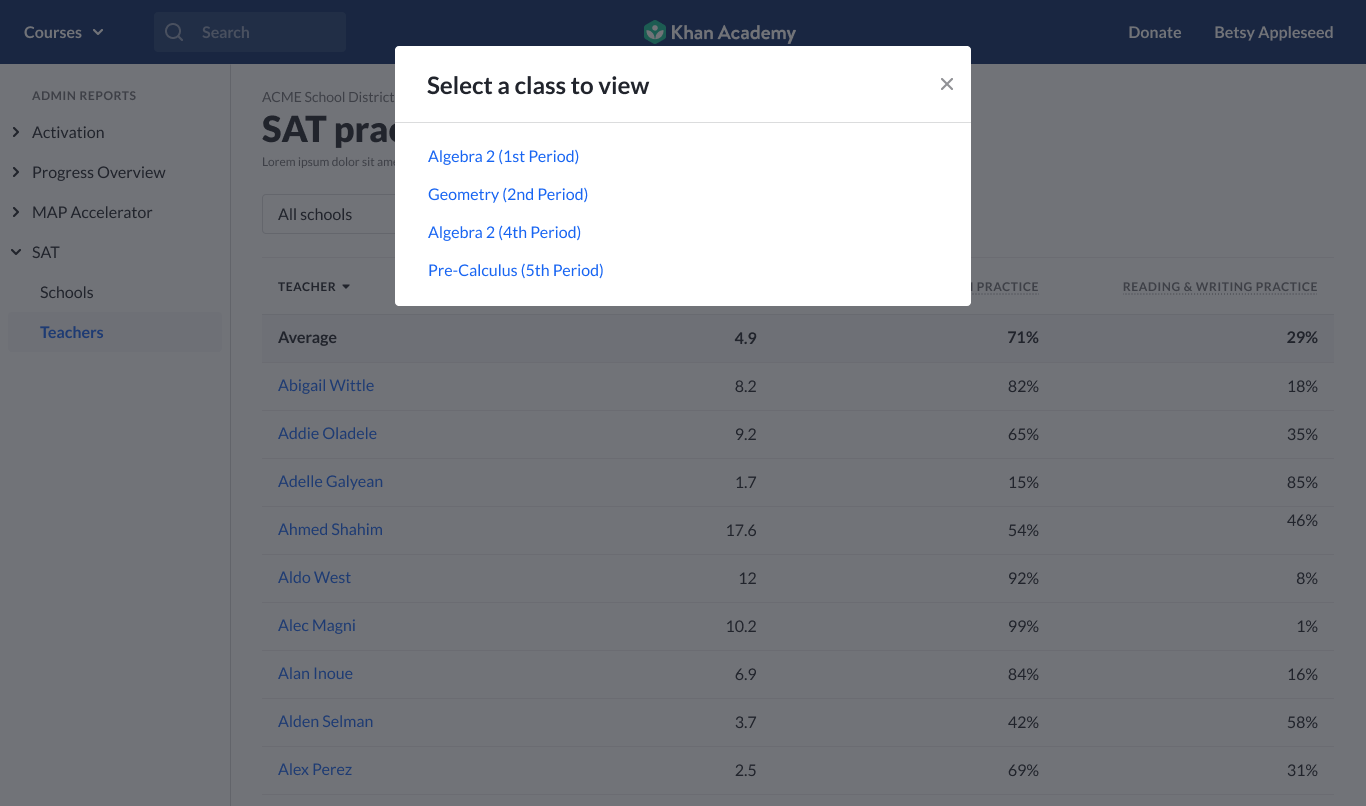 This will open the Class View, where you can see detailed SAT practice activity, such as time practiced, personal question goals, practiced questions, recommended questions, and other questions.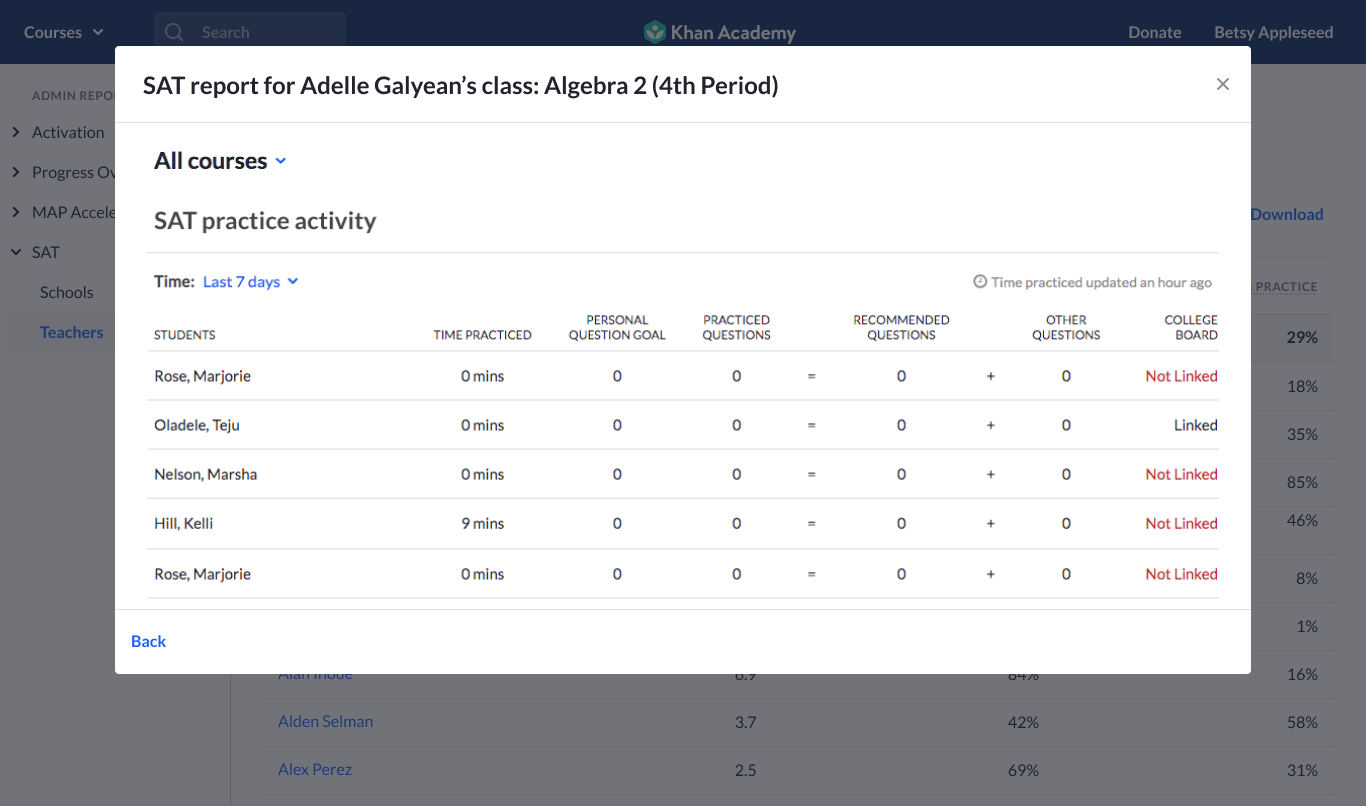 Note: District Administrator reports now use a weighted average for all their reports instead of a row average. This means that Districts will see the same average row for the same date/school filters regardless of which pivot (by school, by grade, or by teacher) report they view.