If a student does not have MAP scores, what placement should I assign?
Updated
If your students do not have MAP scores, we recommend starting with the approximate grade level and adjusting as you get to know your students better.
If you have other diagnostic data (e.g., from an in-class assessment or information from previous teachers), you may choose to start students above or below grade level.
You can adjust student placement at any time by clicking on an individual student's name in the Placement report on the left-hand navigation.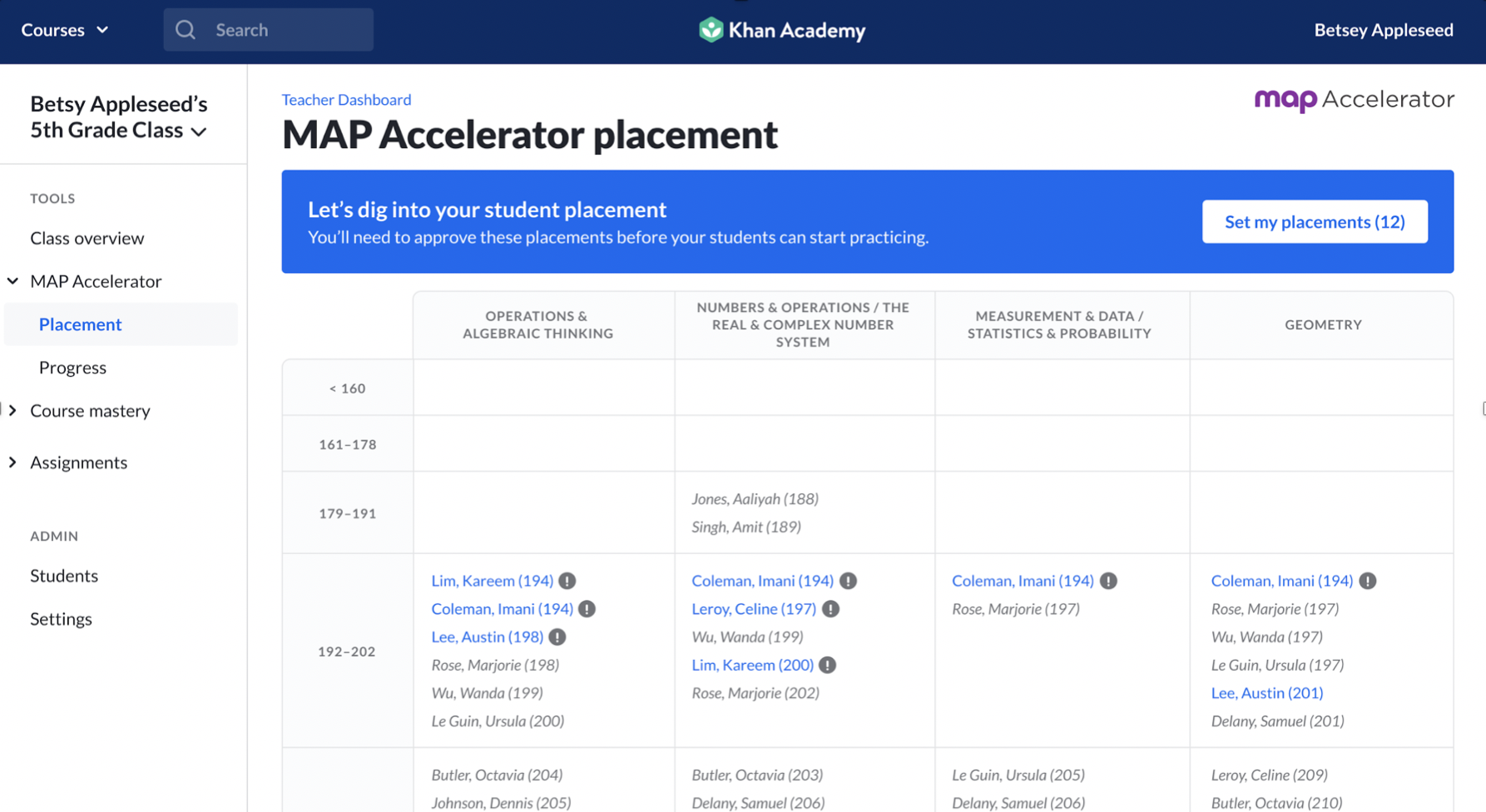 Here is how the student placements look like: