How do I use my MAP Placement report?
Updated
The MAP Placement report shows teachers the Khan Academy-recommended RIT ranges for students to work on based on their most recent MAP Growth scores. In this report, students whose names appear in blue have activated their accounts, and students whose names are in gray have not (you can resend activation emails from the Students tab in your Admin section).
Raw scores appear in parentheses next to each student's name, and the report groups students based on their MAP RIT ranges. Clicking on an activated student's name will take you to their individual student report.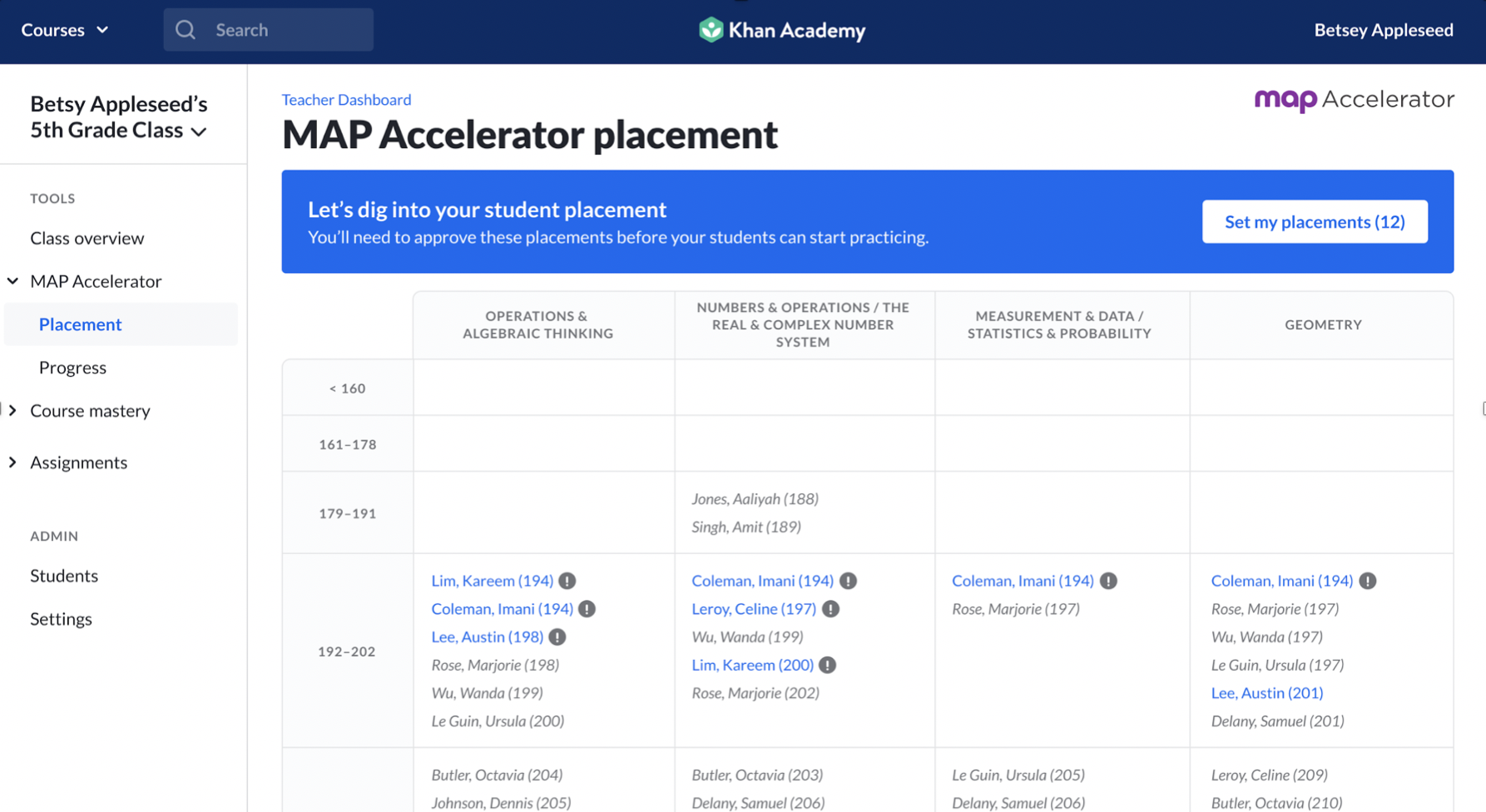 From the Placement report, teachers can choose to adjust goals based on their personal knowledge of students' levels or can opt to accept all recommendations set by Khan Academy by clicking on the "Set my placements" button in the blue banner at the top of the page. As new students activate, the banner will reappear to prompt you to set their placements as well.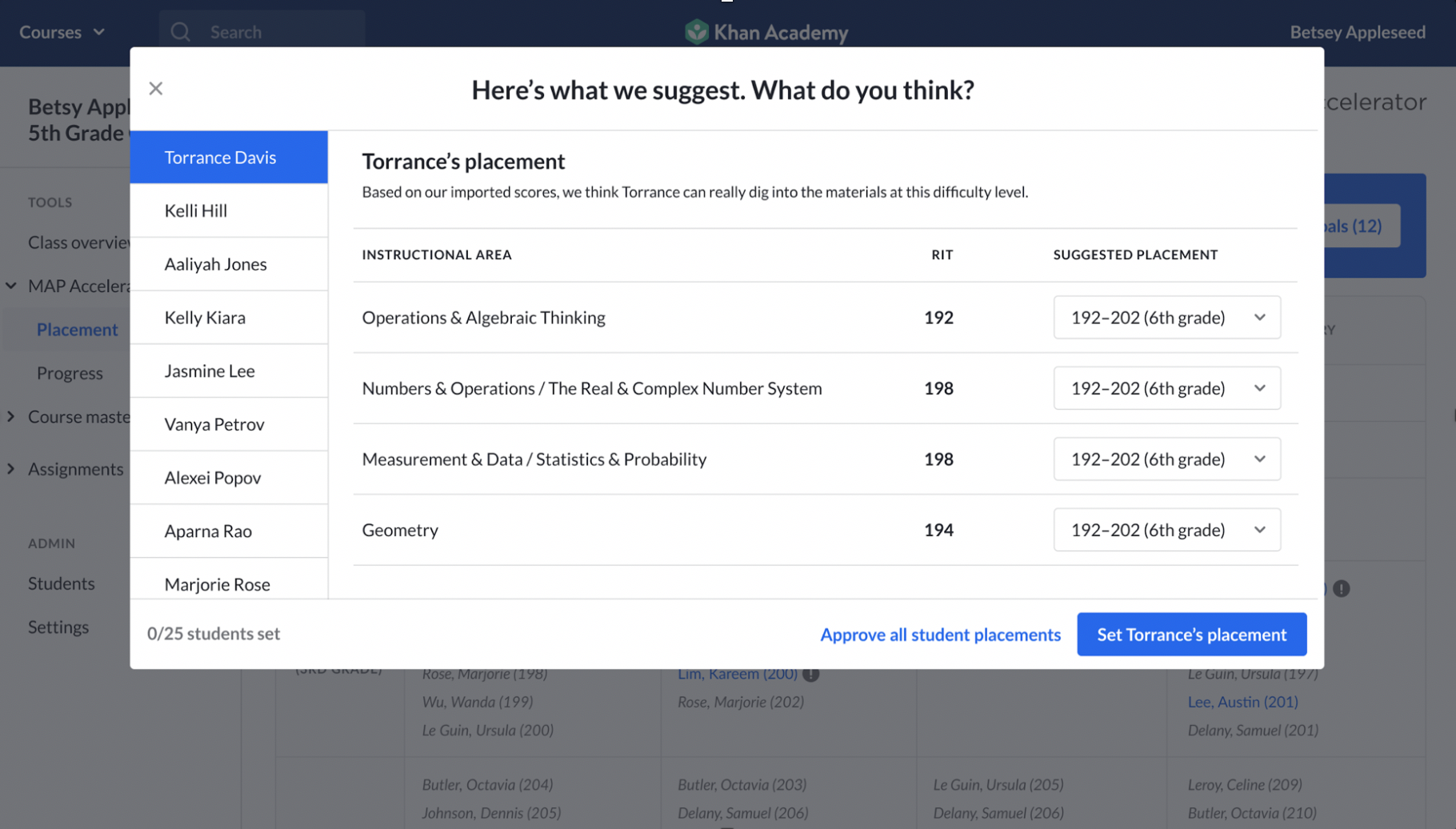 You can adjust student placement at any time by clicking on an individual student's name.