How do I know whether my student accounts have been activated?
Updated
Once you have activated your teacher account, your students will receive emails to activate their accounts as well.
To view students who have activated:
1) select Students from the left-hand navigation on your teacher dashboard
2) review the status of individual students.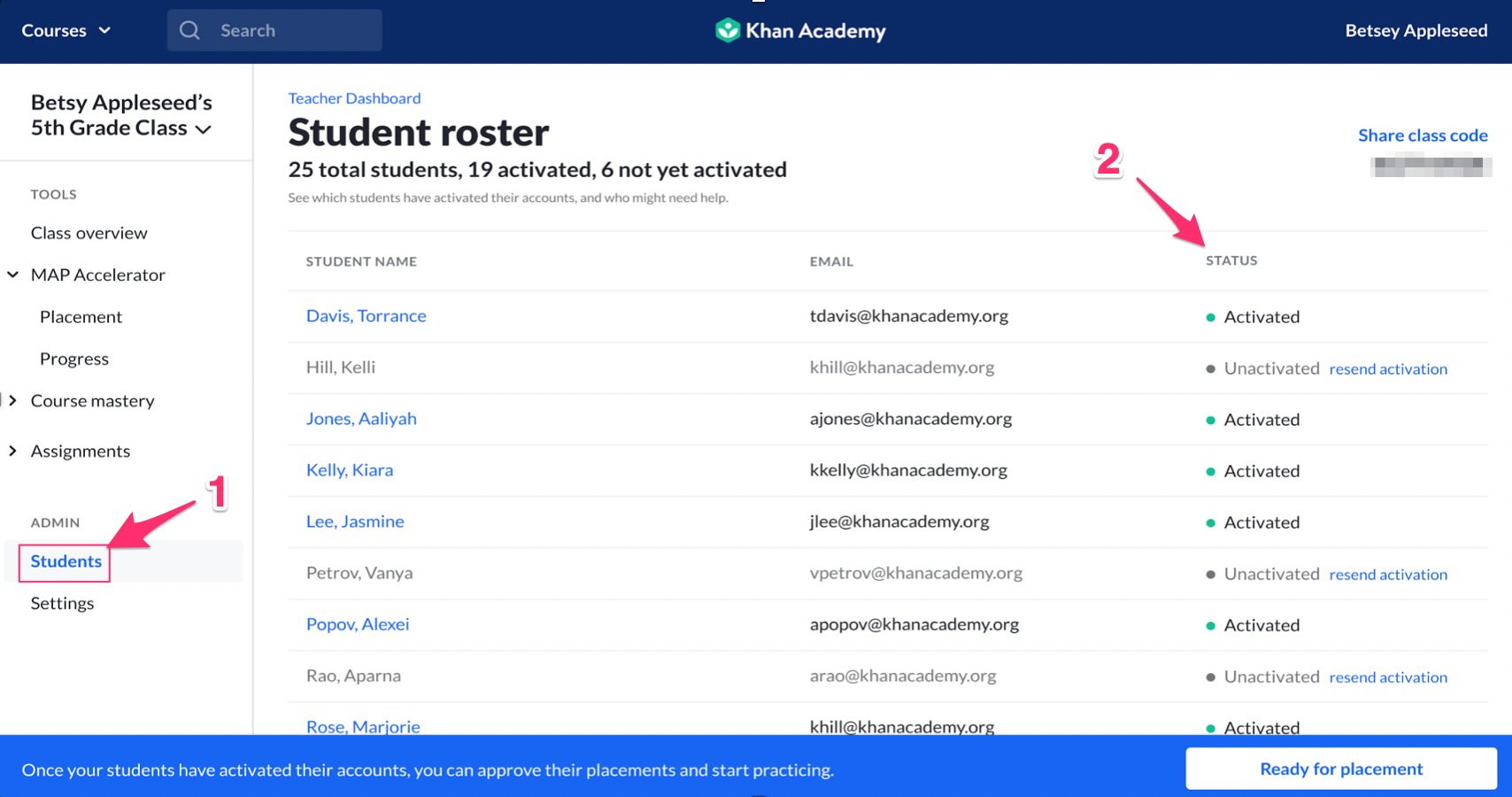 From here, you will also have the option to resend an activation email. If students are not receiving the email, you can have them join your class using the class code on this page.