What is Khan Academy Districts?
Updated
Khan Academy Districts partners get the support, tools, and data to build deep, strong implementations that make a difference in student learning.
The benefits and offerings of being a Khan Academy Districts partner are outlined below:
Professional Learning Tailored to Your District's Needs
District Success Managers work closely with districts to learn their goals and needs.

Then, they and the Professional Learning team plan an implementation that works to support the district every step of the way.

Below is a sample Professional Learning Plan:
Comprehensive School and District-level reporting
Helps school and district leaders quickly track usage and monitor student progress

Analytics target both the forest and the trees, providing clear trends and insights alongside access to detailed data by district, school, grade, classroom, and student.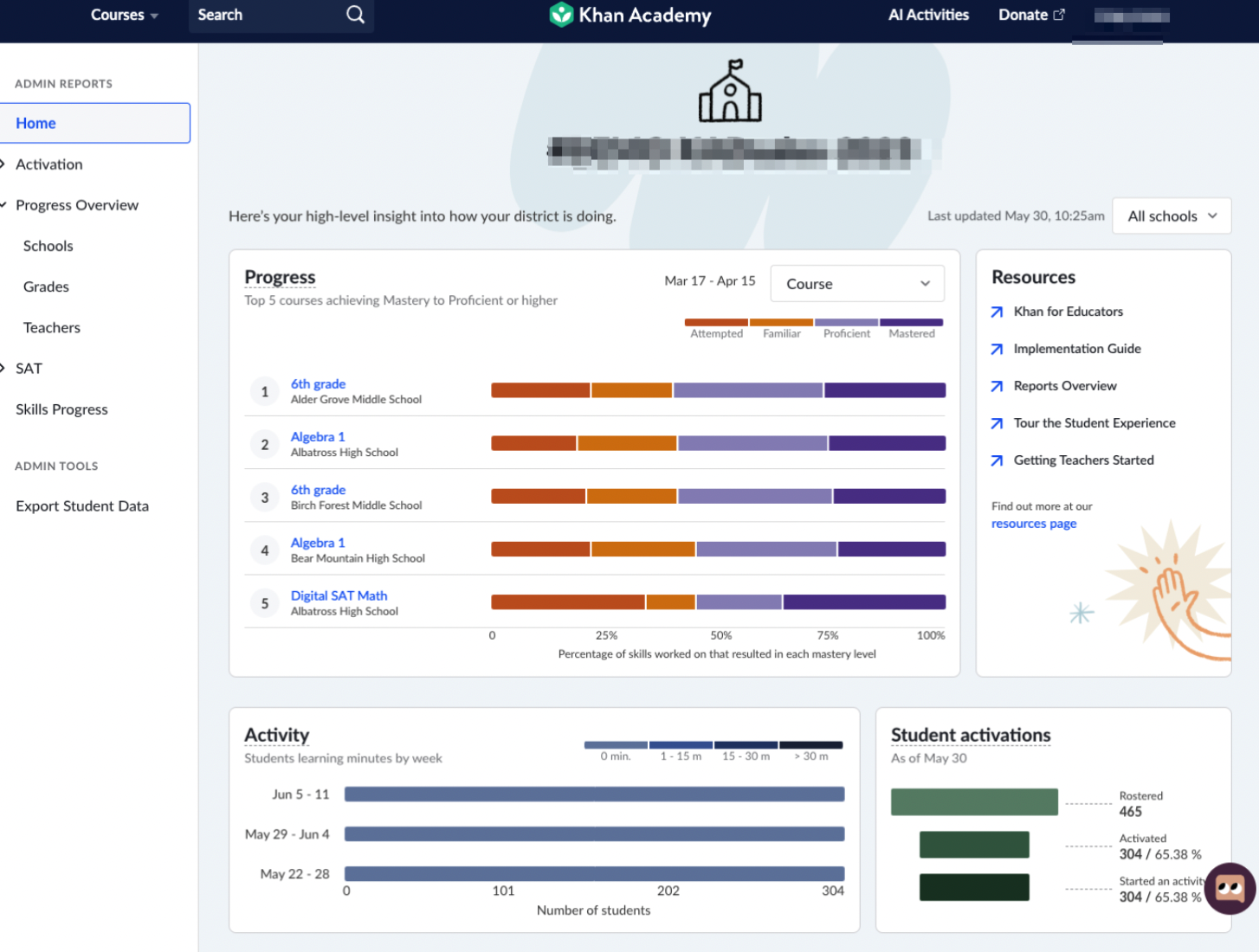 Automated Rostering alleviates Teacher Workload
Advanced rostering integration with Clever and ClassLink automatically creates stable, secure accounts for all teachers and students, saving time for teachers and ensuring that student progress can be reliably measured.
Additional Implementation Resources:
Access to Mastery Tower, a gamified learning experience to help engage students
Co-teaching rostering option, so classrooms with multiple teachers have increased visibility to support students
These offerings, along with more details about them can be found on the Khan Academy Districts Website and the Khan Academy Districts Brochure.