Why was the Practice Tab Removed?
Updated
What was the Practice Tab?
For each course, Khan Academy used to have a Practice, Explore, and Missions tab. Some users found these tabs confusing, and the content in the Practice tab specifically was available on other parts of the site. 
Reasons for removal
All of the functions that were available through the Practice tab are also available on Course and Unit pages (see the Accessing material section below). No practice exercises were removed from Khan Academy; the only difference is where they are shown on the site.

We wanted to show practice exercises side-by-side with the videos and articles that would help students engage with the material. We especially hope that this format will support students who are struggling and may want to view those video or articles as they attempt the exercises.

We noticed that many folks were struggling to figure out how to get started on the site. Often, when someone landed on a Course page, the multiple tabs on that page made it difficult to understand where they should begin.

Less than 1% of learners on Khan Academy were using the Practice tab, which indicated that many people did not find this tab helpful or easy to use. 
Accessing material from the old Practice tab
You can access all of the material from the Practice tab, and can choose what material you'd like to work on, directly from any Course or Unit page.
Note: If you are looking for Missions, the option to access a course's mission is available on the Course page as well (see the first screenshot below).
Instructions on how to find the material from the old Practice tab
Click on the Course drop-down on the top-left corner of the site and select any course. From the Course page, you can view the units for that course, the material within those units, and can access Missions.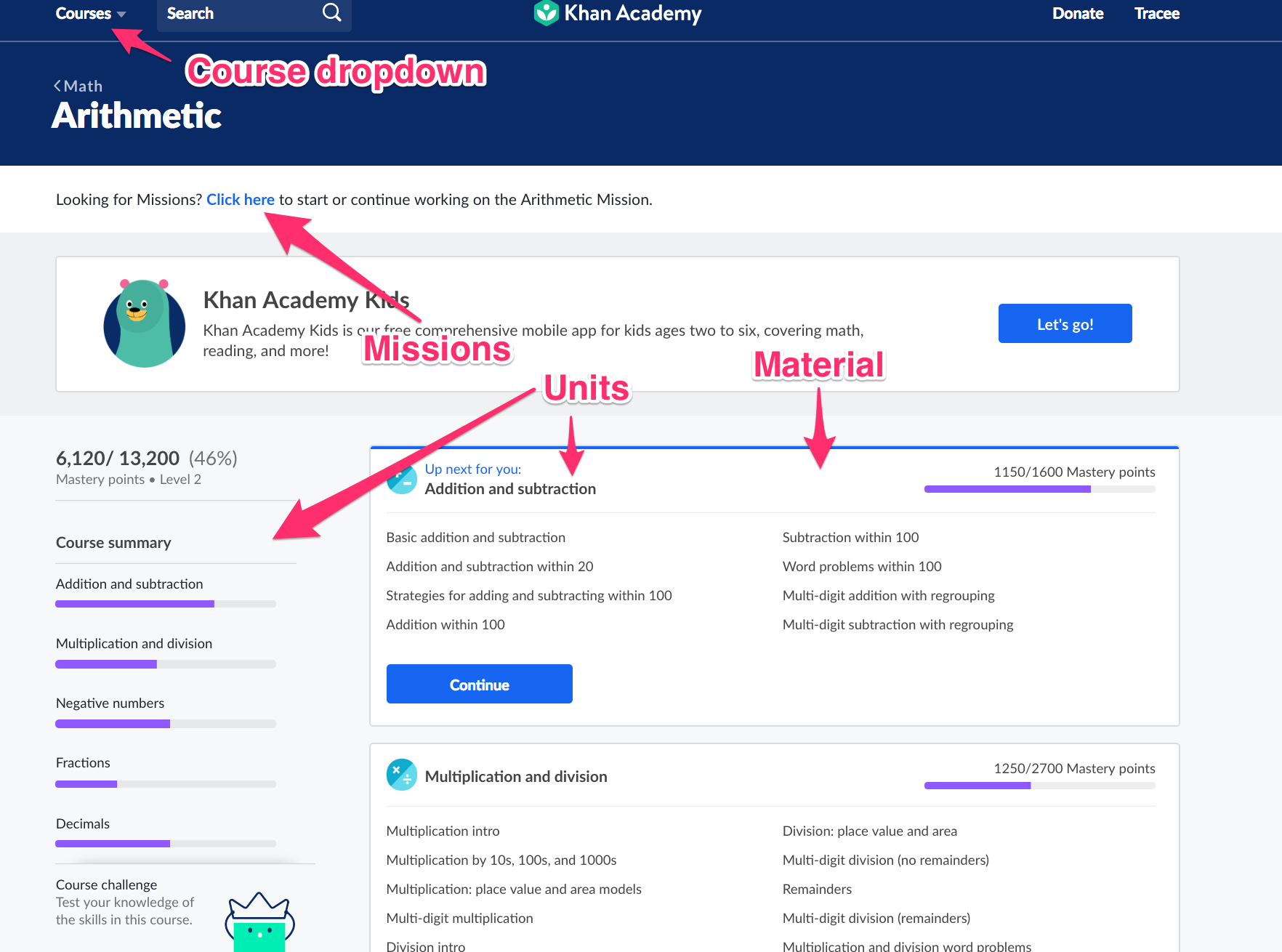 From the Unit page (the second screenshot below shows a Unit page), you'll see a Practice column on the right. This column shows all of the exercises available for the skill or lesson (in the example below, the skill / lesson is Basic Addition and Subtraction). On the far left are other skills within the unit.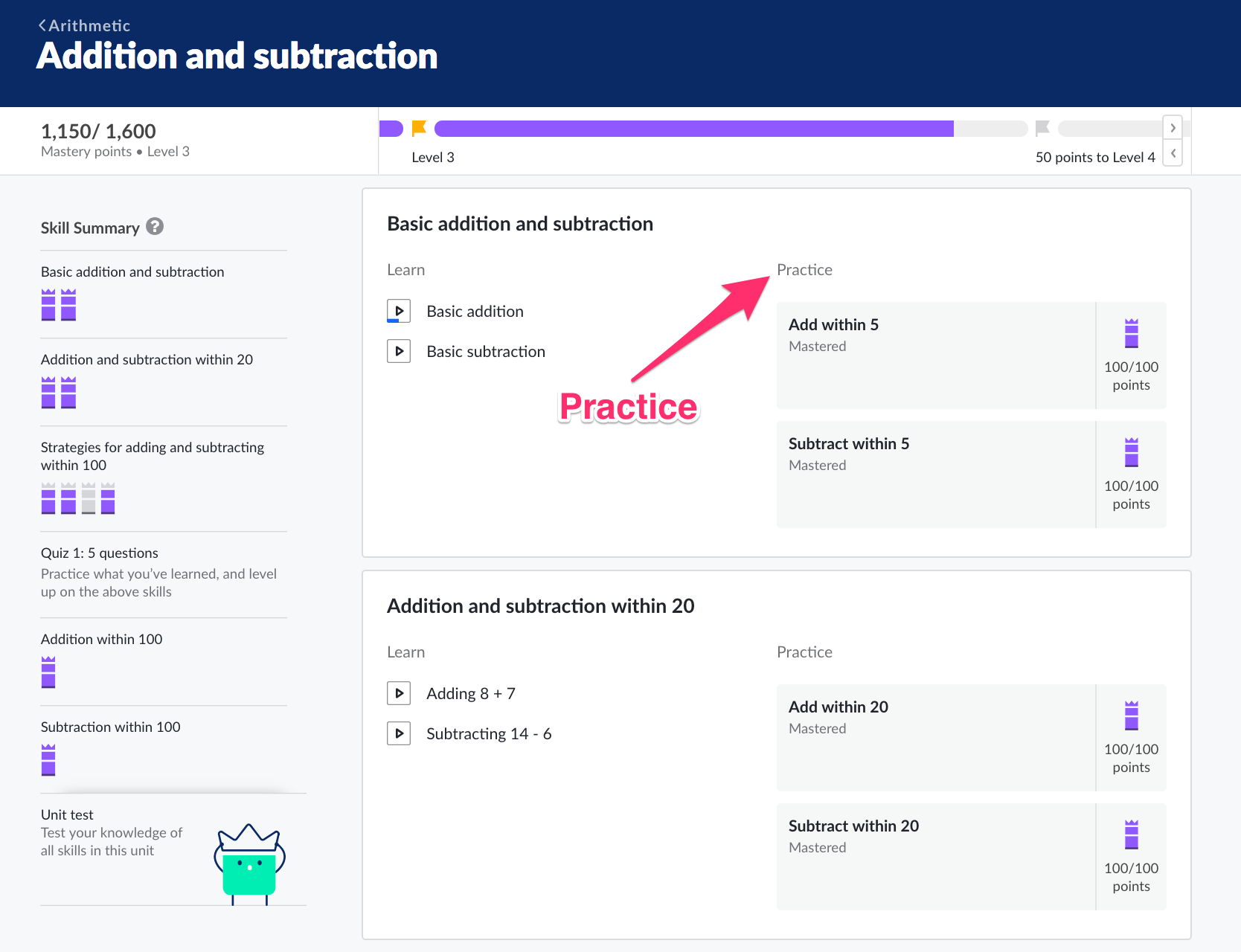 With all this in mind, we do recognize that this tab was useful to some, though. If there is a specific action that you used to perform on the Practice tab, or a way that you used the Practice tab that you are no longer able to find a process for, please write to us with details about your issue and we will be happy guide you in a helpful direction! You can file a ticket for this here.
We hope this helps, and as always, we'd love to hear any feedback you have!