Why am I getting all of my children's points when they add me as a parent or coach?
Updated
This commonly happens when children, or students, log into Khan Academy with the email address that was used to set up their accounts, which is usually the email address that's associated with a parent, or teacher account. To receive points and other credit for their learning, they'll need to log out of your account and into their own accounts. Here are step-by-step instructions:
Click your name at the top right of your screen.

Click log out.
Click log in at the top right.
Your children can then log in using their personal usernames and passwords.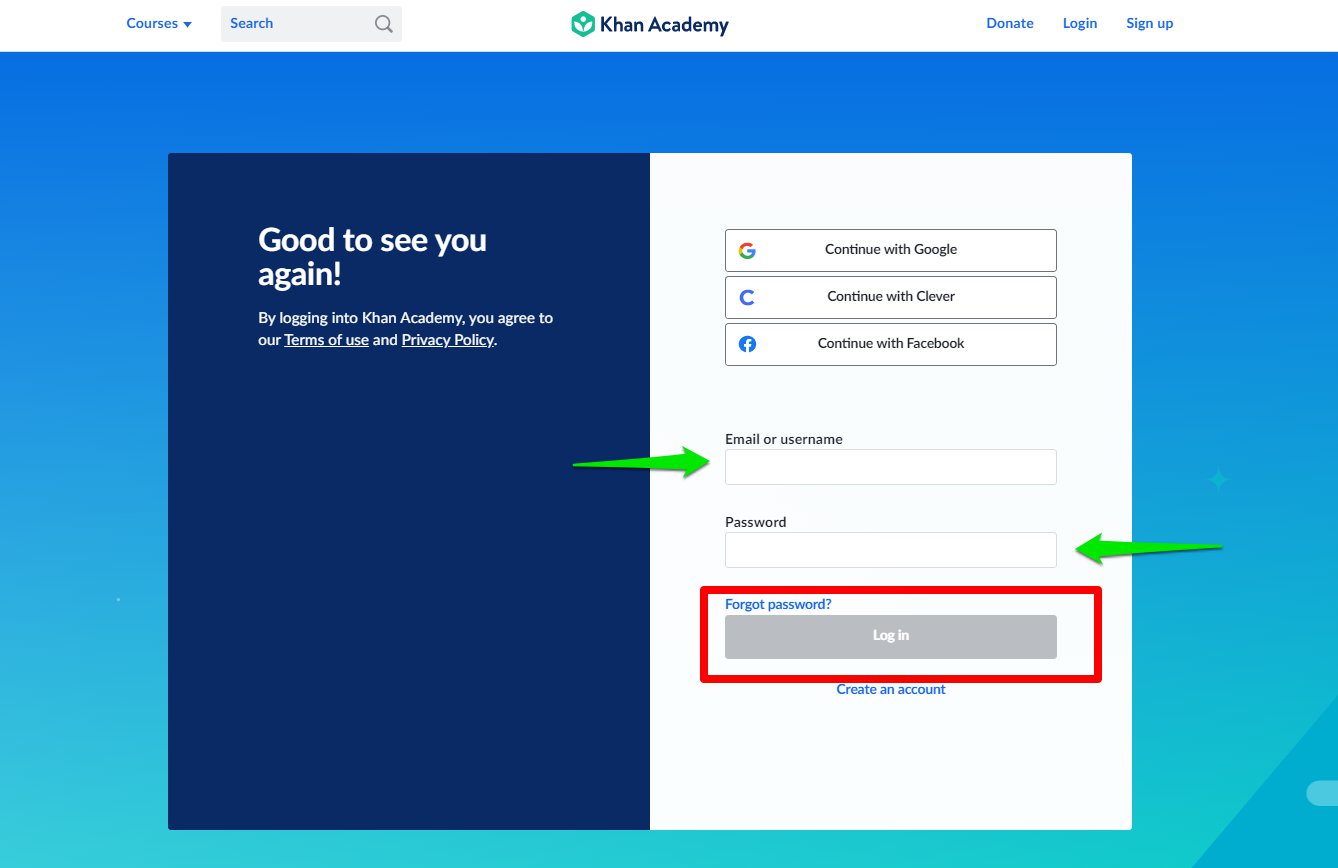 If needed, you can follow these directions to reset your child's password.