Update: Assignable Unit Mastery has arrived! Just in time for the 2023-24 school year
Updated
Hello Khan Academy teachers!
We have been busy here at Khan Academy building tools to help you in the classroom. The first we are announcing is the release of

assignable Unit Mastery goals!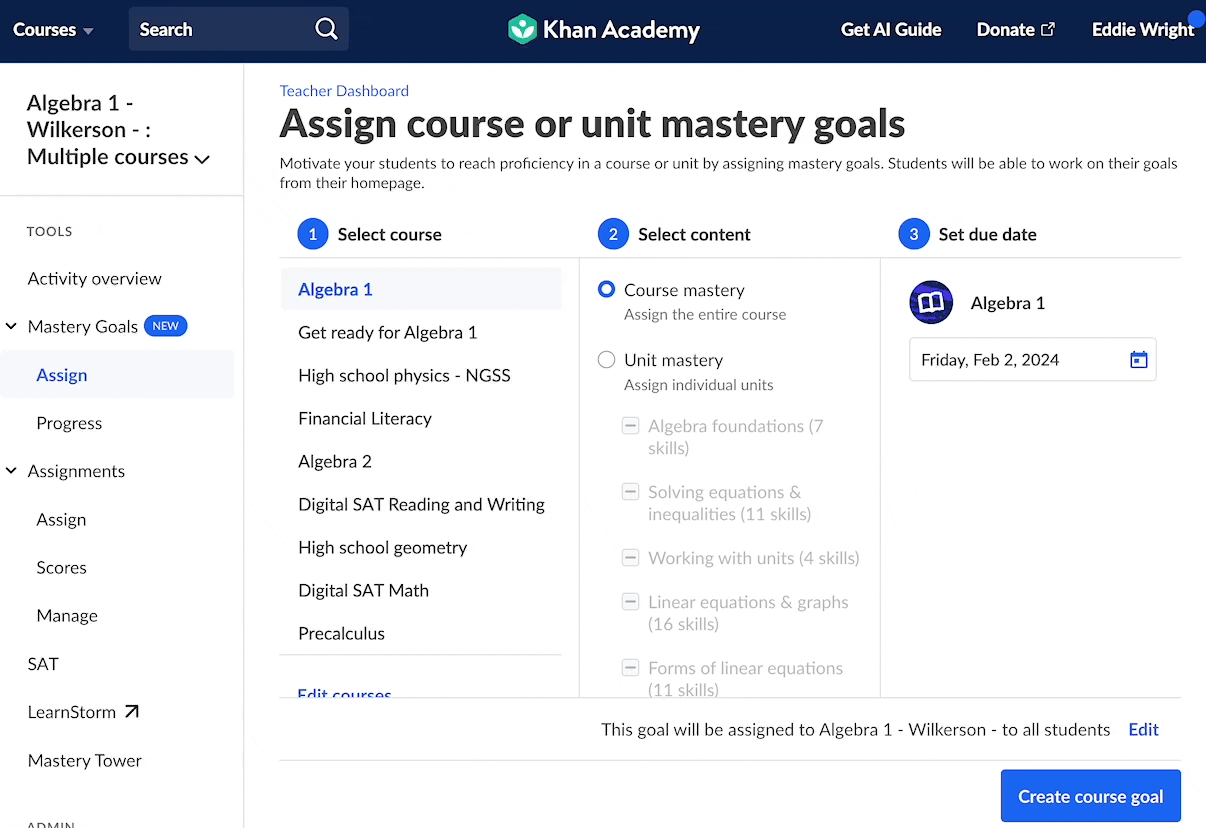 Unit Mastery goals are short-term goals aimed at achieving Mastery of a single unit of a Khan Academy course. These goals are designed to align with current instruction and to promote understanding of the unit's content. Unit Mastery goals can be standalone short-term goals for students, but also can work in tandem with with Course Mastery goals to create a year-long learning path for students.
For more information about how to assign a Unit Mastery goal, please check out this article.
We hope you are as excited about this feature as we are! Feel free to reach out to our support team here with any feedback or guidance you need about Unit Mastery goals.