How do I use the Activation administrator reports?
Updated
Khan Academy provides many reports for administrators to monitor and track student learning progress with. This article will give you an overview of the different Activation Reports Khan Academy offers to administrators and how to use them.
To start off though, let's answer "What is Activation?"
Activation occurs once a Khan Academy account is successfully linked with a school's SIS roster. Activation reports allow administrators to monitor how many of the users in their district have their accounts ready to utilize the Khan Academy product, while also helping identify where additional support is needed to do so.
There are 3 report options to zoom into activation data:
Activation by school
Activation by grades
Activation by teachers
To navigate to these reports, please follow the below steps:
Click your name in the top right corner
Click "Administrator Dashboard" from the dropdown menu
Click the "Activation" category on the left hand menu
Click which activation report you would like to view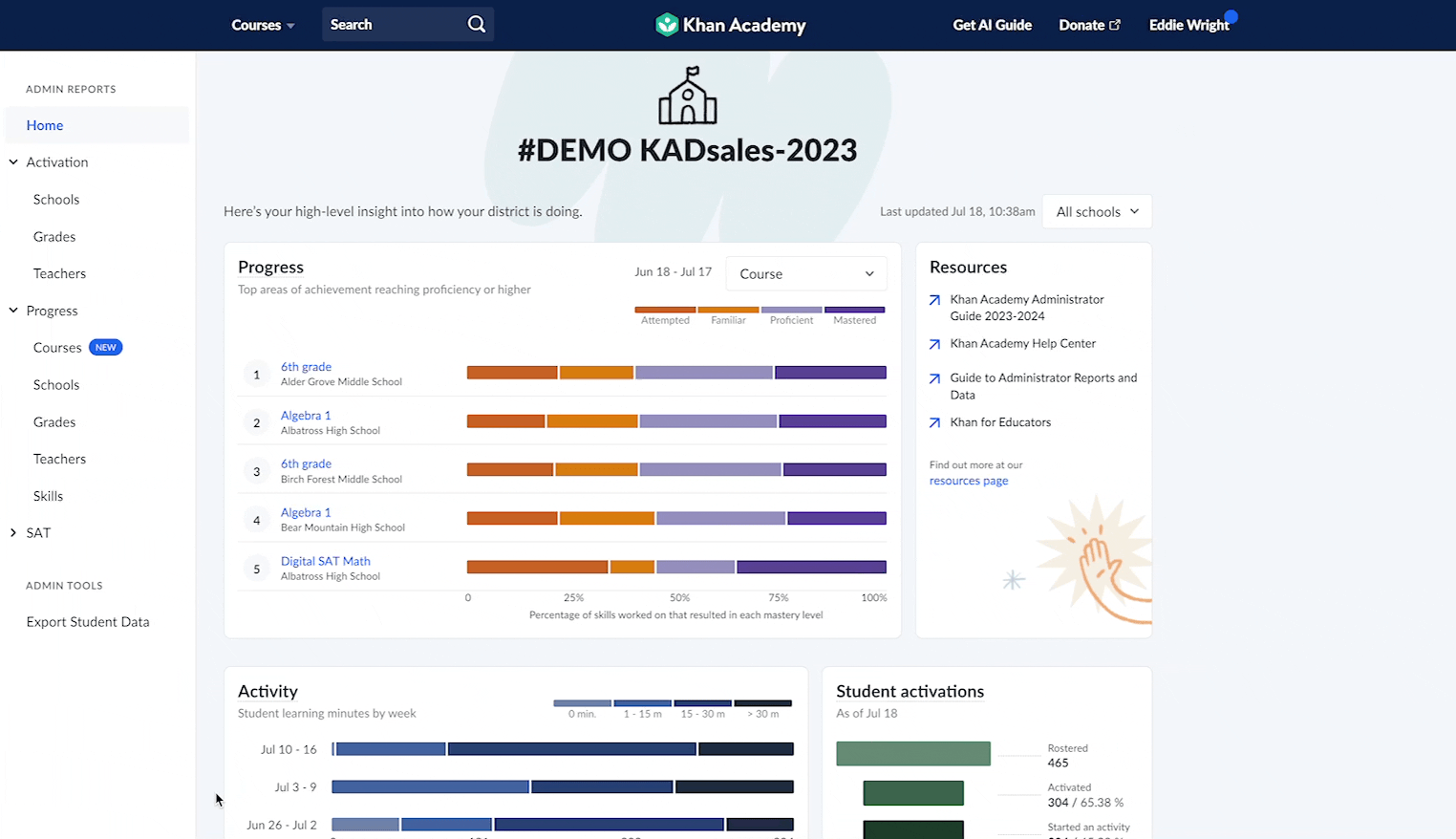 Please note:
Additional filtering options are located at the top of each report
Clicking on the column categories adjusts the sorting order of the report (largest to smallest, or smallest to largest)
Hovering over the column category shows additional information into what is included in the metric
For more information about each of the administrator reports and export options Khan Academy offers, please check out this section of the help center: Using KAD: Administrator Reports and Data