How can I share Khan Academy content to my classes on Google Classroom?
Updated
Note: As of July 13th, 2022, the steps described in this article refer to the past Learner experience at Khan Academy.
If you're a US-based learner who is using Khan Academy to work on Math or Science at the direction of a teacher or tutor, you're probably working from the new Learner experience. For more information about it and the differences between both experiences, check out our post in the Support Community.
Teachers, coaches, and students have an easy way to share and post videos and articles from Khan Academy onto Google Classroom. We're hoping this will provide a quick way to integrate different technology in your classroom seamlessly. Here's how!
First, locate the video or article that you would like to post on Google Classroom. After locating the content, click the link at the top of the content to access the lesson page.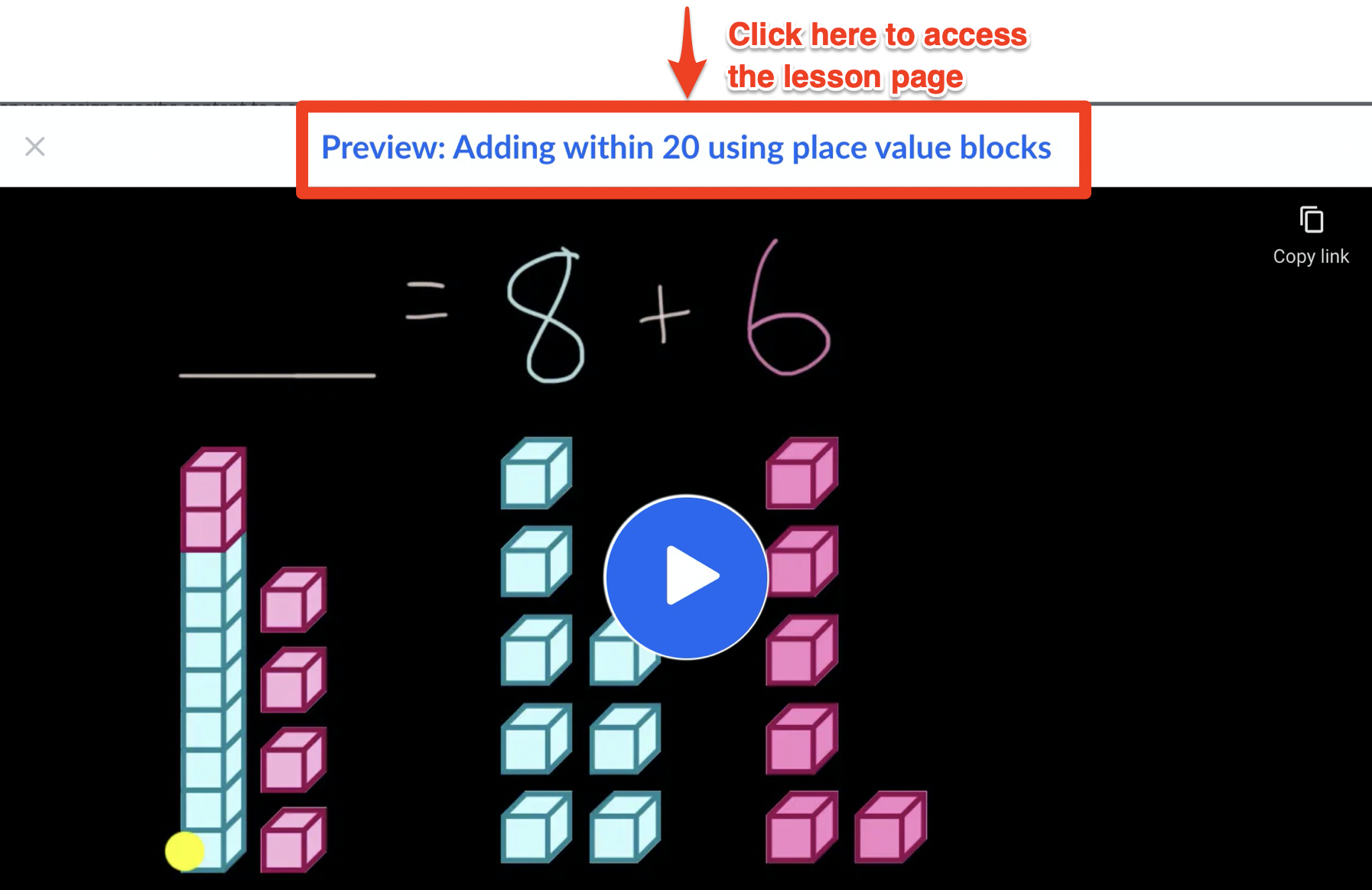 Next, to share the content to Google Classroom, find the Google Classroom button, which is currently available for all videos and articles on Khan Academy.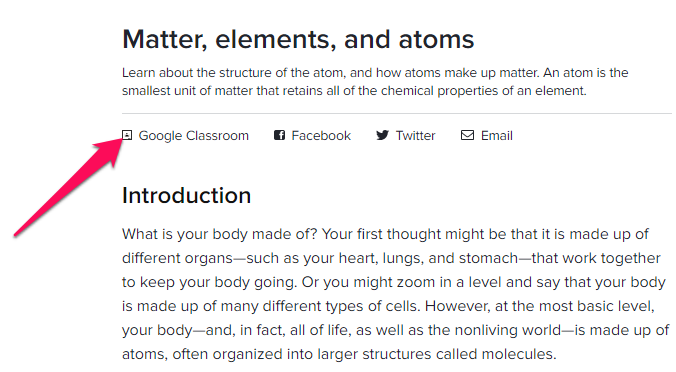 Clicking on this button will prompt you to log in using your Google Classroom/Google Apps for Education account. After signing in, you will find the Share to Classroom screen: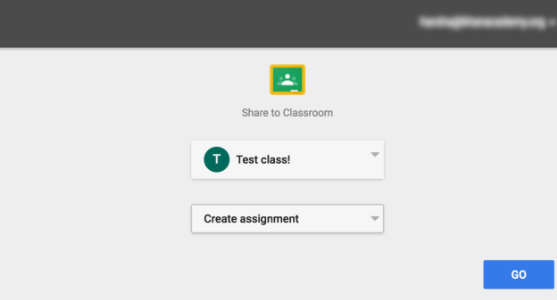 Teachers are allowed to create an assignment, ask a question, or make an announcement on Google Classroom. Students are able to post to an existing assignment made by a teacher on Google Classroom.
Note: Assignments, questions, and announcements are all on Google Classroom.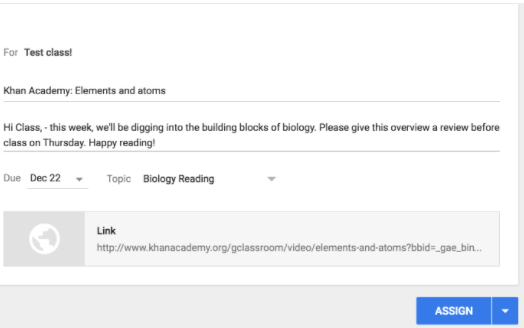 Before posting, teachers and students can customize a message, provide a due date, or add a topic header for Google Classroom.
Khan Academy content is now shared to Google Classroom!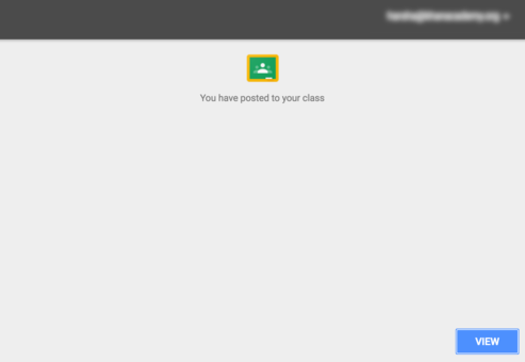 Though you're able to share content from Khan Academy to Google Classroom, please bear in mind that the assignments are only created on Google Classroom. These activities are not assigned to your class at Khan Academy. For this reason, Khan Academy cannot provide feedback or share a score on your Teacher Dashboard when completing the assignments.
Are you a Google Classroom user? Do you have any feedback for us? Please let us know in this forum!