Overview of the Official Digital SAT Prep on Khan Academy
Updated
Khan Academy's team of reading, writing, and math experts has joined forces with College Board to provide study material that specifically prepares students for the new digital SAT! The Official Digital SAT Prep is full of articles, videos, and thousands of official practice questions to help you prepare for test day.
When you click "Digital SAT" from the course dropdown menu on Khan Academy, you will be prompted to select where you are located, and when you'll be taking the test. This is shown below: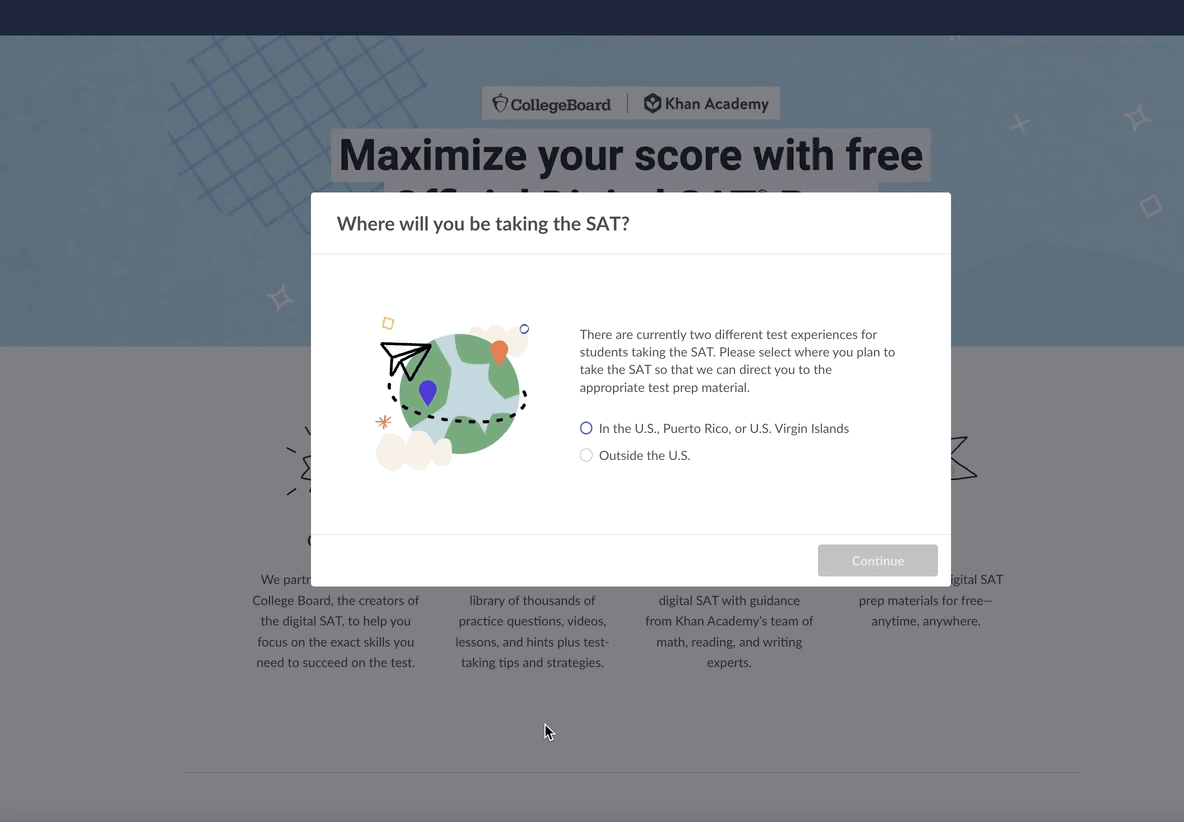 These questions are asked because:
Test-takers in the United States and its territories

will be taking the traditional paper and pencil version of the SAT until 2024.

Test takers outside of the US and its territories

will start taking the digital version of the SAT in 2023.
Since Khan Academy now has two SAT prep offerings— the Official Digital SAT Prep for those taking the digital version, and the Official SAT Practice for those who will be taking the paper and pencil version— answering this prompt will direct you to the appropriate study materials for the version of the test you'll be taking.
Below is a screenshot of the Official Digital SAT Prep homepage, highlighting the in-depth FAQs about the Digital SAT and how to study for it using Khan Academy.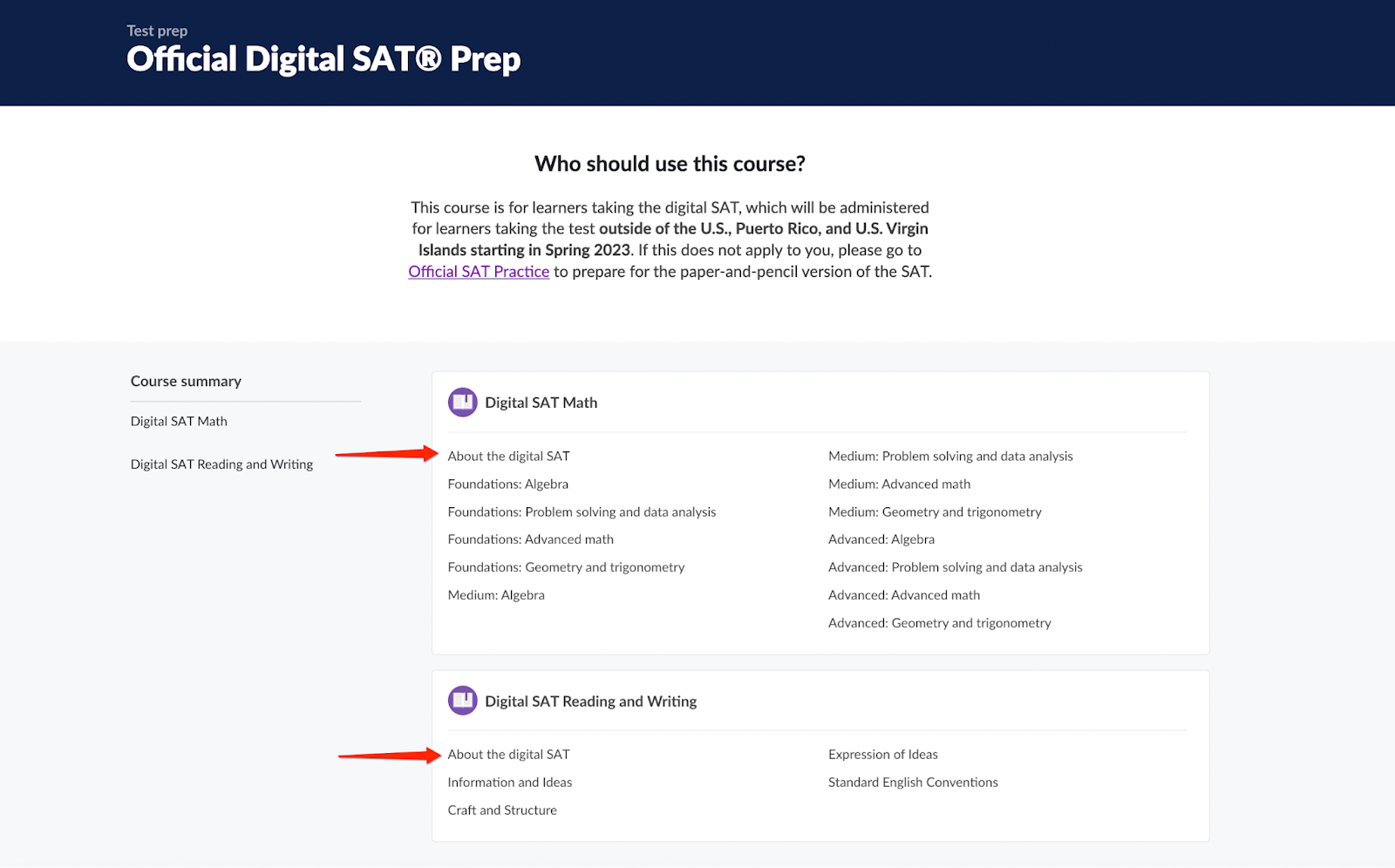 More detailed information about which version of the test you'll be taking, the format of the new digital SAT, and how the test will be administered can be found on the College Board website.
If you need more help using Khan Academy, please visit our Help Center or let us know by submitting a support request. We are happy to help!